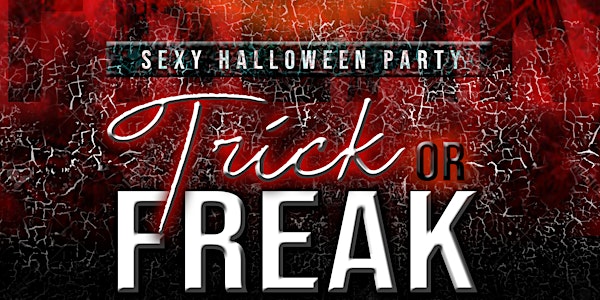 LIMITED TICKETS AVAILABLE AT DOOR - STRAPPED - TRICK OR FREAK
He want a F-R-E-A-K !!!
When and where
Location
THE BOX 584 College Street Toronto, ON M6g1b3 Canada
About this event
Attention all FREAKS! We need you to report to the dancefloor!
Can you lick it?
Can you ride it while you slippin' and slidin'?
Can you do all them little tricks and keep the STRAP up inside it?
On Friday October 28th we host the ultimate sexy queer party!
Ladies and Gentlethems, Gays and They's, Allies..and you get the point! This event is for all the LGBTQ+ folx who want to get hot and sweaty on the dancefloor with sexy queers in a safe space.
Welcome to...
TRICK OR FREAK!
Sounds by
ACE DILLINGER
INTROSPKT
TAMIKA
Arrive early VERY LIMITED DOOR TICKETS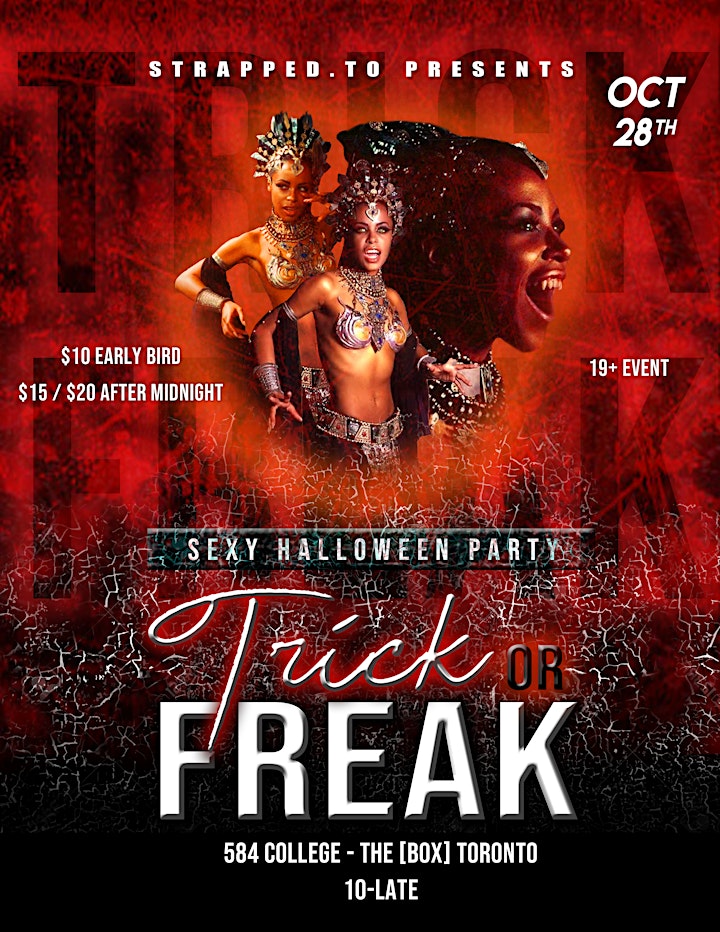 FAQ
Are white people or men allowed to attend STRAPPED events?
Yes, our events welcome everyone into our space. Our events historically draw a more femme/sapphic crowd but STRAPPED especially welcomes trans men and queer men into our space, this is a safe space for you too! So please come through! Please note: The event series is a safe space for people of colour so by entering the space we ask that you help make additional space for qtbipoc (queer and trans black, indigenous, people of colour) by donating the cost of a ticket in addition to your own ticket purchase. See below!
THIS IS A SAFE SPACE FOR QUEER and TRANS Black, Indigenous, People of Color
Take space? Make Space!
If you are a `White and attending this space we are asking that you MAKE SPACE for a qtbipoc person to attend the event by donating the cost of a ticket in addition to your own ticket. In order to continue to grow our QTBIPOC community it is important they have spaces where they feel represented and accepted. Consider inviting your fellow bipoc friends and introduce them to the party to help them find community!
SUPPORT THE SPACES
If you'd like to support the curation of these QTBIPOC centred events we also encourage you to donate $ to the event whenever possible! We will always make a donation option available or you can donate via paypal.me/strappedto