| | |
| --- | --- |
| | |
Event Details
LINDA'S WALK 2012
Saturday, August 11, 2012 from 9:00 AM - 1:00 PM
Donate just one morning of your time and help raise funds for St. Clare Inn, a transitional housing program for homeless women living with mental health challenges. Join us for an easy 5k walk through the Don Mills neighbourhood and help make a difference. "Moving to the Inn was like being rescued from a shipwreck by a cruise liner" said Emilie a past resident of the Inn who lived at St. Clare Inn for 14 months after spending years living on the street. Your support can change lives, like Emilie's, in ways you can't begin to imagine.
 
Set Your Fundraising Goal
We encourage all walkers to exercise with us and raise funds. The funds you collect allow St. Clare Inn to continue supporting homeless women in crisis and to provide them with a "safe" place where they can start to rebuild their lives. We rely on the generosity of people like you for continued support and crucial fundraising dollars.
 
Register and Fundraise Online! Set your goals and create a personal fundraising page. Request donations from your contacts (friends, family, coworkers, etc.). You'll be surprised by the number of people who will want to support you when they are asked.  Prizes will be awarded based on total amount raised. The more you raise, the better your chances to win some great prizes!

Walk Itinerary
8:00 am — sign in, coffee, T-shirt pick up

8:40 am — warm up with professional trainer

9:00 am — start walking!

10:30 am - 1:00 pm — walkers return, prizes awarded & free BBQ
For more information or to inquire about sponsorship opportunities, please visit our website www.stclareinn.org or contact the St. Clare Inn office at 416-690-0330.
Where

St Bonaventure Church
1300 Leslie Street
Toronto, Ontario M3C 2K9
Canada

Organizer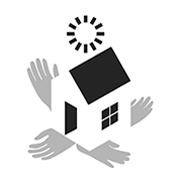 St. Clare Inn offers accommodation to women between the ages of 30 and 60, who are homeless and struggling with mental health challenges. The Inn is not a shelter; it is a transitional home and a place where women can live with dignity while rebuilding their lives. 
Over the past decade we have learned that offering a bed and a roof is not enough. Our work has taught us that care means more than simply "providing" and that in order to truly serve those in need we must affect real change. Our work is focused on eliminating the hurdles that keep the homeless with mental health issues from repeating the pattern of street, hospital, temporary shelter and back to street. We strive to achieve these goals by providing a continuum of support focused on mental health management, life skills training and civic and community engagement.