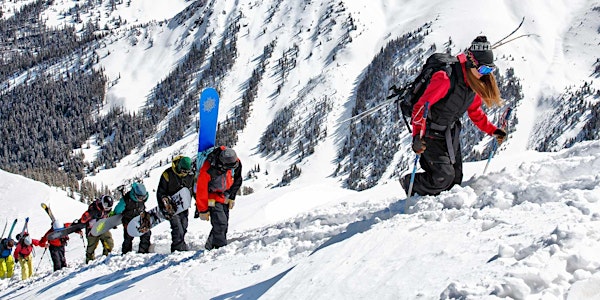 Lindenberg Allgäu Snowboard & Ski (Touring)
Location
Skilift Simmerberg
Riederstraße 15
88171 Weiler-Simmerberg
Germany
Ausrüstung schultern, hochwandern, Abfahrt genießen ---- Pack gear, hike up, enjoy ride down
About this event
Was?
Wir wandern (ca. 30 Minuten) aufwaerts mit unseren Snowboards oder Skiern, steigen oben auf unsere Ski/Boards und genießen die Abfahrt.
Die Idee ist unterschiedliche Orte auszuprobieren. Mal Piste, mal Tiefschnee.
Wir fangen klein an und tasten uns vielleicht langsam an groeßere Touren heran (also laengere Aufstiege bei denen wir eine gute Kondition benoetigen).
Sicherheit und Vorsicht sind oberstes Gebot!
Alle sind willkommen.
Wo?
Der Ort ist immer nur fuer das naechste Date fest. Darauffolgende Treffen koennen wieder wo anders stattfinden.
----
What?
We hike up (about 30 minutes) with our snowboards and skies, mount on top and enjoy the ride down.
The idea is to try out various places. Some piste, some powder.
We start small and slowly try to get to bigger tours (meaning longer hikes up where we require good fitness).
Safety and caution is paramount!
Everybody is welcome.
Where?
Location is always set for the upcoming meet. Then next meet after that may be somewhere else.