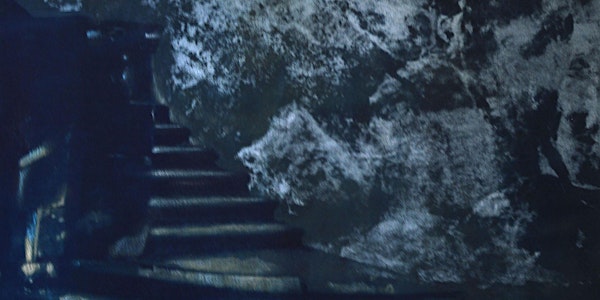 "Line & Verse" Exhibition Opening Ceremony
Location
Cheng Yu Tung East Asian Library, 8th floor, Robarts Library, 130 St. George Street
130 St. George Street
Toronto, ON M5S1A5
Canada
Description
(Image credit: Lise Vézina)
The Cheng Yu Tung East Asian Library cordially invites you to the Opening Ceremony of "Line & Verse Exhibition: An Exploration of Visual Arts and Poetry, between Canada and Taiwan" on November 14th, 2018.
This project was initiated by artists Carlina Chen (Canada) and Hsieh, Chi-Chang (Taiwan), who share a mutual interest in the intersection of poetry and the visual arts and the fostering of a cultural conversation. In the fall of 2016, one poem from each of three Canadian poets, Anne Carson, Patrick Lane and Claire Caldwell, was selected; and three works were chosen from two contemporary Taiwanese poets, Yu, Kwang-Chung and Wang, Feng-Hsiang.
The exhibition features works on paper by 21 Canadian artists and 21 Taiwanese artists, and one Canadian performance artist who will perform a response to the artwork and poetry during the opening reception. The Cheng Yu Tung East Asian Library will host their first Canada exhibition.
At the opening ceremony, there will be a poetry reading by Claire Caldwell, spoken word performance by Bojana Videkanic, and remarks.
For more information regarding the exhibition or event, please visit:
Accessibility:
The Cheng Yu Tung East Asian Library is committed to making every reasonable effort to help you attend the exhibition. However, the library will need to be informed on the types of services you would require prior to the event in order for the library to prepare and accommodate.
Please fill out our form or contact the library should you require accommodation to attend the opening reception:
https://goo.gl/forms/RIlAo2uuLW0My4aA3

For regular visitation of the exhibition, please contact the library prior to visiting so the library could prepare and facilitate.

Contact Information:
Phone Number: 416-978-3300
Email: lineverse.inquiry@gmail.com
Location Instruction:
Please take the second-floor public elevator at Robarts Library and get off on the 8th floor.
Parking Information:
There is paid street parking along St. George Street and Sussex Avenue. For information on Parking Lots at the University of Toronto please visit: map.utoronto.ca/access/parking-lots