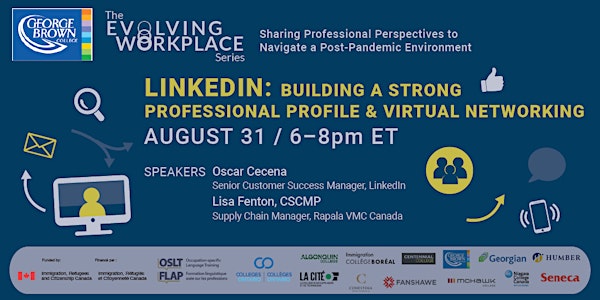 LinkedIn: Building a Strong Professional Profile & Virtual Networking
The Evolving Workplace Series - Sharing Professional Perspectives to Navigate a Post-Pandemic Environment
About this event
We are pleased to invite you to a series of virtual events organized by the Occupation-specific Language Training Program (OSLT) at George Brown College, in collaboration with OSLT participating Colleges, "bringing the workplace to life" through insights shared by experienced professionals, including OSLT Alumni.
In 5 interactive sessions on Zoom and 1 hybrid networking event, participants will learn from, network with and ask questions of professionals in various professions, including human resources, recruiting, project management and OSLT alumni.
This series is exclusively available to OSLT alumni and current OSLT students.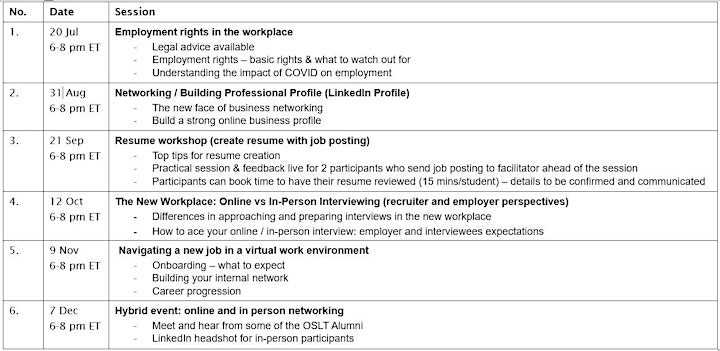 Register now for the August 31st session - 'LinkedIn: Building a Strong Professional Profile & Virtual Networking'
This session will be focused on:
tips on how to build a strong LinkedIn profile
how LinkedIn can be used as a networking platform – do's and don't's
tips about employers looking for potential candidates on LinkedIn
Join us to connect and learn from our guests' knowledge and experience.
When you register, you are encouraged to submit questions to the speakers of this session.