Linkedin For Business - Actionable Ways To Rock Linkedin for Your Business
Description
You created a Linkedin profile years ago but did little with it since. But did you know that Linkedin is now easier to use and a fabulous tool to grow your business? LinkedIn has evolved to become one the most important and most prevalent resources for professional networking available. Used by more than 313 million people on an international scale, it's no wonder why the social network has, for many professional networkers, replaced traditional forms of meeting and socializing.

REGISTER AT: https://www.womeninbiznetwork.com/product/linkedintraining/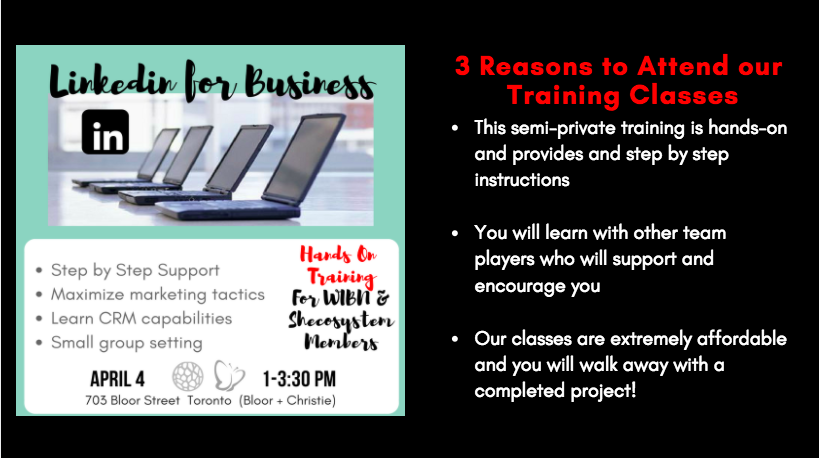 This half-day LinkedIn for Business workshop is the perfect place to create a hub for content sharing, organizing of contacts and the customized search capabilities will give you amazing options to capture and organize potential clients.
Who is this workshop best suited for:
You feel you have only begun to tap into the functionality of the Linkedin Platform
You want to gain credibility with your clients and aren't sure how to
What you will Learn & Take Away with You:
An overview on how to setup your profile for searchability and displaying your branding professionally
Dive deep into the strategy of Linkedin and what tools within it are worth your time and effort
The most productive and timely guide for using the functionality within Linkedin for CRM, blogging and sharing updates