Description
Welcome to the first LinkedIn Local Peel!
We want to help individuals learn more about their communities and the people in them. Our events aim to help people connect on a more human level, getting past the titles and company names. We want our guests to focus on building relationships and if a business opportunity should happen, then it's an added bonus. Having LinkedIn as a foundation for our events gives people an easier way to connect during and after the event. As well there is a good chance you might have already connected with some of the guests online. This makes it an even playing field for those who are outgoing and ready to network, and those who are a little on the shy side.
Our event will consist of a whole lot of networking time, and a few special guests. We want to make sure you have ample opportunity to connect with as many people as possible, as well as time with our special guests. We want you to leave wanting more, and an urge to return to our event the following month.
There is free underground parking at the Rose Theatre, located at 1 Theatre Lane.

Guest Speakers: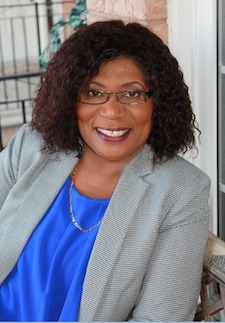 Daisy Wright - Your CEO (Cheif Encouragement Officer) & Executive Coach

Founder and Chief Encouragement Officer at The Wright Career Solution, where she offers career transition, professional resume writing, interview and job search coaching, and LinkedIn Profile development. She helps clients find satisfying careers and get hired FASTER! Daisy is a speaker and workshop facilitator, and author of two career books: the Canadian best seller No Canadian Experience, Eh? A Career Survival Guide for New Immigrants, and Tell Stories, Get Hired: Innovative Strategies to Land Your Next Job and Advance Your Career. She has also contributed to more than 10 other books on career coaching, resume writing and job search. Daisy is a member of Career Professionals of Canada, International Coach Federation & a member of Forbes Coaches Council.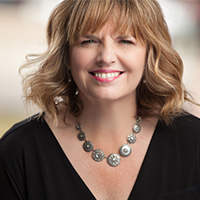 Shelly Elsliger - Global LinkedIn Leader & Career and Confidence Coach

Certified Coach, LinkedIn Trainer, and President / Founder of Linked-Express. Shelly's motto: "The power of LinkedIn rests not in simply building a profile to exist but rather building an Experience that Matters!" Shelly was recognized as a "Woman You need to Know" in 2015 by the National Women Speakers Association and in 2016 was awarded the "Global LinkedIn Goodwill Ambassador Award" by the Richard Dipilla Foundation. Shelly also recently made the top global list of Global LinkedIn Experts and currently is the LinkedIn Trainer for Rotman Commerce, University of Toronto.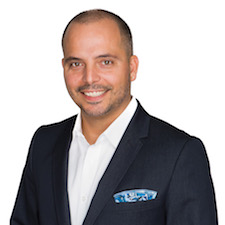 John Ribeiro - Interview Success Coach

International and award winning speaker, a certified speaking coach and workshop facilitator. He is the co-founder of a new Speaker Series in Vaughan called Fearless Voices (www.fearlessvoices.ca). Fearless Voices gives the community a stage where they share their stories of overcoming adversity and through their story teach others to also conquer their challenges.
John is also the co-author of Zero2Hired (www.zero2hired.com), a new and insightful book dedicated to empowering and providing millennials and new Canadians the tools and strategies to find work and succeed in landing a job in to today's market. Zero2hired's company mission is to help 100,000 people enter the workforce successfully.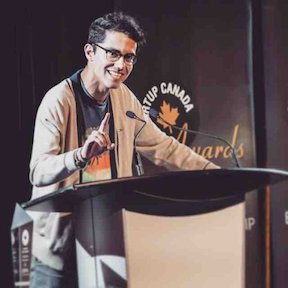 Manu (Swish) Goswami - Canada's Top 20 Under 20 & Young Entrepreneur of the Year
20 year old TEDx speaker, venture capitalist (at JB Fitzgerald Capital founded by Brooklyn Nets PF Trevor Booker), LinkedIn Youth Editor (over 50K followers), UN Youth Embassador and serial entrepreneur. After successfully building Techtronics Inc, a wearables startup, Swish is now the co-founder of Dunk Media, a sports media conglomerate heavily focused on social by establishing and growing a media network of over 10M followers hyper-focused on basketball. Swish has notably won Plan Canada's Top 20 under 20, the United Nation's Outstanding Youth Leadership award and Startup Canada's Young Entrepreneur of the Year.
Event Schecule

6:00pm - Check-in & Headshots for LinkedIn Profile
6:30pm - Check-in Continued & Networking
7:00pm - Acknoledgement of the Land
7:15pm - Co-host Self Introduction - Brian and Taranum
7:30pm - Ice Breakers & Networking
8:00pm - Guest Speaker - Daisy Wright
8:10pm - Guest Speaker - Shelly Elsliger
8:20pm - Guest Speaker - John Ribeiro
8:30pm - Guest Speaker - Manu (Swish) Goswami
8:40pm - Closing Remarks & Acknoledgements
8:45pm - More Networking
9:00pm - Event Closing & New Network Beginnings
Thank you for attending the first ever LinkedIn Local Peel and we look forward to seeing you again next month!
#LinkedInLocal #LinkedInPeel #PeelRegion