Description
IGNITE Student Union in collaboration with the Centre for Entrepreneurship at Humber College are proud to present the 1st ever LinkedIn Local event on Thursday, November 15th – The Digital Age of Entrepreneurship.
Featuring a Speaker Panel that includes LinkedIn Top Voices and Influencers such as Swish Goswami, Spencer Turbitt, Alyx Parks, and Nicole Athanasopoulos!
Hashtags: #HumberCfE #LinkedInLocalTO & #LinkedInLocal
#LinkedInLocal is a worldwide LinkedIn community-driven phenomenon organized by everyday regular people, interested in connecting with other fellow humans behind their LinkedIn profiles, titles, business cards and company names.
The Digital Age of Entrepreneurship
Join us on November 15th for a dynamic and engaging event where everyone will have the opportunity to network with LinkedIn celebrities, industry professionals, startup developers, and other avid, like-minded students!
Let's get out there to leave the daily grind of sales pitches behind and just connect, mix and mingle. The evening will be a combination of open networking, networking sessions and refreshments provided.
Network [Local]ly
Are you studying or working towards building your current business model and looking to make new connections? Look no further! Have the chance to meet people that you've been connected with online!
Introductory Speaker Talk

Saad Saadiqqi - CEO of Shop Bonsai
Saad Siddiqui is the founder & CEO of Toronto-based Bonsai. Since its inception in 2016, Saad has led Bonsai the company from idea stage to 30 full-time employees and three rounds of funding totalling $9M (by January 2019). Bonsai is an app for all the ways that content inspires you, all in one place. Read, share, shop, book or reserve from content by publishers like Complex, Cosmopolitan, Esquire, Seventeen, Men's Health, Elle and Harper's Bazaar and over 100,000 products from 50 of North America's leading retailers.
Panel Speakers
We're bringing out some of the best LinkedIn Talent and Leaders in Trending Entrepreneurship for this event. You can learn about and connect with them below!
Swish Goswami –

CEO and Founder of Trufan Inc.

Spencer Turbitt –

CEO of HeroTask and iApotheca

Nicole Athanasopoulos –

Founder and Director of NuLink Media Inc.

Alyx Parks –

Career Coach and Motivational Speaker at Bitmaker
Agenda
5:45pm – 6:05pm: Registration/Networking
6:05pm: Opening with hosts Jeremy Largo-Afonso and Graham Budgeon

6:15pm: Introductory Speaker Talk: Saad Saadiqqi - CEO of Shop Bonsai
6:30pm: 'The Digital Age of Entrepreneurship' Panel: Naeema Farooqi (Introduction), Raeshelle Morris (Moderator); Swish Goswami, Spencer Turbitt, Nicole Athanasopoulos, Alyx Parks
7:15pm: Speaker Panel Q&A
7:30pm: Networking Break
8:00pm: Open Mic: Give/ Ask: All event attendees are available to come up and take the mic to share their experience or to generally ask for advice with a certain business related problem
8:30pm: Closing thoughts by Jeremy Largo-Afonso and Graham Budgeon/ Networking
Featured Speaker Bios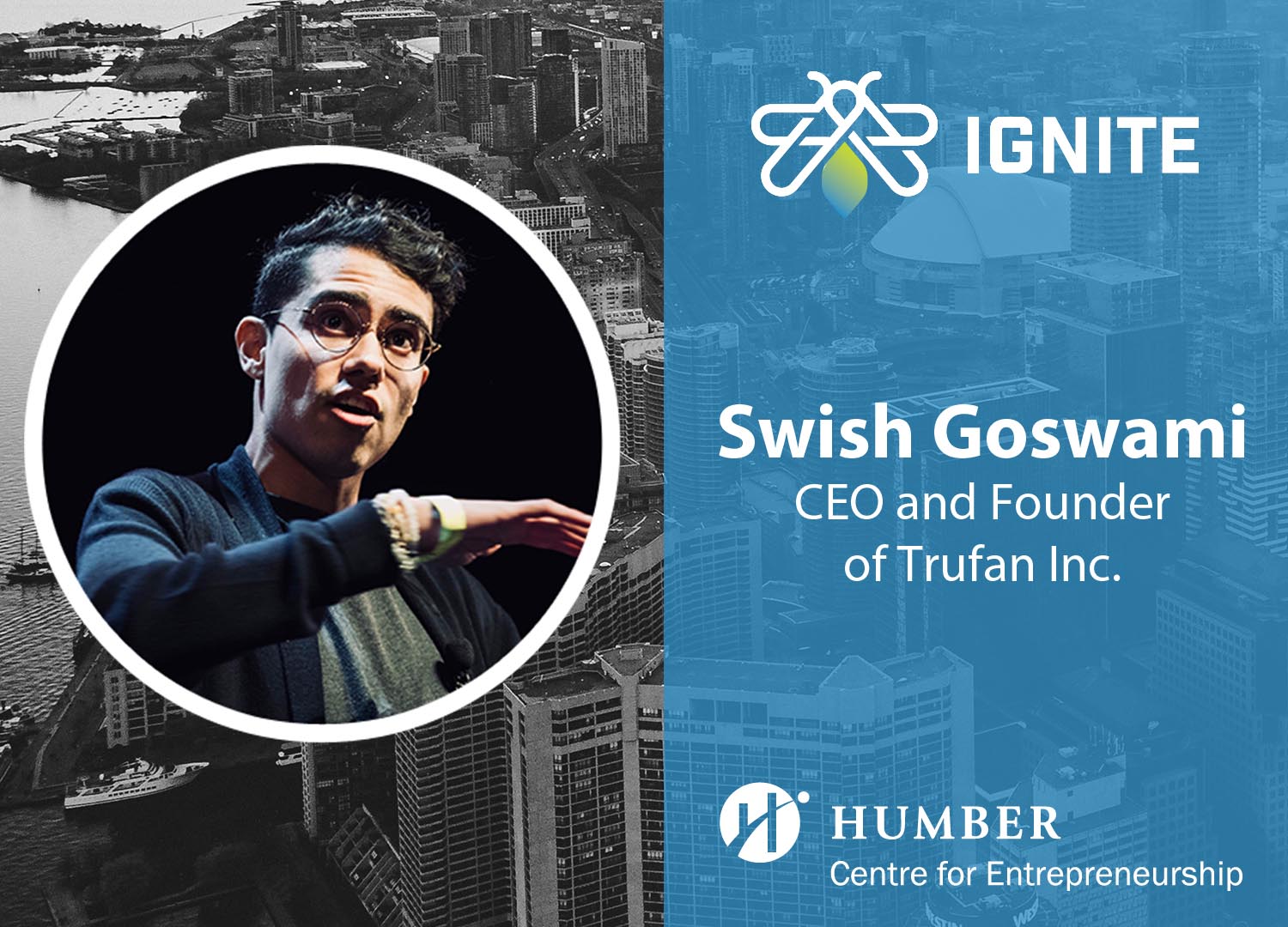 Swish (Manu) Goswami is a 21 year old serial entrepreneur, three-time TEDx speaker (signed with Speakers' Spotlight), LinkedIn Youth Editor (70K+ followers), and UN Youth Ambassador. After successfully building Technotronics and working at JB Fitzgerald Venture Capital (started by NBA player Trevor Booker), Swish is now the founder and CEO of Trufan, a tech driven media company building technology to help influencers, brands and agencies discover and reward their top fans. He also sits on various boards including at Dunk (media network of 10M followers hyper-focused on basketball) and the League of Innovators (Canadian charity started by Ryan Holmes, CEO of Hootsuite). Swish has been published in over one hundred national and international publications and has notably been inducted into Plan Canada's Top 20 under 20, recognized as Startup Canada's Young Entrepreneur of the Year and won the United Nation's Outstanding Youth Leadership award.
https://www.linkedin.com/in/swishgoswami/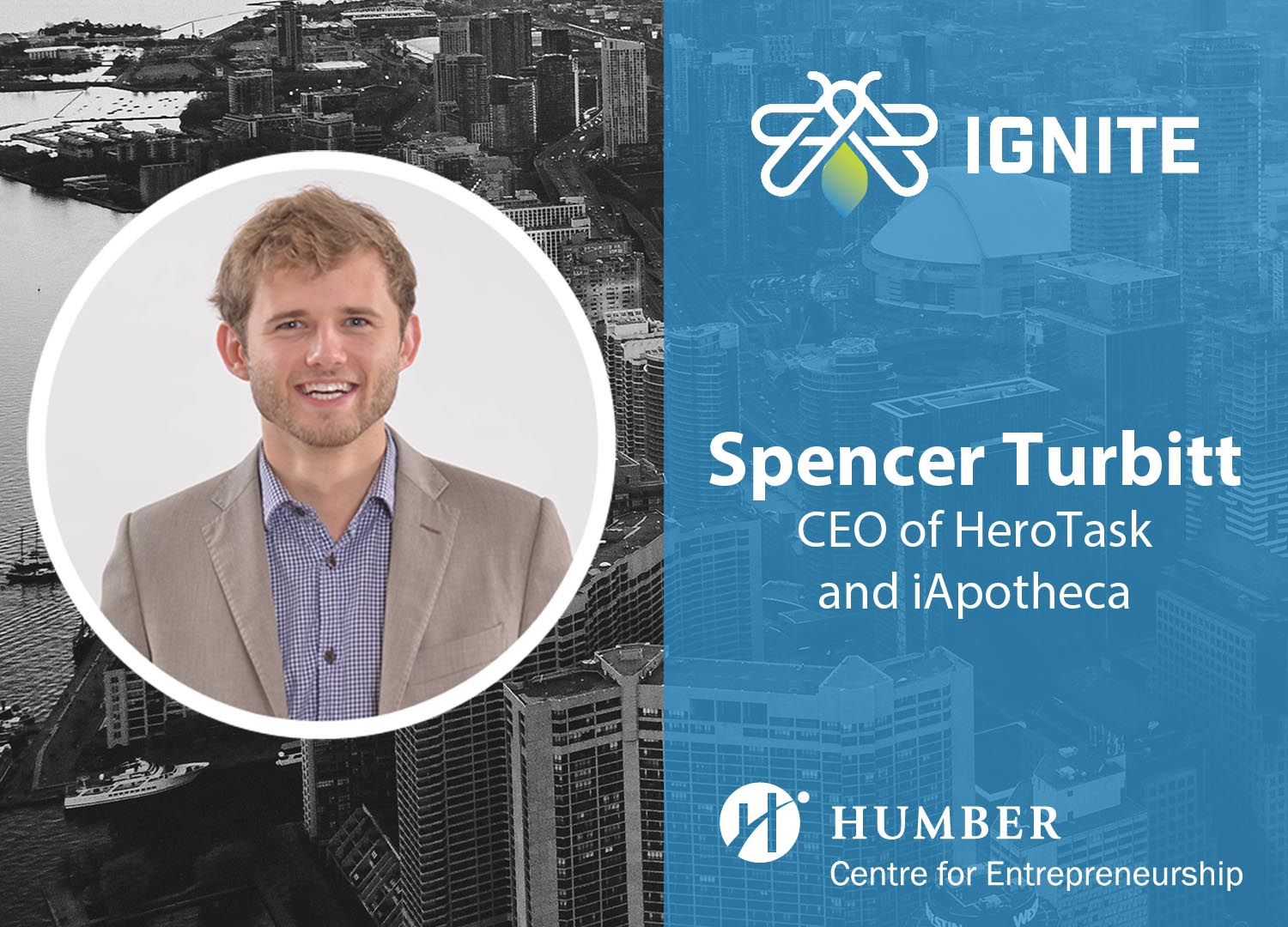 Spencer Turbitt's entrepreneurial journey began at a young age with lemonade stands and hustling products he purchased in bulk for a profit. He spent the first two years of university running his own successful painting service franchise through College Pro Painters, grossing over $275,000 in sales in two summers of operations. During his last two years at school, Spencer teamed up with Dragon's Den and co-founded a pharmacy software company, iApotheca Healthcare, which provides innovative products to pharmacies around Canada and the US. Having finished his undergraduate degree in April 2015, he is currently the CEO and Co-founder of iApotheca Healthcare and Herotask, and splits his time between Toronto and Vancouver.
https://www.linkedin.com/in/spencerturbitt/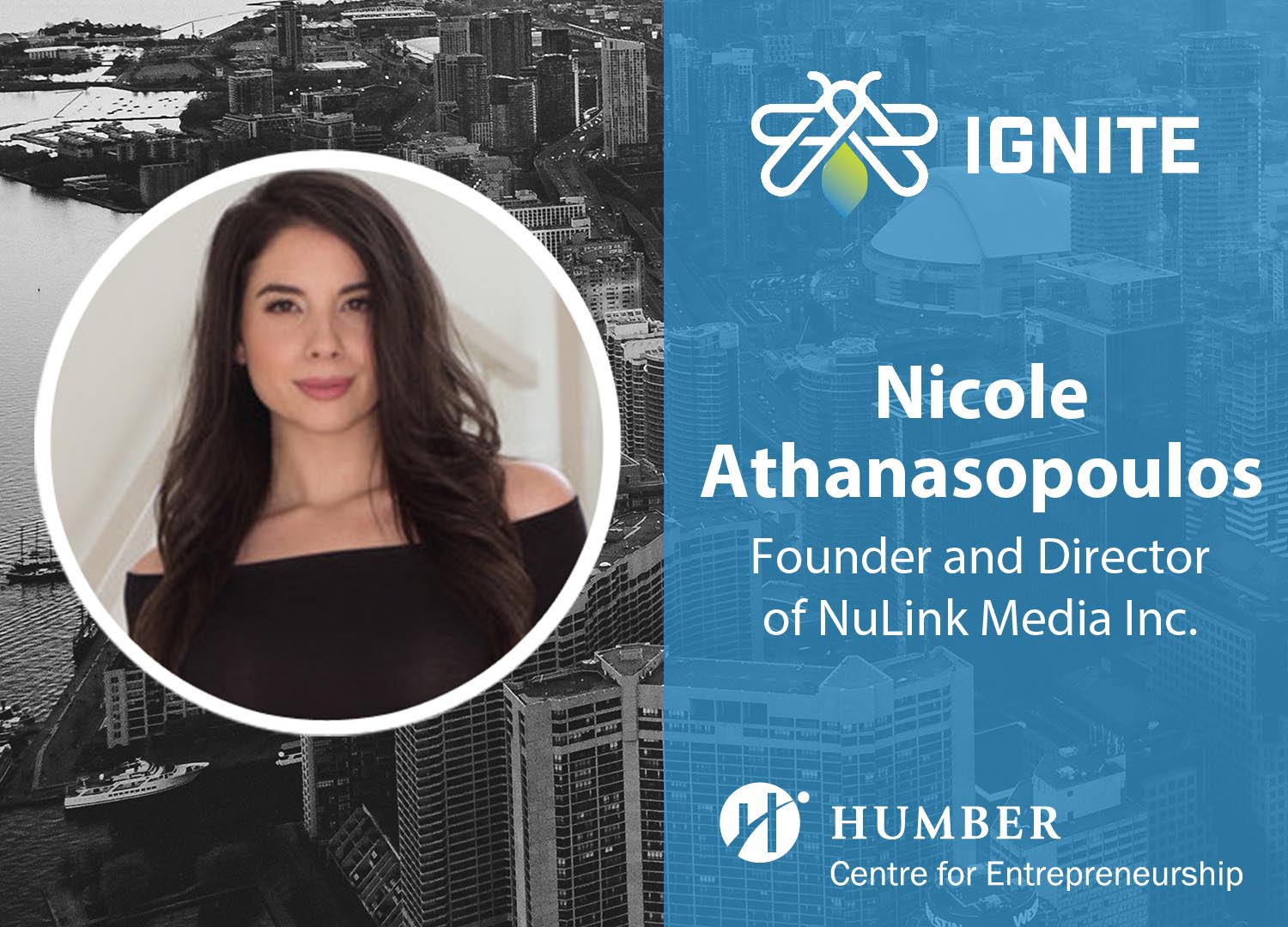 As a skilled entrepreneur, Nicole Athanasopoulos has built a thriving career based on meaningful collaboration. While completing her education in Public Relations, Nicole began her career in the staffing and events industry. Through experience in roles as a brand ambassador, marketing manager and event director, Nicole fuelled the creation of Nulink Media -- An agency specializing in staffing for events and marketing campaigns. Satisfying Nicole's passion of social interaction and creative coordination. Nulink Media has built a base of over 2500 personnel and influencers across North America and has activated a wide range of events and campaigns representing brands such as L'oreal, Budweiser, Nestle, Bumble and many more. Since its inception in 2015, Nicole's leadership has elevated Nulink Media to reach hundreds of thousands of people across North America with exceptional brand experiences.
https://www.linkedin.com/in/nicole-athanasopoulos/?originalSubdomain=ca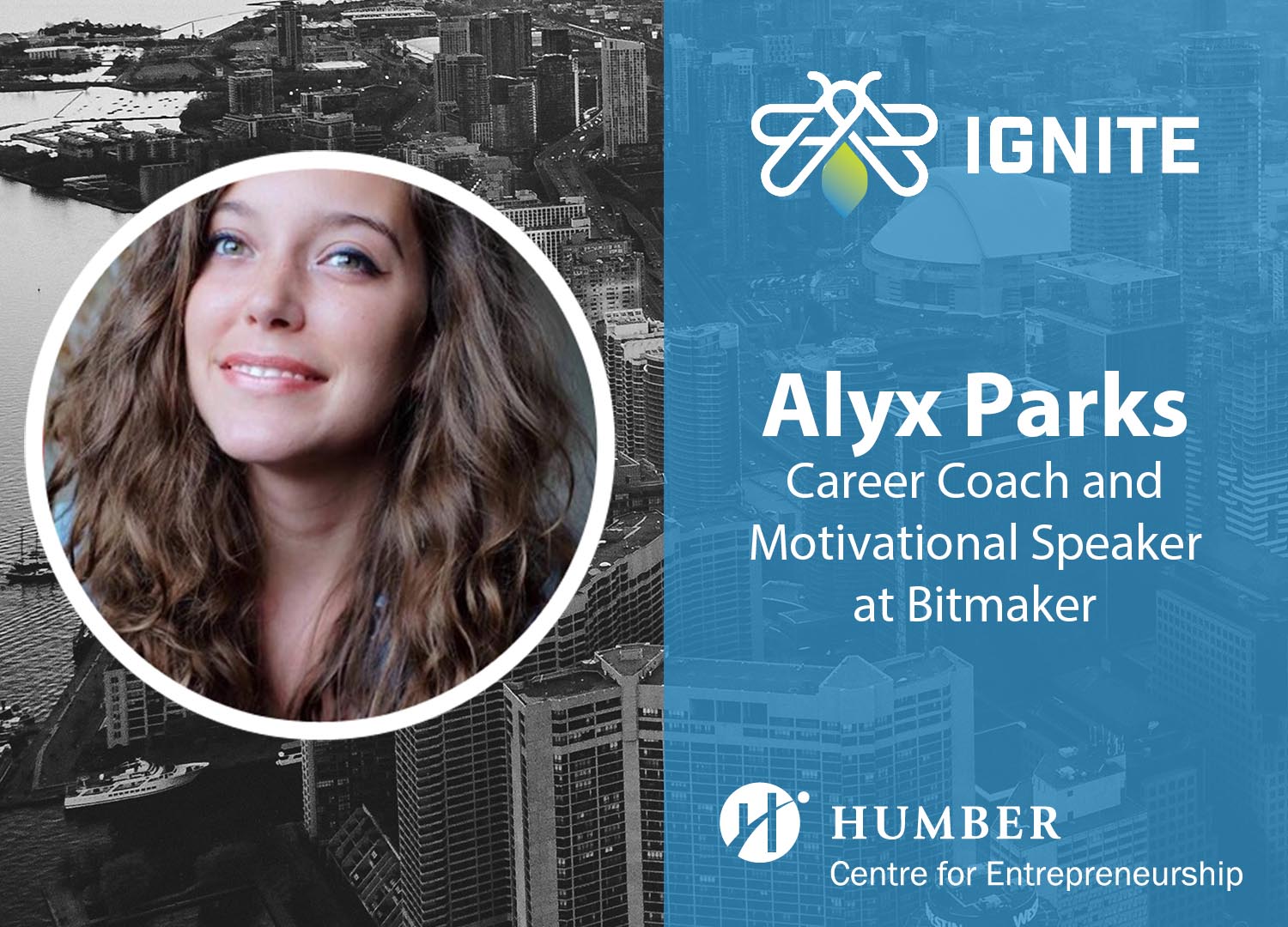 Motivated from her university days, Alyx Parks has made a career as an Entrepreneurial Mentor and Employer Brand Influencer. An avid 'Guide', Alyx thrives in the advanced product development market - She has worked tirelessly in the Recruitment and Talent Management field, ultimately landing in Career Coaching. Alyx trains many new business developers and entrepreneurs on Vision Seeking and Personal Branding through the Bitmaker General Assembly workshops available in Downtown Toronto while providing consultancy to startups and Fortune 1000 companies on Brand Development.
https://www.linkedin.com/in/alyxparks/
Host Contact Information


Parking Information
You can see a map of the campus including parking lots here: https://humber.ca/contact-us/maps/files/humber-college-lakeshore-campus-parking-map.pdf
Parking is free on campus after 5:00pm in primary lots. You can park in Lot #1 and take a short 5-minute walk along the pedestrian walkway to reach the east side of campus where the G Building is located. Limited parking can also be accessed in Lot #4 and Lot #5 as spaces are available. However, please ensure that you read all posted parking signs carefully to avoid any parking violations.