LinkedIn Local - The Future of Leadership: Diversity & Authenticity
Description
IGNITE Student Union in partnership with the Centre for Entrepreneurship at Humber College are proud to present our 2nd LinkedIn Local event on Thursday, March 28th - The Future of Leadership: Diversity & Authenticity.
Featuring a speaker panel that includes LinkedIn celebrities like Joze Piranian and Daniel Francavilla!
Hashtags: #LinkedInLocalTO #LinkedInLocal #LinkedInLocalHumber #HumberCfE

#LinkedInLocal is a worldwide LinkedIn community-driven phenomenon organized by everyday regular people, interested in connecting with other fellow humans behind their LinkedIn profiles, titles, business cards and company names.
The Future of Leadership: Diversity & Authenticity
Join us on March 28th for a dynamic and engaging event where everyone will have the opportunity to network with LinkedIn celebrities, industry leadership professionals, and other avid, like-minded students!
The evening will be a combination of professional speaking and networking sessions with refreshments provided. Let's get out there to leave the daily grind of sales pitches behind and just connect, mix and mingle.
Network [Local]ly
Are you studying or working towards building your current business model and looking to make new connections? Look no further! Have the chance to meet people that you've been connected with online!
Guest Speakers
We're bringing out some of the best LinkedIn talent and leaders who are trending in diversity and inclusion for this event. You can learn about and connect with them below:
Joze Piranian - TEDx and Goalcast Motivational Speaker on Diversity and Inclusion

Daniel Francavilla - Founder and Creative Director at Now Creative Group

Luki Danukarjanto - Career Catalyst and Founder at FOCUS.inspired

Karen Craggs-Milne - CEO of Conscious Equality Inc.


Teca Cameron-Tackie - Business, Career Coach and Founder of Skills to Dollar Bills
Agenda
5:45pm - 6:15pm: Registration & Networking
6:15pm: Opening with hosts Jeremy Largo-Afonso & Graham Budgeon along with Introduction to Joze Piranian
6:30pm: Keynote Speaker Talk - Joze Piranian
7:00pm: The Future of Leadership: Diversity & Authenticity - Speaker Panel with Daniel Francavilla, Teca-Cameron-Tackie, Luki Danu, and Karen Craggs-Milne
7:45pm: Q&A for Speaker Panel & Networking Break
8:10pm: Breakout Circle Discussions - Breakout into 8-10 person circle discussions regarding:
Equity and Inclusion
Vulnerability and Courage
Mental Health and Burnout
Leadership and Entrepreneurial Mindset
Ten Thousand Coffees
9:00pm: Closing thoughts by Jeremy Largo-Afonso and Graham Budgeon & Networking
Featured Speaker Bios
Joze Piranian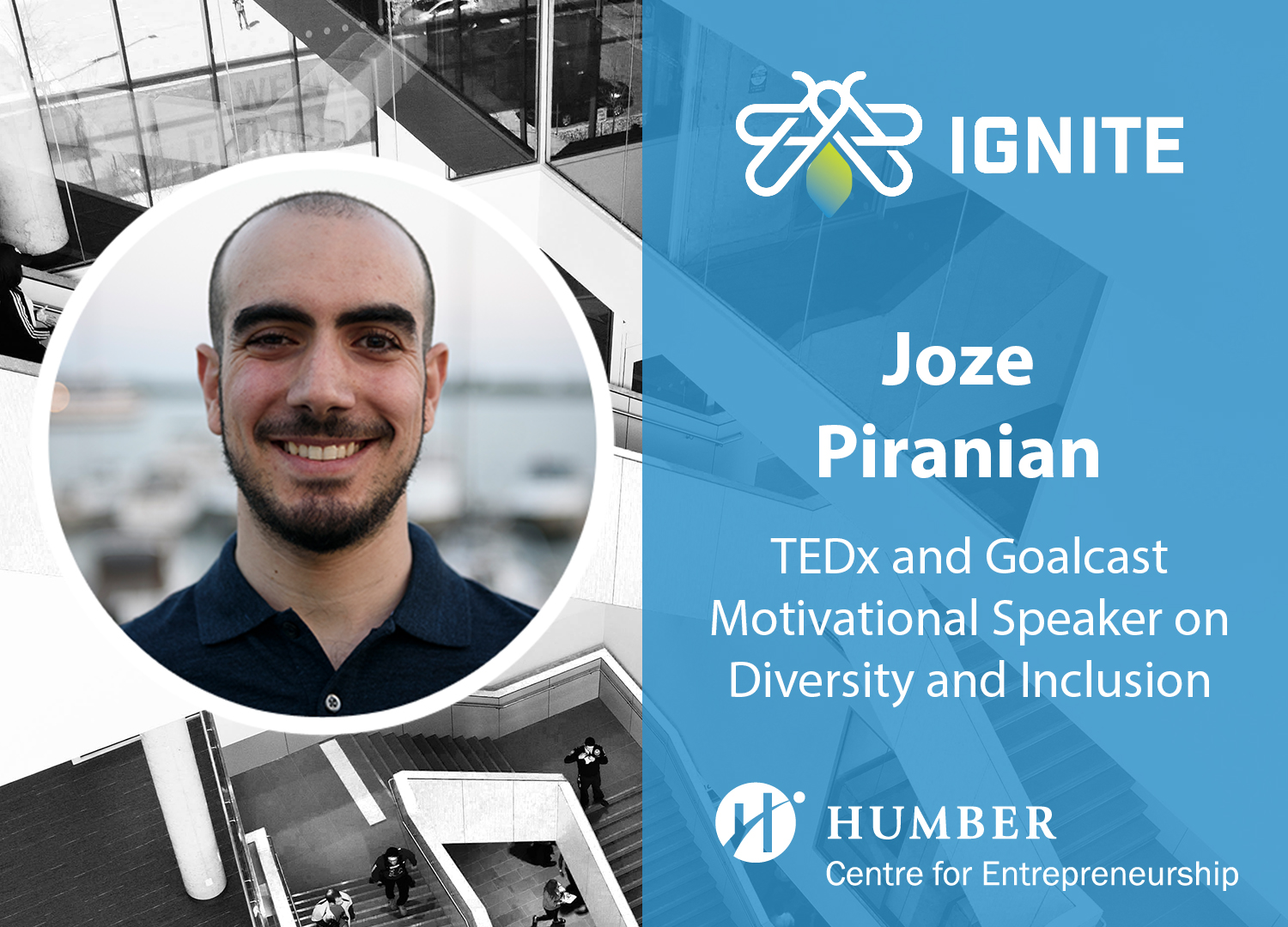 After having avoided speaking most of his life due to a debilitating stutter, Joze Piranian is now a Goalcast featured TEDx Speaker, Stand-Up Comedian and Motivational Speaker who delivers transformational talks about conquering fears, building resilience and diversity/inclusion to organizations, conferences and educational institutions.
As a Stand-Up Comedian, Joze has performed at The Laugh Factory in Chicago, The Comedy Nest in Montreal, The Stand in Edinburgh and Absolute Comedy in Toronto.
His mission is to motivate others to face their own obstacles (their "inner stutter"), own whatever makes them "different" and stop wasting their true potential in life.
https://www.linkedin.com/in/jozepiranian

Karen Craggs-Milne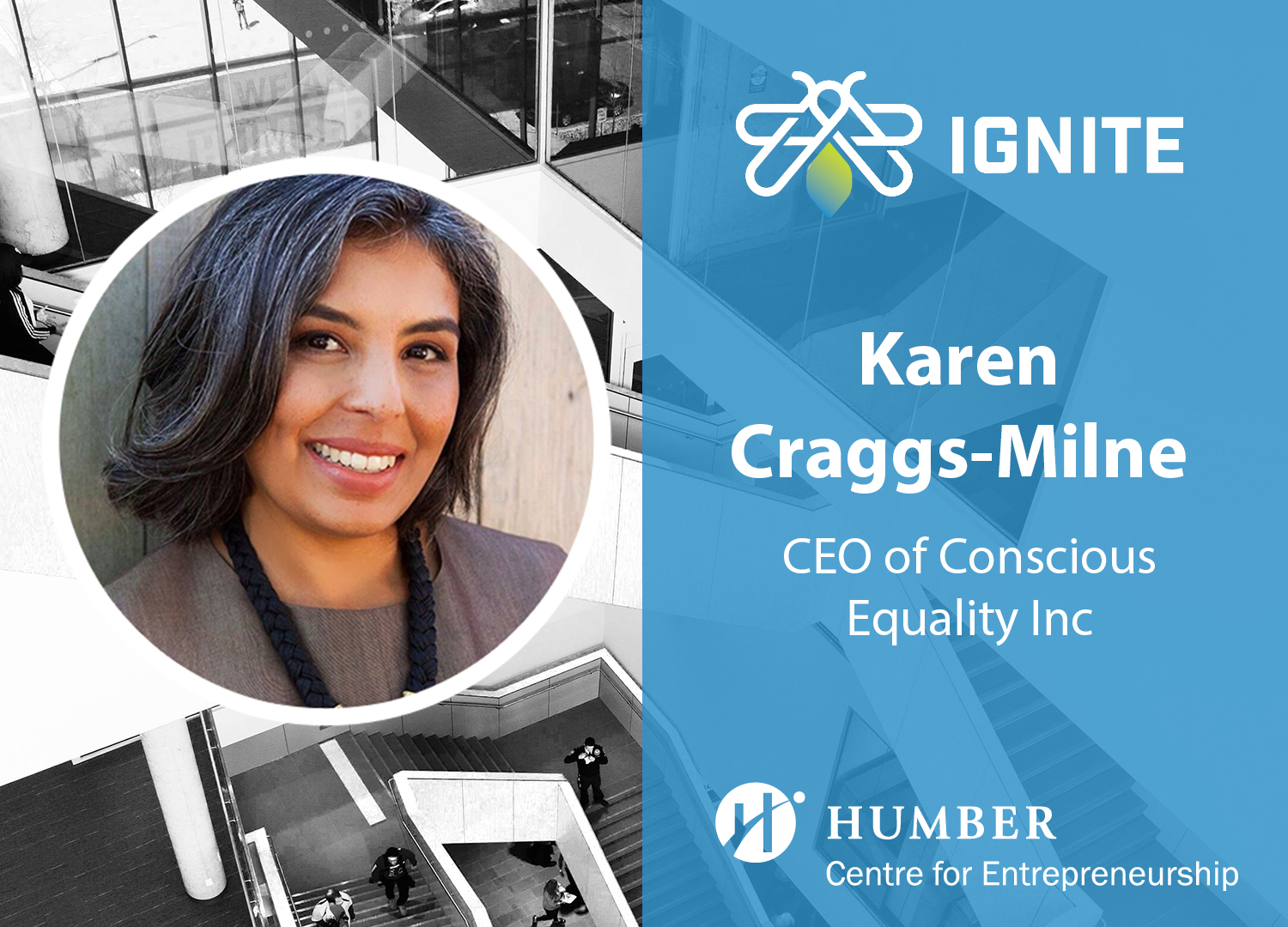 Originally from Kenya, Karen Craggs-Milne is a White House recognized Gender Equality Changemaker (2016) and Canadian Global Goodwill Ambassador for Sustainable Development Goals (2018). She brings 20 years of diverse global experience promoting gender equality, diversity, inclusion and accessibility.
Karen is a leading go-to expert for organizations seeking to deliver meaningfully on global equality using an intersectional approach. Karen provides strategic and technical advice to NGOs, not for profit, government agencies and corporate sectors. She has worked extensively across Canada as well as in Africa, Latin America and Asia. Whether it is under a tree in a rural village or in a corporate board room, Karen facilitates meaningful change to promote global equality and inclusion across policies, programs and organizations.

https://www.linkedin.com/in/karencraggs
Luki Danukarjanto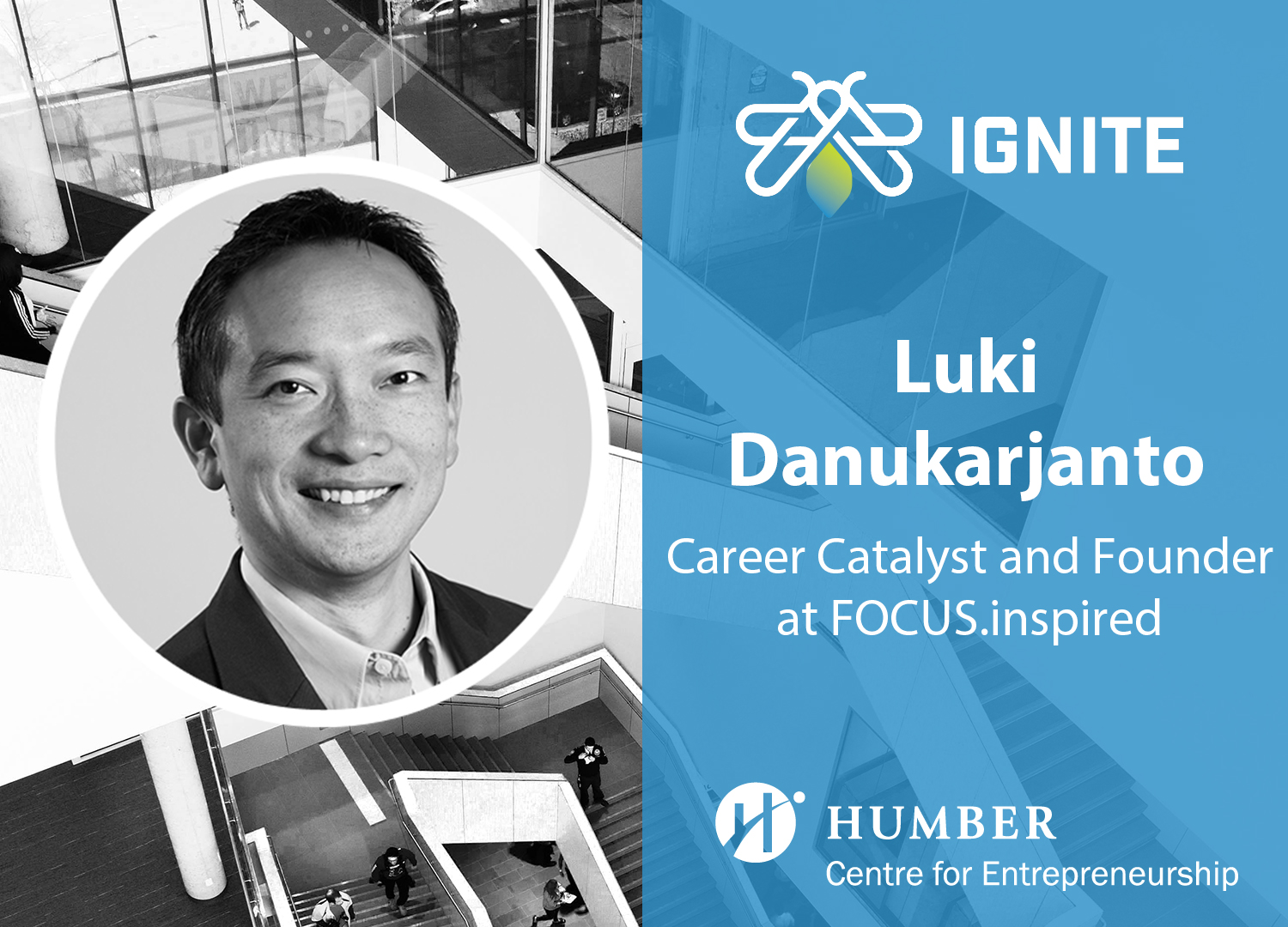 Luki Danukarjanto is an author, lecturer and career catalyst with his own career coaching firm, FOCUS inspired. He is a former management and campus recruiter. He is working on an app, YouTube videos and podcasts. He has a goal to weave Mentorship into the fabric of society starting by making Toronto the Mentorship capital of the world. Find out more about him on LinkedIn.
https://www.linkedin.com/in/lukidanu
Daniel Francavilla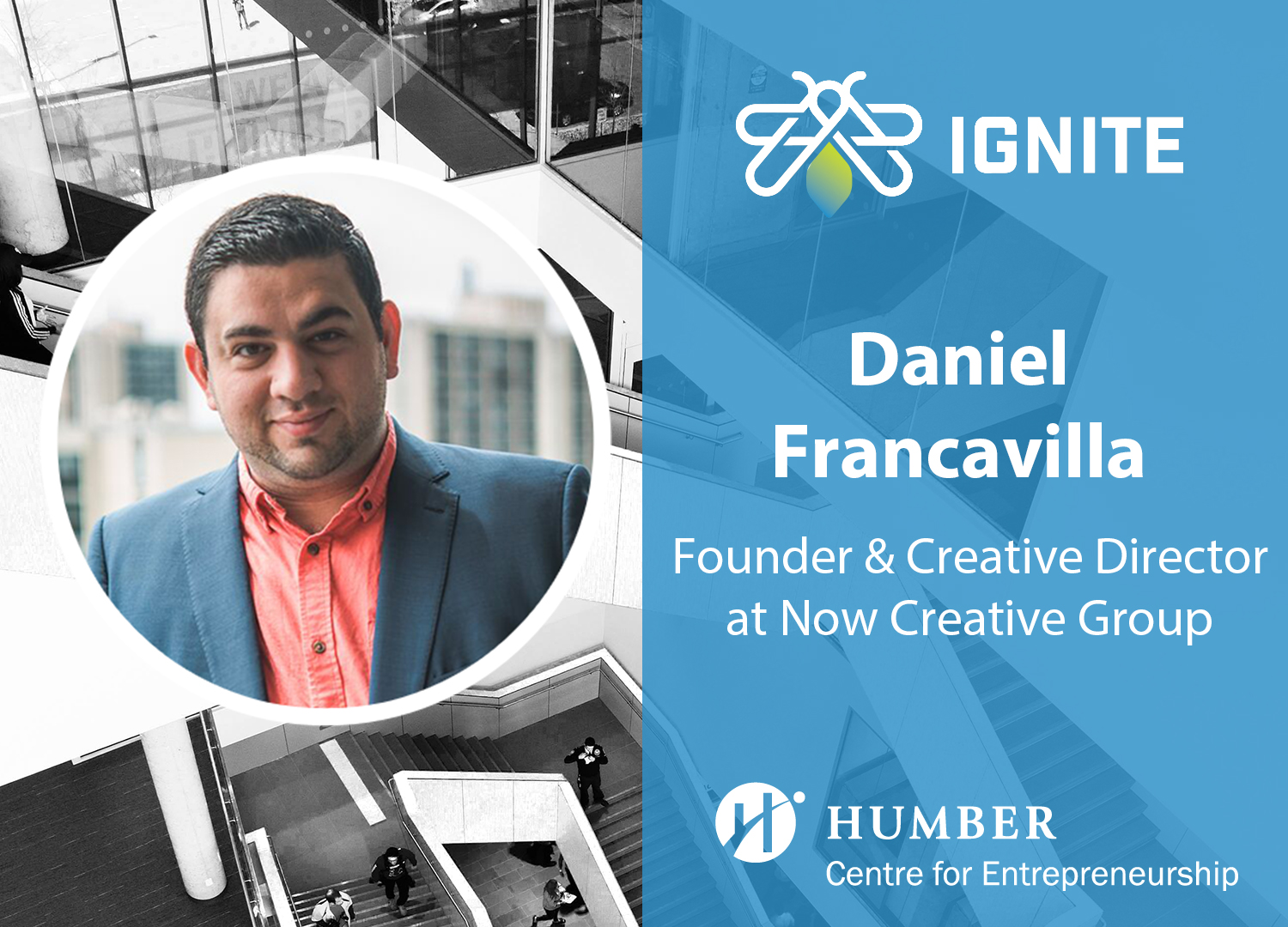 Daniel Francavilla is a creative professional who supports entrepreneurs and innovative projects that have a positive impact. He helps make things happen for businesses and passionate individuals. As the founder of Now Creative Group, Daniel leads a team of creatives and strategists to provide marketing services to startups, large businesses and nonprofits. Daniel is passionate about helping others to create social change and is the founder of ACCESS through which he supports youth who are building their own initiatives for positive social change. In 2018, Daniel received both a 40 Under 40 Award and a Business Excellence Award.
https://www.linkedin.com/in/danielfrancavilla
Teca Cameron-Tackie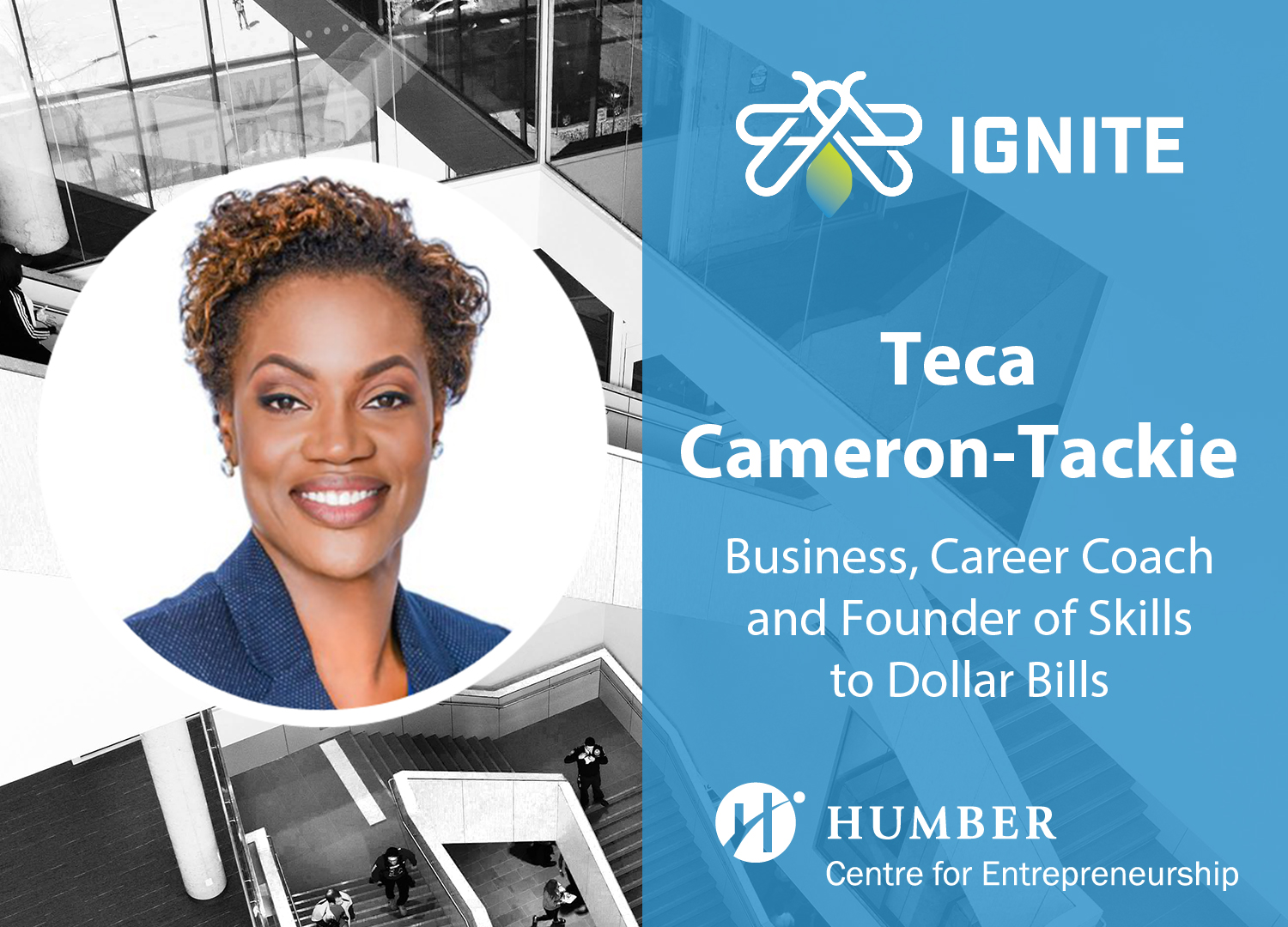 Teca Cameron-Tackie is a John C. Maxwell Certified Coach, Speaker, and Trainer. Her story is one of rising from adversity growing up in 'troubled' Jane and Finch in Toronto to a place where she can now give back, inspire and uplift others to move into their life's purpose. Teca brings to her career a diverse range of skills acquired through her 10 years of public service as well as 10 years of entrepreneurship. As a Coach, Speaker and Trainer and Consultant, Teca works with professionals, entrepreneurs, and organizations who aspire to raise their leadership ability, elevate their leadership presence and/or create a defined path for their career or business. Through her company, Teca Cameron, Teca equips creative entrepreneurs & professionals as a business and career coach. She supports her clients among other things, to turn their skills into dollar bills™. Helping people to arrive at their full potential as leaders, is at the core of what she does.
https://www.linkedin.com/in/tecacameron/
Hosts
Jeremy Largo-Afonso: https://www.linkedin.com/in/jeremylargoafonso
Graham Budgeon: https://www.linkedin.com/in/graham-budgeon-98568412a
Raeshelle Morris: https://www.linkedin.com/in/raeshelle-m-morris-pmp-ma-leadership-20630650
Parking Information
There is pay-on-exit parking available on campus in the following lots: 5, 6, 8, 10 or the Parking Garage (PG).