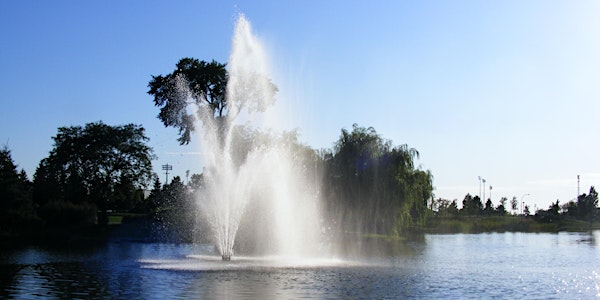 #LinkedInLocalMontréal - 2è Édition Dans le Parc | 2nd In the Park Edition
#LinkedInLocalMontréal - 2ème Édition Dans le Parc | 2nd In the Park Edition
When and where
Location
Parc Jarry (proche du coin boul St-Laurent et rue Gary-Carter | near the corner of St. Laurent Blvd & Gary-Carter St) 285 Rue Gary-Carter Montréal, QC H2R 2W1 Canada
Refund Policy
Refunds up to 7 days before event
About this event
#LinkedInLocalMontréal - 2ème Édition Dans le Parc | 2nd In the Park Edition
Nous sommes heureux de vous inviter au 2ème #LinkedInLocalMontréalDansLeParc, qui se tiendra le 24 août au Parc Jarry.
LinkedInLocal met en avant le côté social des réseaux sociaux et permet de créer de réels liens avec les personnes auxquelles vous êtes connectés sur LinkedIn et bien plus encore !
Nous nous réunirons pour échanger, partager nos expériences, rencontrer de vieux amis et de nouvelles connaissances, et déguster des collations !
We are excited to invite you to the 2nd #LinkedInLocalMTLInThePark, taking place on August 24th at Jarry Park.
LinkedInLocal is all about keeping the social in social media and allowing you to make real life connections with the local people you're connected to on LinkedIn, and of course, meet even more!
We will get together to chat, share our experiences, say hello to old friends, meet new ones, and enjoy a few snacks!
S'il y a de la pluie le 24 août, nous nous réunirons le 25 août. | If there is rain on August 24, we will get together on August 25.
Prix | Price
Hatif | Early Bird - (20 billets | 20 tickets): $15
Régulier | Regular - jusqu'à 23h00 le 23 août | until 23:00 August 23: $25
Dernière Journée | Last Day - de 23h00 le 23 août | from 23:00 August 23: $30
Pas de billets "à la porte" | No "At the door" tickets.
$5.00 from each ticket will be donated to the Canadian Red Cross Conflict in Ukraine – International and in Canada appeals.
5,00$ de chaque billet sera versés aux appels Crise en Ukraine – À l'étranger et au Canada de la Croix-Rouge canadienne.
Notes Importantes | Important Notes
Avertissement important concernant la COVID-19: #LinkedInLocalMontréal suit les règlements actuels du COVID-19 tels que spécifiés par les départements provinciaux et municipaux de la santé publique.
Important notice about COVID-19: #LinkedInLocalMontréal follows the current COVID-19 regulations as specified by the provincial and municipal departments of Public Health.
Nous avons eu de rares problèmes avec les emails d'Eventbrite qui n'ont pas été délivrés (2 sur 75 courriels envoyés pour les 2 derniers événements). Si vous ne recevez pas votre billet avant 14h le 24 août, veuillez répondre à votre reçu PayPal.
We have had rare problems with Eventbrite emails not being delivered (2 out of 75 emails sent for the past 2 events). If you don't get your ticket by 14:00 on August 24th, please reply back to your PayPal receipt.
En participant à cet évènement, vous consentez à ce que votre image soit utilisée et vous renoncez à toute compensation de la part de LinkedInLocalMontréal et des photographes et vidéographes présents à l'évènement.
By attending this event, you give your consent for your image to be used and waive your right to receive compensation from LinkedInLocalMontréal or any photographers or videographers present at the event.
Sur votre carte de credit | On your credit card: PAYPAL*
Photo: Parc Jarry, Montréal, de/from Flickr, par/by abdallahh
Licence Creative Commons License: Attribution-ShareAlike 2.0 Generic (CC BY-SA 2.0)