Description
Let the natural beauty and history of the Huble Homestead inspire you!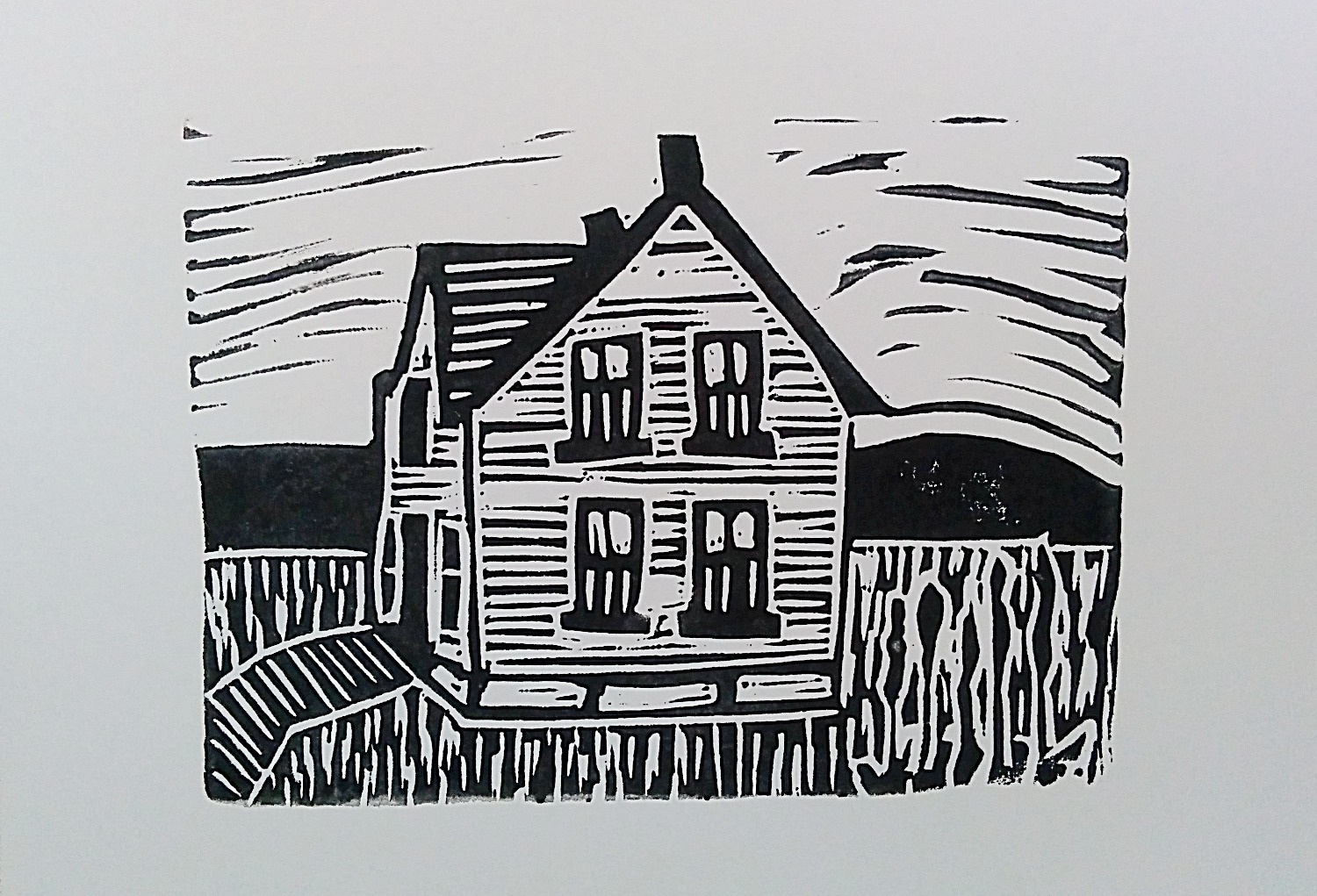 Join talented artist Mo Hamilton at Huble Homestead Historic Site on Saturday, July 8 for a fun and exciting workshop that will have you leaving with your very own linocut! The cost of the workshop is $65.00, which includes lunch and materials.
The workshop starts at 10:00 AM, and you'll spend the morning learning the techniques to create your own lincocut, using the imagery of the homestead. Let the artifacts found throughout the site, the flowers or vegetables from the garden, or the iconic Huble House serve as your artistic inspiration!
The workshop will break at noon, at which point lunch will be served. The workshop will recommence at 1:00 PM, at which point participants will spend the afternoon using the lincocuts they have created to print on fabric.
DATE: Saturday, July 8
WHERE: Huble Homestead Historic Site
TIME: 10:00 AM - 3:00 PM, with an hour long break for lunch.
COST: $65.00 a person, lunch and materials included.
FACILITATOR: Mo Hamilton
There are only 10 spots available in this workshop - book your spot here or through Huble Homestead.
---
About the Artist
Mo Hamilton's earlier works were wigs made of strips of newspaper, homes made for little people in the crooks of tree trunks and glorious three-dimensional mud-pie creations.
​Mo has continued to follow the creative path through out her life. She has explored many different mediums, from lino-cut prints, to large collages, oil painting, puppetry and now mixed-medium acrylic painting. Whatever medium she applies, her inward vision and playful intuition is revealed in her work.
​Mo Hamilton has lived in many communities across B.C. including Summerland, Malcolm Island, Victoria, Castlegar, Terrace, but she now resides in Prince George. The creation of art has provided consistency through the transitions she has made in both time and place, in soul and in heart, as child, woman, partner, and mother. Her creations can be found in galleries, cafes, and private collections throughout B.C.
Visit Mo Hamilton's studio located on the second floor of 1685 3rd Avenue, Prince George, BC, above Books & Company, and beside Top Drawer Yarn Studio.