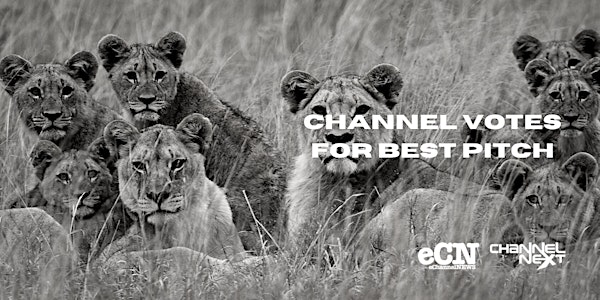 Lion's Den
Our Lions' Den is an educational and fun experience. Vendors have 3 minutes to make their best pitch.
About this event
Do you like when someone is able to make their case within 3 minutes? To help you decide if you are interested in what they have to offer? It can be a daunting effort to watch long presentations just to know if a product is right or not. It's a waste of your precious time!

That's where the Lions' Den comes in!


 Our news media team at eChannelNEWS.com are constantly exploring the latest solutions and publishing our findings through interviews. We then invite only those that we feel could be of the most interest to our channel community to enter the monthly Lions' Den. 
From over 200,000 Cloud and SaaS vendors on the market, how can anyone do the proper research to find the best solutions? This is one way we can help you. 



Our Lions' Den is an educational but fun experience.  Vendors have 3 minutes to make their best pitch to you. No powerpoint or slides allowed! 

You will receive links to all of the 3-minute video pitches. Learn, review, share and vote for the best presentation. The vendor with the most votes win a "Digital Sales Warrior" Award. 


As a thank-you for voting we give out lots of vendor prizes and $500 in cash! 

You can join us LIVE or watch the video recordings post event. We also give away some bonus cash! 

Join us for this fun, fast-paced 60-minute virtual session. You make find some great products, meet new vendors and might win some cash!