Interested in improving your reading and writing skills through creative activities? Join us for the Literacy Through Mentorship Program!
About this event
The Literacy through Mentorship program is seeking middle school students to participate in a 7-week program to develop their literacy skills through creative writing, story-telling, artistic expression, and much more!
Perks:
- Earn community service hours
- Connect with mentors to develop your skills as you transition to high school
- Develop your reading and writing skills
- Free workshops on creative writing, story-telling, public speaking, and artistic illustration
- Meet new people and create a community
DATES: August 18th to October 1st, Sessions will be held on Tuesdays, Wednesdays, and Thursdays from 4pm to 5pm
Register before August 27th to receive an art kit. Don't miss out!
Eligibility: Middle & High School Students (grade 6-12) with priority to Jane & Finch Residents, but any youths is welcome regardless!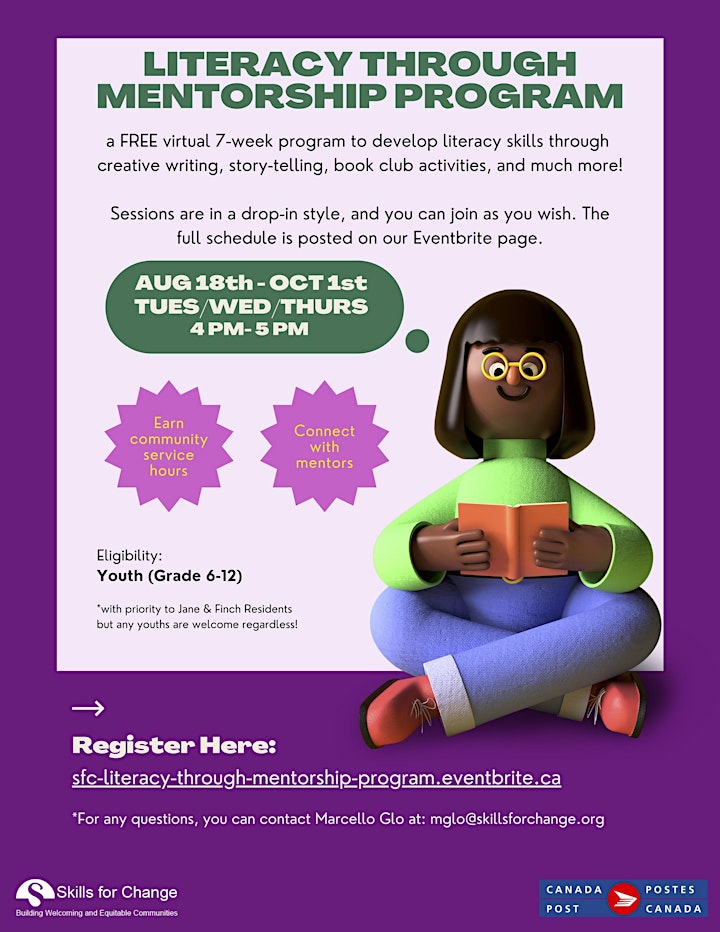 Organizer of Literacy Through Mentorship Program