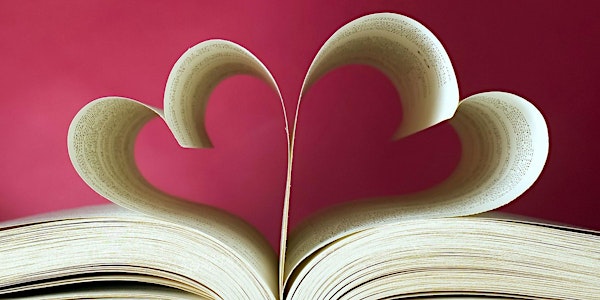 Literary Speed Dating
When and where
Location
College Shaw Branch, Toronto Public Library 766 College Street Toronto, ON M6G 1C4 Canada
Description
Want to meet other singles who share your interests?
Literary Speed Dating is a fun and easy way to meet lots of potential dates in one evening with a cute book-themed twist. Bring a favourite book or DVD to discuss and lots of personality!
Ages 20 to 34. Space is limited, so register soon!
Call 416-393-7668 or visit the branch for more information.
True love and light refreshments will be served.
FAQ
I'm bi, pansexual, asexual, poly, or otherwise SRM. What are my options?
In addition to our Pride Edition event, we also welcome you to participate in one of our speed dating nights for men and women seeking to date members of the opposite sex! No reason you can't do both. For logistical reasons we don't have a bisexual or poly category because we wanted everyone to have the chance to meet the greatest number of individuals possible, including those who identify as gay or straight, in addition to those who identify as bisexual or polysexual. For those seeking multiple partners, this is something we recommend discussing with potential dates privately to avoid miscommunication, but each "date" is one-on-one only. If you're ace but romantically inclined, we're also thrilled to have you at either or both of our events depending on your preferences.
Are genderqueer, two-spirited, and/or Trans men and women (or other gender minorities) welcome?
Absolutely! This is an inclusive event and we welcome all cis, trans, intersex, and genderqueer individuals who wish to participate. However, if you're a trans woman or man and are looking for someone of the opposite gender, we recommend signing up for one of our upcoming events for those seeking the opposite sex (or both!). If you're a genderqueer individual and wish to attend, both the men's and women's tickets are also marked "nonbinary" so that either one can be selected. Please note at this time we do not have a way of exclusively matching up nonbinary individuals for the event.