Literature Matters: Karen Connelly & Tanya Tagaq
Description
Literature Matters, the Avie Bennett Chair in Canadian Literature annual lecture series, offers a venue for Canadian authors to discuss the value of literature and share their views about their creative process.
The 2019 lecture features celebrated poet, novelist, and creative non-fiction writer Karen Connelly and improvisational singer, avant-garde composer, and bestselling author Tanya Tagaq. Challenging inherited stereotypes of culture and genre, Connelly's and Tagaq's work offers inspiring, provocative, and timely ways of thinking about human rights, the environment, and the legacy of colonialism.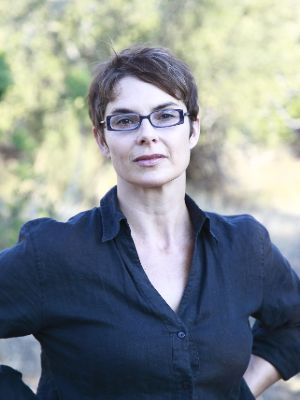 Author of eleven books of poetry, fiction, and creative non-fiction, Karen Connelly has been called "one of Canada's smartest, fiercest and most intrepid writers." An outspoken human rights activist, she has lived and worked in Thailand, Spain, and France, travelled in the Middle East and North Africa, and spent extended periods of time in Myanmar and on the Thai-Myanmar border. She speaks five languages well and a sixth one poorly.
Several of her books explore the struggles of Burmese political prisoners, dissidents, and refugees, including the acclaimed novel The Lizard Cage, winner of Britain's Orange Broadband New Novelist's Prize, which was shortlisted for the U.S.'s Kiriyama Prize and longlisted for the 2007 International Dublin Literary Award. Her first poetry book, The Small Words in My Body (1990), won the Pat Lowther Award for Poetry, while her first work of non-fiction, Touch the Dragon: A Thai Journal (1992), won the Governor General's Award for non-fiction. Her most recent novel is The Change Room, a no-holds-barred exploration of contemporary women's lives and sexuality.
Connelly's writings have been translated into and published in sixteen languages. She lives with her family in Toronto, where she writes, teaches, and maintains a private therapy practice. Her other beloved home of three decades is the Greek island of Lesvos, where she supports several organizations that work with refugees.
For more information about Connelly, see www.karenconnelly.ca/biography.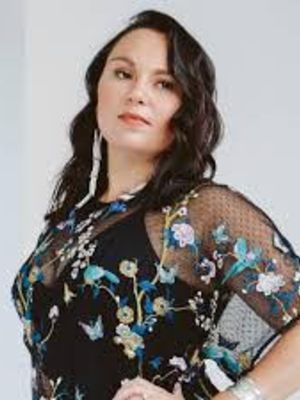 Celebrated as one of Canada's most important avant-garde artists, Tanya Tagaq is an Inuk throat singer, composer, painter, actor, and best-selling author from Iqaluktuutiaq (Cambridge Bay), Nunavut. she is a member of the Order of Canada and recipient of many honorary degrees.
Tagaq's Animism took the musical world by storm and won the Polaris Prize for best Canadian album in 2014, a Juno Award in 2015, and was nominated for Alternative Album of the Year. Her innovative, "spine-tingling" throat-singing compositions and performances are decidedly political. A survivor of the Residential School system, she presents a portrait of a violent world that draws attention to Indigenous rights, women's rights, and, among other issues, the climate emergency the Inuit people are facing. Her discography includes Sinaa (2005), Inuktitut for Edge, which was nominated for five awards at the Canadian Aboriginal Music Awards as well as for a Juno Award, and for which she won the Best Female Artist award that year. She has collaborated with a range of artists and groups, such as Björk, Mike Patton, Buffy Sainte-Marie, and the Kronos Quartet, and her compositions and performances have been featured at Canadian and international festivals, on CBC, and the Aboriginal Peoples Television Network.
2018 saw her literary debut with the publication of Split Tooth, a book announced as fiction but which, like her music, defies easy generic categorizations. A young Inuk woman's coming-of-age story that unfolds in the 1970s, it has been called a "mythobiography." Longlisted for the Scotiabank Giller Prize and for the Amazon First Novel Award, its publication was, in her own words, "a completely different thing" from her music, an expression of her "inner self" that had hitherto remained protected. At once memoir and fiction, it is also a melange of philosophy, poetry, and traditional Inuit knowledge.
For more information about Tagaq, see tanyatagaq.com/about/.
FAQs
When do doors open?
7pm.
Is the venue accessible?
The venue is wheelchair accessible via its south entrance (at the back of the theatre).
What are my parking options?
Limited parking available. There are parking meters along: Charles Street West; Charles Street West & St. Thomas Street; Bloor Street (in between St. Thomas and University); Charles Street West and Bay Street.
What is the best way to get there by TTC?
The theatre is just east of the Museum Subway station. Please see TTC information for further details.
Organizer of Literature Matters: Karen Connelly & Tanya Tagaq