Liturgy Tue September 22nd, at 7 PM followed by St. Charbel's Procession.
About this Event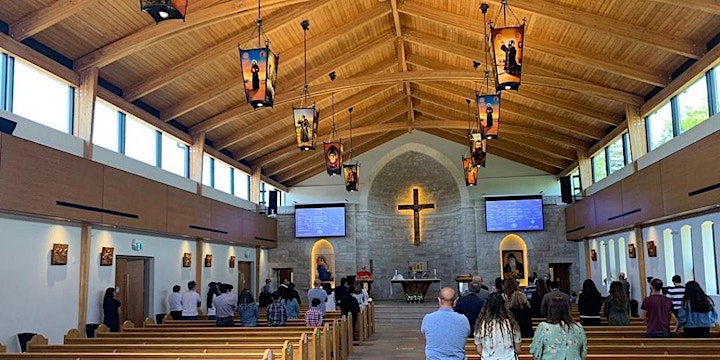 We look forward to welcoming you back to church. To comply with the rules and regulations imposed by the Ontario government in regards to social distancing, we are running all our masses with a limited capacity of 58 attendants. We invite you to register an individual seat for every person attending the Mass. Families from the same household may sit together, but one ticket is required per person.
Please note that every reasonable precaution has been and will continue to be taken to protect your health and safety.
Please do not enter the church if you have a temperature, feel ill or have been in contact with a COVID-19 positive individual over the past two weeks.
Some Additional information and guidance for all attendees:
• Masks or face coverings are strongly recommended for all adults and optional for children under 14.
• we will use only the main entrance to the church, everyone should exit from the northern door.
• Sanitize your hands upon entry.
• Please allow the ACT team to seat you in your designated seat and always maintain the physical distancing. Stay 2 meters away from others.
• Please follow the direction provided by ushers/volunteers for seating.
• Toilets are locked except for emergencies.
• Respect and follow signs and directives.
• In case you need to cancel for any reason, please reach out to Mary Saab or Monsignor. Joseph Salameh
• Parishioners are asked to drop offertory envelopes in specially marked receptacles on the way in or out of the church.
We encourage people to leave the church quickly after Mass and not linger in crowds outside the church.
Looking forward to see you.