Live Demo and Solutions Available for Hyper-V Management
Description
About our Topic:
Come join Calgary's 5nine Technical Evangelists as we take you through the solutions available for Hyper-V management. At a time when most organizations are investigating the many benefits of Hyper-V, it is important to know the solutions that exist to help you migrate, secure, and manage your virtualized infrastructure. As an example, we will demo a 5nine V2V Easy Converter program that is designed from the ground up to make the migration from VMWare an easy one, with 5nine Manager providing centralized management for your Hyper-V environment. When securing VMs, we'll review the options available for anti-virus scans to perform up to 70x faster, one example using the industry's only agentless anti-virus for Hyper-V. This demo-rich session will provide a detailed look at each of these product, and provide valuable insights into top solutions available.
Event Details:
Date: Tuesday June 21, 2016
Start Time: 6:00pm
Finish Time: 8:00pm
Venue: Tillyard Conference Room
715 5 Ave SW Calgary AB T2P 0N2
Light Food and Refreshments will be provided for attendees.
Cost: Guests and Future CIC Members - $25.00
New/Renewing CIC Members - $65.00
New/Renewing Student Mbrs - $25.00
Current CIC Members - FREE
Payment: VISA/MasterCard via EventBrite (+fees)
Contact us for payment via:
Cash/Cheque (at the door), Interac e-Transfer or Employer Invoice
Note: New memberships are valid through December 31, 2016


About our Presenter: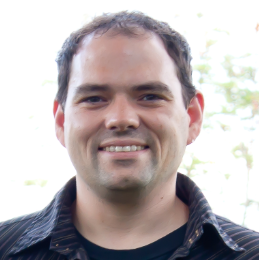 Émile Cabot, 5nine Technical Evangelist and Microsoft Most Valuable Professional (MVP) (Twitter: @ecabot)
Émile is a 5nine Technical Evangelist and Microsoft Most Valuable Professional (MVP) who started in the industry during the mid-90s working at an ISP and designing web sites for celebrities. He has a strong operational background specializing in Systems Management and collaboration solutions, and has spent many years performing infrastructure analyses and solution implementations for organizations ranging from 20 to over 200,000 employees. Coupling his wealth of experience with a small partner network, Émile works very closely with select partners to deliver low-cost solutions with minimal infrastructure requirements.

He actively volunteers as a member of the Canadian Ski Patrol, providing over 250 hours each year for first aid services and public education at Castle Mountain Resort and in the community.
About our Sponsors:
Inteqna – Venue
Inteqna is a division of Design Group Staffing Inc., the largest privately-owned recruiting firm in Canada. Inteqna was created to provide permanent recruiting and contract consulting services to experienced professionals in the Information Technology sector across the country. Inteqna generously provides the Calgary IT Pro Community Association with free meeting space for our monthly meetings.
True North Group Inc – Various
True North Group Inc. provides exclusively Canadian integrated cloud, managed IT and security services as well as professional IT consulting to small and mid-market enterprises. True North Group has provided door prizes at many events as well as contributions toward CIC's operational funding.
Microsoft – Office 365 + Operational Funding
Microsoft supplies the Calgary IT Pro Community Association with a free 25-seat Office 365 E3 subscription for the leadership team and committees. As well, Microsoft has agreed to fund a portion of CIC's operating expenses for 2016.