BIPOC Coffee Talk will be hosting a live panel discussion on BIPOC Navigating Mental Health Care on May 29th at 12 noon (CST)
About this event
According to Mental Health America, research has shown that BIPOC groups are:
Less likely to have access to mental health services
Less likely to seek out treatment
More likely to receive low or poor quality care
More likely to end services early
Join us on Sunday, May 29th at 12 Noon - 1 PM (CST) as we unpack this phenomenon and discuss BIPOC (Black, Indigenous, People of colour) navigating mental health care with a panel of BIPOC mental health professionals/activists.
Who is this for?
This discussion is open to BIPOC and White allies looking to discuss or listen to topics that affect BIPOC in a friendly and inclusive space.
Who are we?
BIPOC Coffee Talk is directed by 3 BIPOC women who wanted to create a space for BIPOC to be heard, connect, and educate. Our mission is to empower BIPOC, and provide the platform for educational and enriching discussions on antiracism and the lived experiences of BIPOC.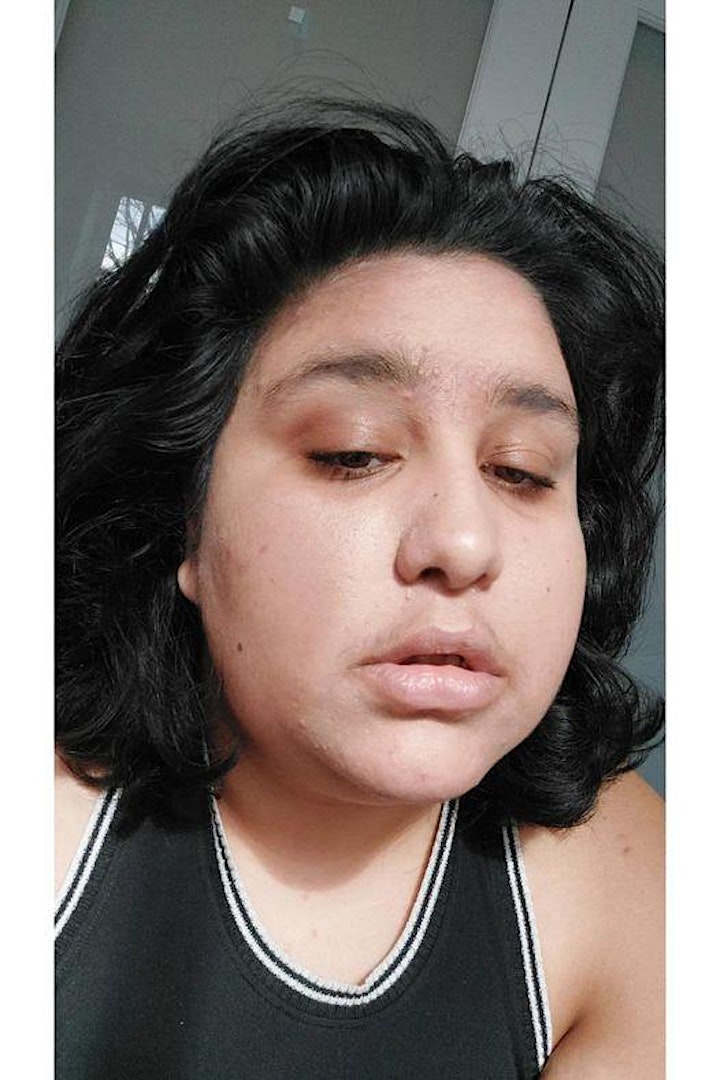 Atreyu Lewis
(they/he)
Atreyu Lewis who uses they/he pronouns is an Indigenous racialized person from the Anishinaabe nation in Ontario. They were born and raised in Tkaronto on treaty territory but now are currently situated on unceded Mohawk, Haudenosaunee and Algonquin territory in Tiotia:ke (Montreal QC). They self-identify as an able-bodied, AFAB two-spirit, trans masculine non-binary, neuro-divergent individual who has grown up experiencing intergenerational trauma, medical discrimination and academic prejudice. They are a community organizer, artist and student at Mcgill University. They are committed to amplifying intersectionality, anti-oppressive polices and harm reduction in my areas of community and academic work.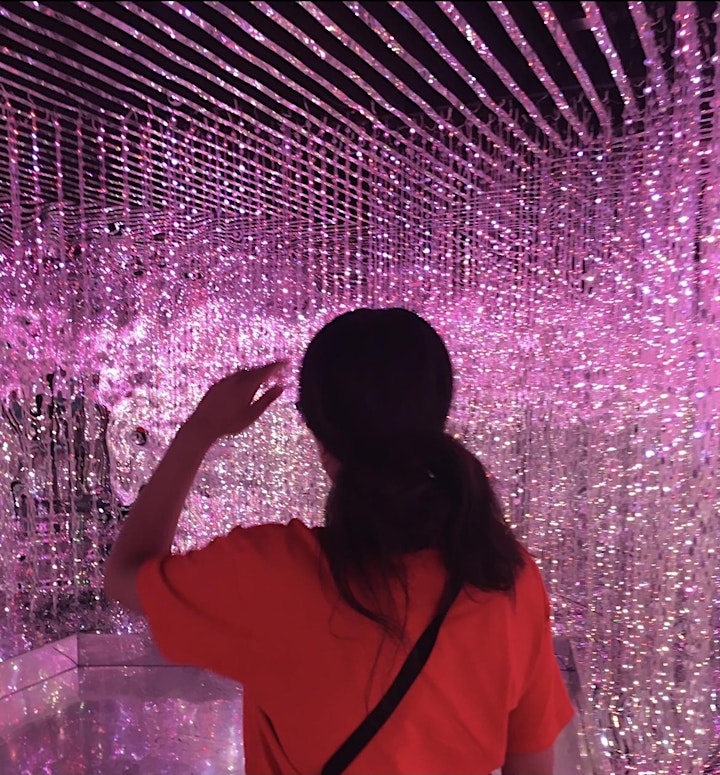 Zoha Salam
(she/her)
Zoha Salam (she/her) is a Punjabi-Pakistani immigrant living in the lands covered by the Dish with One Spoon Wampum Belt Covenant. She is a social epidemiologist who is currently a PhD candidate in Global Health at McMaster University. Her work examines how mental health disparities in both diagnosis of mood disorders and access to care among racialized migrants are shaped by the immigration and healthcare systems in "Canada." Her research is underpinned by how cultural understandings of illness and healing intersect with systemic issues of legal status, medicalization, and healthcare access. Her research does not come from a place of intellectual curiosity, but from her own experiences as she has ADHD and is chronically ill.
She is a graduate research affiliate at the Centre for Refugee Studies at York University and is part of their Racisms and Refugee subcommittee. Zoha has experience working within the context of community-engaged research and program evaluation at multiple levels: local (YMCA Hamilton), provincial (Ontario's Ministry of the Solicitor General and Ontario's Ministry of Health), and global (World Health Organization).
Apart from her academic and work positions, she is an educator in various capacities. She is a sessional instructor at McMaster University who teaches within the undergraduate HealthSci program. She supervises students for their master's or undergraduate projects. She is also the co-founder and president of Critical Global Health, a ratified graduate student club that centres on education regarding topics centring on justice in Global Health.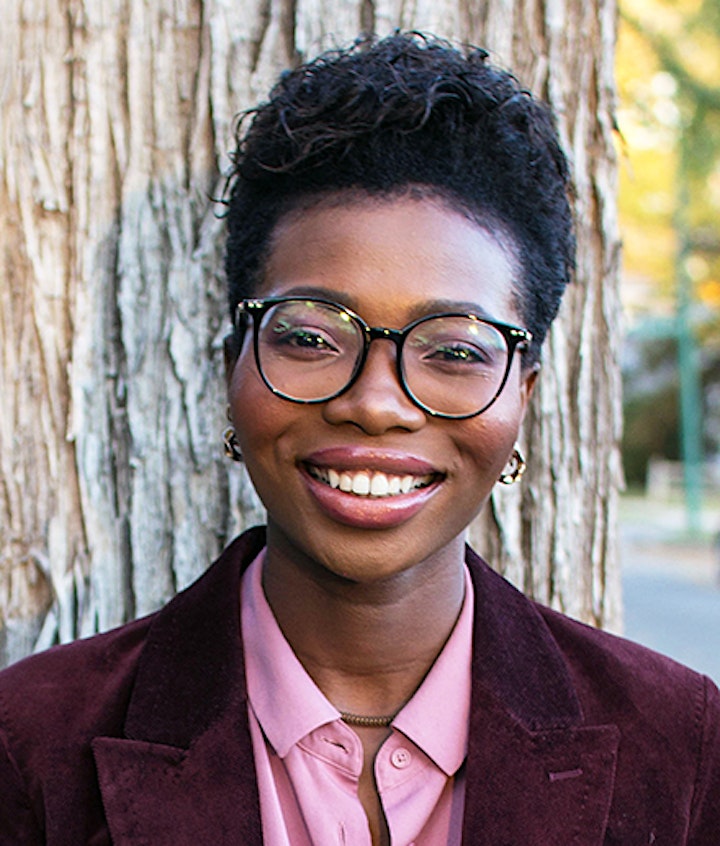 Adijat Bunmi Adekunle
(she/her)
Adijat Bunmi Adekunle (she/her) is a Mental Health Therapist and the Clinical Director of Heartfire Medicine. Adi co-founded Heartfire after a decade of determined, uncompromising effort to provide clinical mental health counselling for underserved groups and individuals like BIPOC, 2SLGBTQIIA+, and Muslim communities in Saskatchewan. The path to directing a private practice was paved for Adi in countless experiences of prejudice, microaggressions, performative allyship, and "culturally competent" or "culturally informed" professionals, rather than ones who were culturally humble or appreciative. She doesn't only understand the imperatives for mental health professionals working with BIPOC clients — she's also intimately familiar with the struggles as a client, and seeker of support as a Black Woman herself. She has spent her career holding space for non-judgemental acceptance, compassionate patience, and an intersectional approach to the traumas of oppression, especially in our BIPOC, Queer, and Trans communities. Sitting down with Adijat, or participating in a Heartfire Learning experience, means a safe place to collaborate, determine goals, and empower not just yourself, but your community and beyond. Her areas of focus include racial and cultural safety, gender and sexual diversity, intergenerational trauma and anxiety, especially in teens and children. Adijat holds a Master's in Social Work from Dalhousie University, a Bachelor's in Social Work from the University of Regina, and a Bachelor's in Psychology from the University of Saskatchewan.
Jared Knoll
(he/him)
Jared Knoll (he/him) is a Mental Health Therapist and the Executive Director of Heartfire. He started the tripartite organization in 2019 as a framework for meaningful, structural policy change at all levels of society through human-centered storytelling, anti-oppressive education, and evidence-based knowledge mobilization. Jared pivoted from humanitarian journalism and human rights education to story-based movement building in 2015, and then into actively decolonizing social work and a 'narrative' approach to therapy based in solidarity, relationality, and collaboration. Jared's areas of focus are intergenerational trauma and the "problems" we develop to cope with it like addiction, depression, and anger, as well as gender and sexual diversity, and counselling for couples, dating, and intimacy. He holds a Bachelor's in Social Work from the University of Victoria, a Master's in Media, Peace and Conflict from the University for Peace, a Bachelor's in International Studies from the University of Saskatchewan, and is currently pursuing a Master's in Social Work from Dalhousie University.
Jared and Adijat learned from each other that the 'core' of Heartfire had to be at the individual level, where they could be continuously informed by the lived experience, privileged expertise, and wisdom of their community members. After all: we know so many of our mental health challenges are rooted in systemic racism, colonialism, cis-hetero-patriarchy, and other structural determinants like climate and environment, inequality/insecurity of income/housing/food, and our culture of white supremacy. Jared and Adijat ask: how can you work honestly with a therapist who either doesn't see that reality, or isn't willing to resist it?
Heartfire Medicine exists to celebrate difference, and when someone sits down with Adijat or Jared the work is mostly about self-discovery, self-acceptance, and self-empowerment. Jared is a white settler, like roughly 99% of mental health professionals in Saskatoon — but with the discouragingly rare understanding that not one of them is ever going to be so "culturally informed" that they aren't completely in the dark when working with BIPOC clients. Not one of them is going to have expertise that is better than the lived experience of race, racialization, racism, or the relentlessly crushing grind of systemic oppression. So when someone sits down with a Heartfire Therapist, they're getting someone who understands they don't understand, and knows how much they don't know. You're getting someone who hopes you can help them understand, so that they might support and guide you to use your own expertise and experience to better understand yourself. Jared and Adijat's long-term vision is to collaboratively carry your lived experience, priorities, and struggle into places of education, policy, and power, so that your own strength and wisdom might transform the very systems, processes, and people that hurt you in the first place.