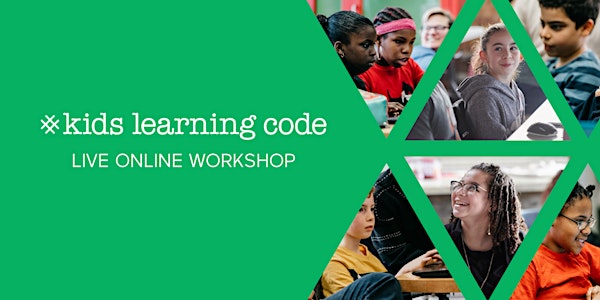 Live Online KLC: Tag Game (with Scratch!) (For Ages 9-12 + Guardian) - Y2
Event Information
Location
Online Eastern Standard Time
TBD
Toronto, TBD
Canada
From Checkers, to Super Mario Bros, to Angry Birds… we think games are awesome!
About this event
Kids Learning Code is excited to combine the power of play with basic design and programming skills in this hands-on workshop. This experience offers learners the opportunity to create their very own digital games in a super fun environment.
Using Scratch, a beginner level programming environment, imagination will come to life in a new and digitally engaging form. Learners will also be introduced to Scratch's amazing online community, sloganed: "Imagine, Program, Share," where they will have the opportunity to upload their game for anyone on the web to download and play!
For this workshop, an adult needs to be present in the room with the participant at all times.
Date and time
Location
Online Eastern Standard Time
TBD
Toronto, TBD
Canada