Sales Have Ended
Ticket sales have ended
Online sales close 90 minutes prior to doors opening. Tickets may be available at the door.
Event Information
Location
Mercury Theatre
331 Brae Road
Duncan, BC V9L
Canada
Sales Have Ended
Ticket sales have ended
Online sales close 90 minutes prior to doors opening. Tickets may be available at the door.
The Mercury Players present: Quartet, a heartwarming comedy about artists surviving when their time in the spotlight is over.
About this event
Quartet runs May 5 - 15
Evening Performances May 5, 6, 12, 13, 14 at 7:30pm
Matinees Saturday May 7, and Sundays May 8 & 15 at 2:30pm.
How do artists survive when their time in the spotlight is over? The Mercury Players present Ronald Harwood's delightful, heart warming comedy Quartet, directed by Leslie Sanchez.
The story opens with a once famous opera trio placidly living out their days in a home for retired musicians. They are the reserved, intellectual Reginald; the wise-cracking, sex-obsessed Wilfred; and the sweet, buxom Cecily, who's in the early stages of dementia. Trouble enters when Reggie's ex-wife and former Grande Dame soprano, Jean, unexpectedly moves in.
Raging against aging with physical pain and on charity, this diva tends to speak her mind, often with hurtful (and hilarious) consequences. Worse still, she refuses to participate in an onstage reprise of the group's famous third act quartet from Verdi's "Rigoletto", which the four sung in their prime. Can these feisty troupers still shine brightly, as they come to terms with their past and present?
Actor Mary Louise Phillips, who plays diva Jean Horton, observes "I love the way Quartet addresses those concerns (about aging) with humour and compassion." She further states "The play takes gentle aim at the myths and misconceptions younger people hold about growing old. Jean confesses to a lifelong fear of the word death; 'Let's talk about sex,' she says." Phillips cheerily offers a spoiler alert. "There is a lot of raunchy dialogue in Quartet, delivered to wonderful effect. I think people will find this play reassuring and maybe even provocative. I hope Quartet will remind people that getting old need not be a prison sentence."
Whether or not our cast will actually be singing the quartet from Rigoletto is something you will have to find out for yourself by attending.
Joining Phillips on the Mercury Stage are Sylvia Swift as Cecily, Kim Watts as Reginald, and Rien Vesseur as Wilfred. Produced by Judy Buchanan.
Any requirement for vaccine passports and masks will be in keeping with current government recommendations.
Mail@mercuryplayers.org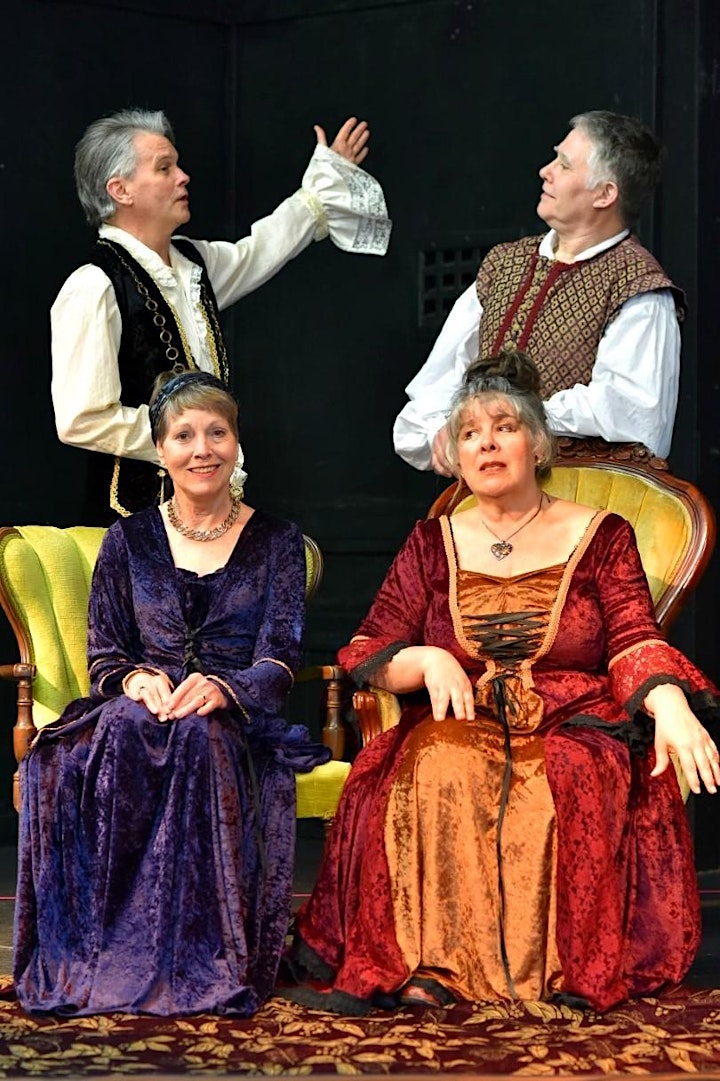 Location
Mercury Theatre
331 Brae Road
Duncan, BC V9L
Canada