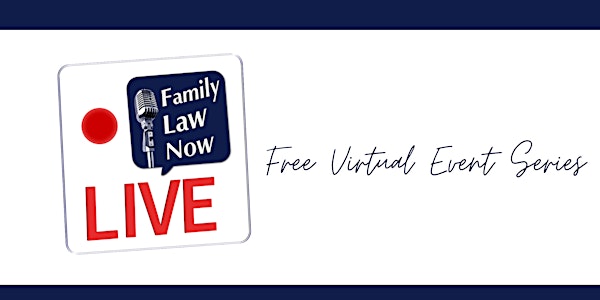 Live Virtual Event - Common Law Separations: Rights & Obligations
Ontario-based collaborative family lawyers share their expertise and insights on common law separations.
About this event
In this 1-hour live virtual event, Ontario-based Collaborative Family Lawyers, Russell Alexander, Adam Borer, and Bill Rogers, offer their family law insights and expertise to help navigate common law separations.
* To respect confidentiality, all attendees' identities will remain anonymous to other audience members.
Attendees will have the opportunity to submit their questions to the panelists. The panelists will reserve time for a dedicated Q&A segment at the end of the presentation.
For those who attend and submit a question, you will be eligible for a complimentary copy of Russell Alexander's "Everything You Always Wanted to Know About Divorce: Russell Alexander's Guide to Separation, Divorce and Family Law" E-Book and a $5 discount towards the hard copy. All proceeds of book sales will be donated to the Giving Fund in support of various community-based programs including sports, arts, culture, education, and humane societies.
Registration is complimentary. Reserve your spot now as spaces are limited.