Live Webcast: Coping with Humidity

Tuesday, 19 July 2016 from 5:45 PM to 7:15 PM (EDT)
Event Details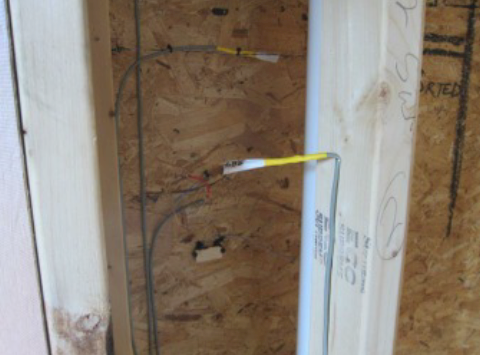 Welcome to summer! This month, we will hear from Chris Schumacher about how well buildings cope with humidity -- which is better than you might think based on some standards.
RH is an important factor for predicting moisture control and potential mold growth. But what does RH really mean and how does it relate to durability in the real world? ASHRAE 160 is commonly used as a standard for modelling and evaluating hygrothermal performance, and provides a conservative estimate of how much humidity a building can handle. But practitioner experience suggests that these models don't match the behavior seen in real buildings. In this presentation, Chris will look at measured data from several field experiments. He will discuss how the tested walls handled different relative humidity levels and what the results suggest about modeled predictions.
PLEASE NOTE: the information on this page is for the webcast only. Times and prices for the in-person event are different (and can be found here).
Presenter: Chris Schumacher 
 AIA CES Approved!



This presentation is approved for AIA CES credits. Please review the registration options carefully and ensure that you have provided your AIA member number. 
Learning Objectives:
Understand the meaning of RH and dewpoint, and how they relate to moisture-related durability.

Identify common inputs used to model and predict moisture-related durability, based on ASHRAE 160.

Recognize key results from the described field research and how these results relate to modeled predictions of moisture-related durability .

Appreciate the importance of professional experience and measured data when interpreting hygrothermal models and predicted outcomes.
 Other Details:
Approved for 1.5 AIA LU/HSW credits. Certificates may also be used for self-reported continuing education requirements for many other organizations.
Course format is instructor-led distance education (live webcast). Live webcasts are time and date specific. If you miss the live event, there will be no refunds. However, a recording of the event will be made available to participants for a limited period. Please see the

FAQs

for more information.
You can purchase an individual registration or a small-group registration (for up to 4 people to view from the same physical location using one login). If you or members of your group would like certificates or AIA credits, please select a "+Credits/Certificate" option. Discounted rates for larger groups (20+) are also available.
You will receive email instructions to login to the webcast for this event; please ensure that you provide a current email address.
Live feed will start a little before the presentation start time of 5:45 and will end at approximately 7:15.
What are LAB Events?
Learning About Building Science (LAB) Events are monthly training and networking opportunities hosted by Building Science Laboratories. They are interactive, informative, casual events for architects, engineers, and anyone interested in building science. 
More Information:
RDH Building Science Laboratories
167 Lexington Court, Unit 6
Waterloo, Ontario, Canada, N2J 4R9
Phone: (519) 342.4731
live@buildingsciencelabs.com
subscribe to the LAB Events newsletter
Organizer
Building Science Laboratories, a division of RDH Building Science Inc., is committed to expanding building science knowledge through research, education, and collaboration among building science professionals. By promoting sound principles established through research, while working with on-the-ground industry partners, we aim to have a lasting impact on the quality and energy efficiency of the built environment.