Live Webcast: Venting About Venting – Design Options for Cathedral Ceilings

Tuesday, 16 May 2017 from 5:45 PM to 7:15 PM (EDT)
Event Details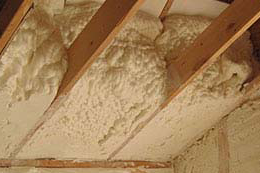 For a typical residential attic in most climate zones, you can't beat a well constructed ventilated design. It's cost effective and it works. However, there are many situations where an unvented design may be preferable. Unvented airtight designs are an even more important option for cathedral ceilings, particularly in cold climates. However, some jurisdictions are further ahead than others in recognizing this type of assembly. In this session, Jonathan Smegal will share his views on unvented designs using SPF, and describe best practices supported by research and building science principles. He will describe one study in detail, which used a natural exposure test facility to test full-scale residential vented and unvented cathedral roof systems insulated with SPF and fibreglass. Hygrothermal simulations were also conducted to support the measured data and predict the performance of identical roof systems under different conditions in different climate zones.
Presenter: Jonathan Smegal
Note: This is a live webcast. If you want to watch online, you are on the right page. If you want to attend in person in Waterloo, Ontario, please go to the local event page. 
---
Earn Continuing Education Credits!
This presentation is approved for 1.5 AIA LU/HSW credits and 1.5 AIBC core units. Certificates may also be used for self-reported continuing education requirements for many other organizations such as OAA and RCI.


---
Other Details:
To receive a certificate or have AIA or AIBC credits submitted, please register and login as an individual.
Live webcasts are time and date specific. If you miss the live event, there will be no refunds. However, a recording of the event will be made available to participants for a limited period. Please see the FAQs for more information.
You will receive email instructions to login to the webcast for this event; please ensure that you provide a current email address.
Live feed will start a little before the presentation start time of 5:45pm EDT and will end at approximately 7:15pm EDT.
What are LAB Events?
Learning About Building Science (LAB) Events are monthly training and networking opportunities hosted by Building Science Laboratories. They are interactive, informative, casual events for architects, engineers, and anyone interested in building science. 
More Information:
RDH Building Science Laboratories
167 Lexington Court, Unit 6
Waterloo, Ontario, Canada, N2J 4R9
Phone: (519) 342.4731
live@buildingsciencelabs.com
subscribe to the LAB Events newsletter
Organizer
Building Science Laboratories, a division of RDH Building Science Inc., is committed to expanding building science knowledge through research, education, and collaboration among building science professionals. By promoting sound principles established through research, while working with on-the-ground industry partners, we aim to have a lasting impact on the quality and energy efficiency of the built environment.