Live Webcast: WUFI Roadmap Part II: Ventilation and Radiation Roadblocks

Tuesday, 17 November 2015 from 5:45 PM to 7:15 PM (EST)
Event Details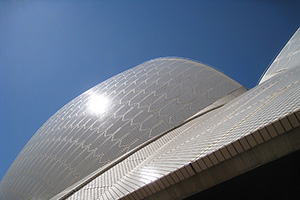 Building on key points from "A WUFI Roadmap", Chris Schumacher will share further insights with WUFI users. This time we will find our way through several more challenging advanced topics. First, by popular request, Chris will take a detailed look at how to estimate ventilation rates. This topic is of particular interest to North American designers and hygrothermal analysts who routinely deal with ventilated air spaces to promote drainage and drying commercial and residential wall assemblies. Second, we will explore explicit radiation balance – a WUFI checkbox that people tend to ignore, or else blindly turn on without understanding the assumptions and parameters that drive it. This one checkbox can dramatically change your predicted results, especially for roof assemblies.
For both these topics, Chris will discuss the building science behind the model, and will walk participants through the necessary steps to make their WUFI predictions more accurate and useful. Hint: you want to match observed performance.
 AIA CES Approved!



This presentation is approved for AIA CES credits. Please review the registration options carefully and ensure that you have provided your AIA member number. 
Presenter: Chris Schumacher
Learning Objectives:
To appreciate the importance of using building science principles when using WUFI models.

To use advanced concepts to improve hygrothermal models and design decisions and maximize building moisture performance and durability

To understand air pressure gradients and how to apply them to the estimation of ventilation rates in WUFI, including how to use an hourly ventilation file.

To understand the principles of solar radiation and night-sky cooling and apply them to the implicit radiation balance feature in WUFI
 Other Details:
Approved for 1.5 AIA LU/HSW credits. Certificates may also be used for self-reported continuing education requirements for many other organizations.
Course format is instructor-led distance education (live webcast). Live webcasts are time and date specific. If you miss the live event, there will be no refunds. However, a recording of the event will be made available to participants for a limited period. Please see the

FAQs

for more information.
You can purchase an individual registration or a small-group registration (for up to 4 people to view from the same physical location using one login). If you or members of your group would like certificates or AIA credits, please select a "+ConEd" option. Discounted rates for larger groups (20+) are also available.
You will receive email instructions to login to the webcast for this event; please ensure that you provide a current email address.
Live feed will start a little bit before the presentation start time of 5:45 and will end at approximately 7:15.
Note: This webcast is also taking place as an in-person event. If you want to register for the webcast, you are on the right page. If you are local and want to attend in person, please go to the local event page. 
What are LAB Events?
Learning About Building Science (LAB) Events are monthly training and networking opportunities hosted by Building Science Laboratories. They are interactive, hands-on, casual events for architects, engineers, and anyone interested in building science. 
More Information:
Building Science Laboratories
167 Lexington Court, Unit 6
Waterloo, Ontario, Canada, N2J 4R9
Phone: (519) 342.4731
live@buildingsciencelabs.com
subscribe to the LAB Events newsletter
Organizer
Building Science Laboratories, a division of RDH Building Science Inc., is committed to expanding building science knowledge through research, education, and collaboration among building science professionals. By promoting sound principles established through research, while working with on-the-ground industry partners, we aim to have a lasting impact on the quality and energy efficiency of the built environment.