Description

Live2Lead is a half-day, leader development experience designed to equip you with new perspectives, practical tools and key takeaways. Learn from these world-class leadership experts, be prepared to implement a new action plan, and start leading with renewed passion, commitment. Live2Lead is held live in Atlanta, GA and simulcast to more than 300 countries and 40,000 people around the world.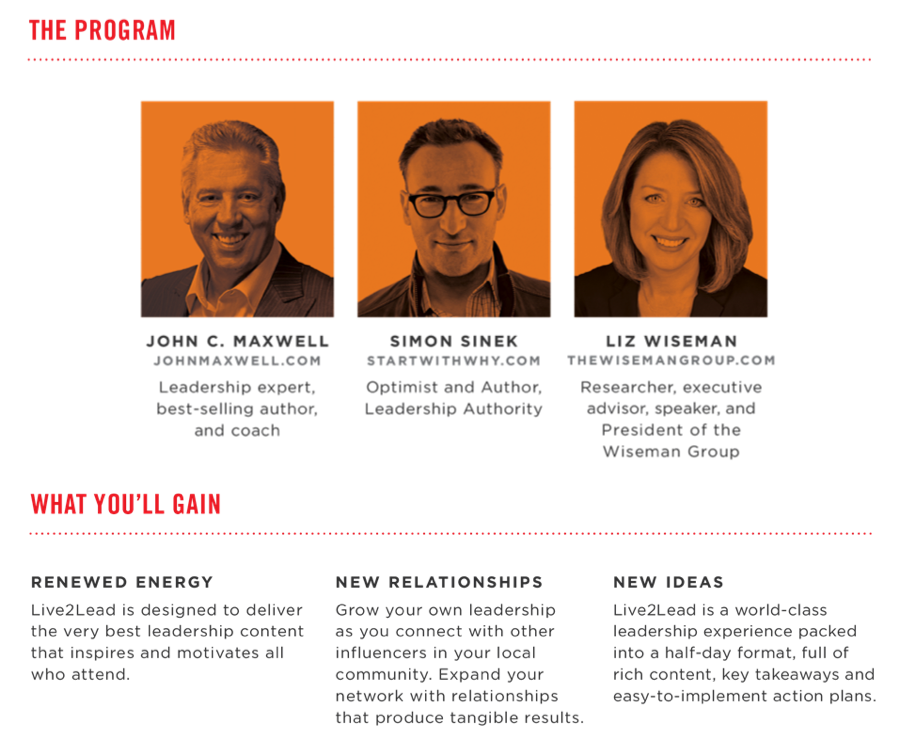 Take a minute to view some highlights from last year's event and find out about the phenomenal speaker line up for this year.
Registration begins at 12:00 PM and the event is from 1:00 PM to 5:00 PM
Group pricing is available for 10 or more tickets purchased from the same organization. Contact Cindy Comeau at cindy@c3leadership.ca for details.
Organizer of Live2Lead: Greater Moncton
Leaders Grow Leaders…it's our responsibility…and my mission.
We operate at that powerful intersection where influencers in business, community, cultural diversity, and education connect - to create exponential career advancement.
C3 Leadership activates our rich community of deeply networked leaders to astutely connect emerging leaders, seasoned professionals, and talented newcomers by designing opportunities and professional learning experiences, which inspire excellence, confidence, inclusivity, belonging, and community, with the goal of elevating purpose-driven leaders to drive 21st century change.