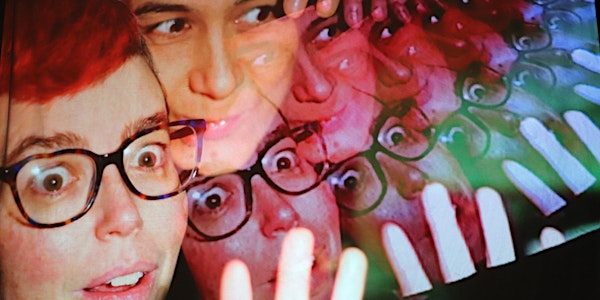 LIVEStreaming Workshop: Inspiration & Tech with Mind of a Snail
Join Mind of a Snail in partnership with artsUNITE for a 3 hour workshop on designing new online interactive work, from concept to tech.
About this event
We love theatre because it's about LIVEness - experiencing a moment in a room together. So how do we translate that feeling of connection to an online format? We want to get you excited about the possibilities! We will share our approach to designing new online interactive work, from concept to tech. We want you to leave this workshop with lots of inspiration and ideas, and the tools to start moving forward to make your own online performances, presentations, or interactive live streams.
Mind of a Snail is a shadow puppetry duo from Vancouver BC, on the unceded territories of the Musqueam, Squamish and Tsleil-waututh Nations. Since 2003, Chloé Ziner and Jessica Gabriel have been developing a multilayered style of visual storytelling using overhead projectors as their main light source, and have been recently integrating live video and interactive live-streaming into their tool kit. Their performances play at the intersection of puppetry, visual arts, clowning & music. Their original shows "Caws & Effect", "Curious Contagious" & "Multiple Organism" have won multiple awards for innovation and excellence at theatre festivals across North America.
Support Mind of Snail here!