Living An Engaged & Healthy Life with Dr. Joti Samra and Andrew Herfst
Description
CMHA invites you to join Dr. Joti Samra, R.Psych, and her associate Andrew Herfst, MA, RCC, as they lead an exciting 2-part presentation on mindfulness, and how to enhance your psychological health and wellness. Keep reading for full biographies of our presenters, and detailed descriptions of their talks.
---
Enhancing Your Psychological Health & Wellness, Dr. Joti Samra, R.Psych
Dr. Samra will discuss ways that we can enhance our ability to be psychologically healthy, well and resilient. She will address and break down the concepts of stress: what it is, how it impacts us physiologically and emotionally, and how we can approach stress in a way that strengths our ability to thrive. She will provide evidence-based strategies that individuals can use to effectively identify and manage their stress from a cognitive, behavioural and emotional standpoint.
Just Breathe: Mindfulness Skills for an Engaged Life, Andrew Herfst, MA, RCC
You have probably heard that "mindfulness is good for you," but did you know you know that you don't have to be relaxed and happy to practice it? Join Clinical Counsellor and Registered Yoga Instructor Andrew Herfst for a down-to-earth introduction to the mental skillset we call "mindfulness." We will debunk some of the common mindfulness myths, and look at the facts around how mindfulness can help lower anxiety and depression, and foster a sense of well-being. Through awareness exercises, we will share some simple practices can be used anytime and anywhere to help you cope when life gets stressful.
You will walk away knowing what mindfulness is and how it helps, some practical mindfulness skills to use day to day, and how mindfulness can contribute to living an engaged, healthy life.
---
About Our Presenters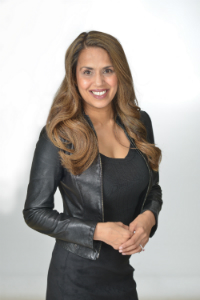 Dr. Joti Samra, R.Psych.
Clinical Psychologist; Research, Media & Workplace Consultant www.drjotisamra.com
Dr. Samra is a national thought leader on issues relating to mental health. She is Program Lead for the online Centre for Psychological Health Sciences at the University of Fredericton and a member of the Global Expert Panel for WellteQ. She is an innovator in the area of psychological health and safety in the workplace, and has been the lead on a number of pivotal national workplace projects that have contributed to policy change in Canada. She was a founding member of the Technical Committee that developed Canada's National Standard for Psychological Health & Safety in the Workplace (CSA Z1003/BNQ9700) – the first Standard of its kind in the world.

A dynamic and engaging speaker, Dr. Samra presents her work extensively at the invitation of public and private sector organizations, and is regularly called upon by provincial and national print, radio and TV media to comment on issues relating to human behaviour. She has received a number of awards and accolades for her clinical and research work, including being a recipient of the Canadian Psychological Association's New Researcher Award (2002) and the British Columbia Psychological Association's Advancement of the Profession of Psychology Award (2011).

Dr. Samra offers psychological therapy services via telehealth (remote videoconference), as well as at her office located at: Mainland Medical Clinic, 1061 Hamilton Street, Vancouver, BC.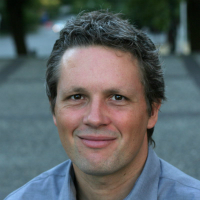 Andrew Herfst, MA, RCC
Clinical Counsellor & Workplace Consultant
Andrew Herfst is a Registered Clinical Counsellor (RCC) with the BC Association of Clinical Counsellors and a Canadian Certified Counsellor (CCC) with the Canadian Counselling and Psychotherapy Association. His clinical focus includes trauma, grief / loss, and stress management, as well as relationships, career, and personal development. He has training in trauma counselling, Dialectical Behaviour Therapy (DBT), Cognitive Behavioural Therapy (CBT), and group psychotherapy. Andrew also has a professional background in historical and litigation research in the area of genocide and transgenerational trauma.
Andrew has a decade of experience using mindfulness, meditation, and movement to cope with anxiety and depression, raise mood, and enhance self-awareness. His graduate research investigated the skill of being mindfully detached from difficult experiences in a healthy way. He is a Registered Yoga Teacher (RYT-200) with training in trauma-informed yoga. Andrew's core values as a therapist are exemplified in his efforts to support and collaborate with clients as they heal, gather strength, and discover solutions. His hope is to empower clients to find peace, renewal, and balance in their lives.

Andrew has been a Counselling Associate & Workplace Consultant with Dr. Joti Samra, R.Psych. & Associates since 2017. He offers counselling via telehealth (remote videoconference), as well as at two offices: Mainland Medical Clinic, 1061 Hamilton Street, Vancouver, BC; and, Suite 708 - 1155 West Pender Street, Vancouver BC.