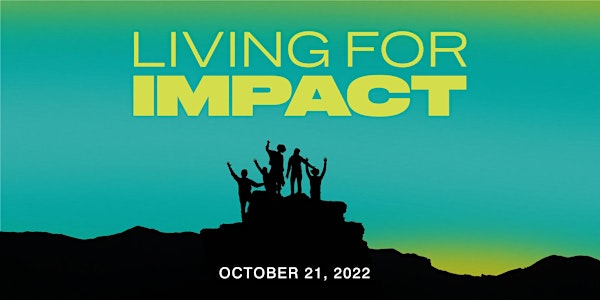 Living for Impact 2022 Heart for Asia Youth Celebration
We all want to make our lives count, but how? Come with friends and learn how people like you are making a difference on mission with Jesus.
When and where
Location
Vancouver Chinese Baptist Church 7474 Culloden Street Vancouver, BC V5X 4K2 Canada
About this event
Jesus said that whoever believes in him will do even greater things than he did.
How can that be? When we join his amazing work of changing lives and changing the the world! Join Living for Impact and discover how you can become part of God's good news, ultimate impact story.
What's happening at this Heart for Asia Event?
Music, worship and celebration with PacLife Worship!
Stories of service, God's call, and love for the people of East Asia
Asian Games - culture, fun, and opportunities to be involved
Living with impact - why Jesus' love makes all the difference in the world
Who should attend Living for Impact?
High school students
University and college students
Young people in the workplace
Church and student ministry groups
Youth and student leaders
Others interested in youth and mission – the young at heart!
In consideration of one another, masks are recommended.
Brought to you by OMF Canada
OMF International is a global fellowship of Christians with a heart for East Asia, serving the church and sharing the good news of Jesus Christ in all its fullness | www.omf.ca
In partnership with
Mission Central catalyzes churches to become a missionary people and each person to become a mature disciple of Jesus | missioncentral.ca
Host church Vancouver Chinese Baptist Church is passionate about forming genuine followers of Jesus Christ who seek to live out God's will in all areas of life | vcbc.ca
Check out these other Heart for Asia events