Living from Presence - Holland Landing

Sunday, 30 July 2017 from 9:30 AM to 5:00 PM (EDT)
Event Details
LIVING FROM PRESENCE
A one day Self-inquiry workshop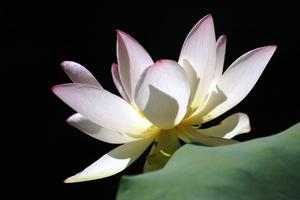 Sometimes you might feel that you are not really in your life. You can have a hard time letting go of the past or you worry about the future.
Yet there are times when you have experienced the deep contentment of just being in the now, without any concerns or fear. There is a sense of self-acceptance and a peaceful relaxation into the moment. External cares are gone and there is just you being you.
If you would like to learn to live more centered in these times attend this event.
Through an experiential process of self-acknowledgement and "practicing presence" you will leave this one day workshop:
More in touch with your inner wholeness, energy and aliveness.

Being seen, heard and understood for who you really are and "standing" stronger in your presence

Clearer about what others are not understanding about you and how you can have them receive you

Noticing more often when you are stuck in the past or future and how to be in the "now"

More capable to connect on a "soul" level with others without losing yourself

Aware of how your mind traps your creativity and vitality and the life-path to awaken to your true self.

More embodied, self-accepting and at ease.


 
***limit 16 people***
Hi. This is me Russell Scott. I am one of the new gen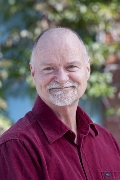 eration of "no dogma teachers" and   the author of the acclaimed book: "Awakening the Guru in You". I'm a former radio talk   show host for A2Zen Radio and I've led over 200 retreats internationally for the past 30 years. Many years ago I left the corporate world as a successful enrollment director for a national scholarship foundation to work as a counselor in a treatment centre in Northern Ontario and then moved on to own the Ecology Retreat Centre near Orangeville where I pioneered programs in green building, sustainable living and spiritual awakening. As an "Awakening Mentor" I've helped 1000's of people in my one-to-one and group programs break through past limitations so that they can walk in the beauty, honesty and magnificence of who they really are. I have to say that my greatest joy in life is watching people fall off their seats in fits of laughter when they realize their true nature.
When & Where

Darlene's Holland Landing Home Studio
6 Rosebank Blvd
Holland Landing, ON
Canada

Sunday, 30 July 2017 from 9:30 AM to 5:00 PM (EDT)
Add to my calendar