Living from Presence with Brenda McMorrow and Russell Scott

Sunday, 22 October 2017 from 9:15 AM to 5:00 PM (EDT)
Event Details
LIVING FROM PRESENCE
A one day experiential workshop
with self-inquiry exercises, meditation and call and response singing.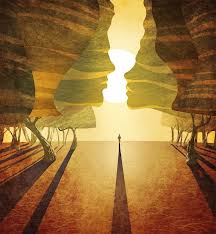 Do you sometimes feel that you are not really in your life?
Maybe you have a hard time letting go of the past or worry about the future?
Yet there are times when you have experienced the deep contentment of just being in the now, without any concerns or fear.
If you would like to learn to live more centered in these times, attend this one day introductory workshop.
Through an experiential process of self-acknowledgement and "practicing presence" you will leave the workshop:
More in touch with your inner wholeness, energy and aliveness.
Being seen, heard and understood for who you really are and "standing" stronger in your presence
Noticing more often when you are stuck in the past or future and how to be in the peace and calmness of the "now"
More capable to connect on a "soul" level with others.

Aware of how your mind traps your creativity and vitality and the life-path to awaken to your true self.

More "at home" in your body, self-accepting and at ease.
The first 10 enrollments will receive a free down loadable copy of Russell's book: Awakening the Guru in You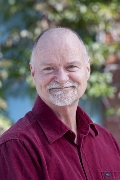 Workshop leaders:
Russell Scott is the author of the critically acclaimed book: "Awakening the Guru in You" and one of the new generation of "no dogma spiritual leaders" who has lead 100's of retreats over the last 35 years. He is the former owner of the Ecology Retreat Centre near Orangeville where he pioneered programs in green building, sustainable living and spiritual awakening.  He gets great joy from seeing people fall off their chairs in fits of laughter when they awaken to who they actually are. www.awakentheguruinyou.com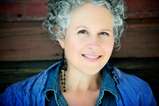 Brenda McMorrow is known for her unique and warmly embracing style of mantra music, in which she blends elements of acoustic folk, world rhythms and ancient Indian chants with a sweetly introspective singer-songwriter's sensibility. Yoga Journal describes Brenda as having "a knack for expressing the deepest realizations in the sparsest lyrics". As spiritual teacher Ram Dass has said: "Brenda has a gift", and her music has been touching people's hearts worldwide. With 4 celebrated devotional chant albums, Brenda is a featured artist on the White Swan Records roster, a Colorado label well known for it's high-profile yoga-inspired artists like Deva Premal. Brenda has been invited to festivals and events across North and South America, Europe and Asia as part of her most recent tour schedule.


FOR MORE INFORMATION E-MAIL: be@awakentheguruinyou.com
OR CALL: 519-829-4149
When & Where

Eramosa-Eden Retreat Centre
8178 Indian Trail
Rockwood, ON N0B 2K0
Canada

Sunday, 22 October 2017 from 9:15 AM to 5:00 PM (EDT)
Add to my calendar