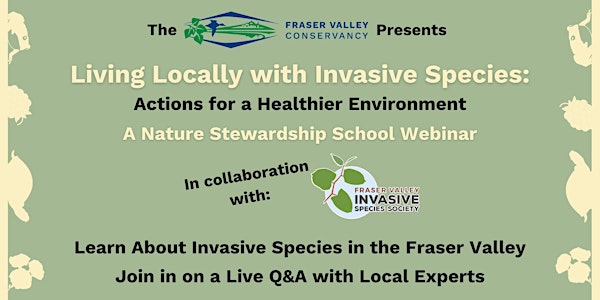 Living Locally with Invasive Species: Actions for a Healthier Environment
The Nature Stewardship School is hosting another online workshop to teach all about invasive species in the Fraser Valley.
By Fraser Valley Conservancy
When and where
Date and time
Wed, Oct 27, 2021 6:30 PM - 8:00 PM PDT
About this event
This online workshop will cover the following:
What Makes Something an Invasive Species in the Fraser Valley.
Tips for Controlling Local Invasive Plants.
Problems with Invasive Animals.
What You Can do to Help Create a Healthy Environment.
Participation is free! Suitable for the whole family.