Living on the Edge - Poverty Simulation - Kelowna
Description
United Way CSO and the UBC Okanagan Student Union present: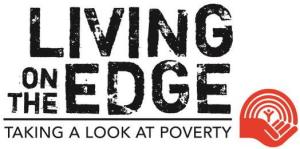 This Poverty Simulation is a unique and powerful experience which challenges perceptions, changes perspectives and strengthens understanding and empathy.
Participants experience a full range of encounters, obstacles and challenges, while trained volunteers populate the simulation as business owners, teachers, police officers, agency workers, service providers and government employees.
The simulation replicates a month in the life of a family living in poverty. The ultimate mission of each of these families is to provide food, shelter and other basic needs with a limited income.
We invite you to take a bold step: walk a mile in the shoes of someone living in poverty.