About this Event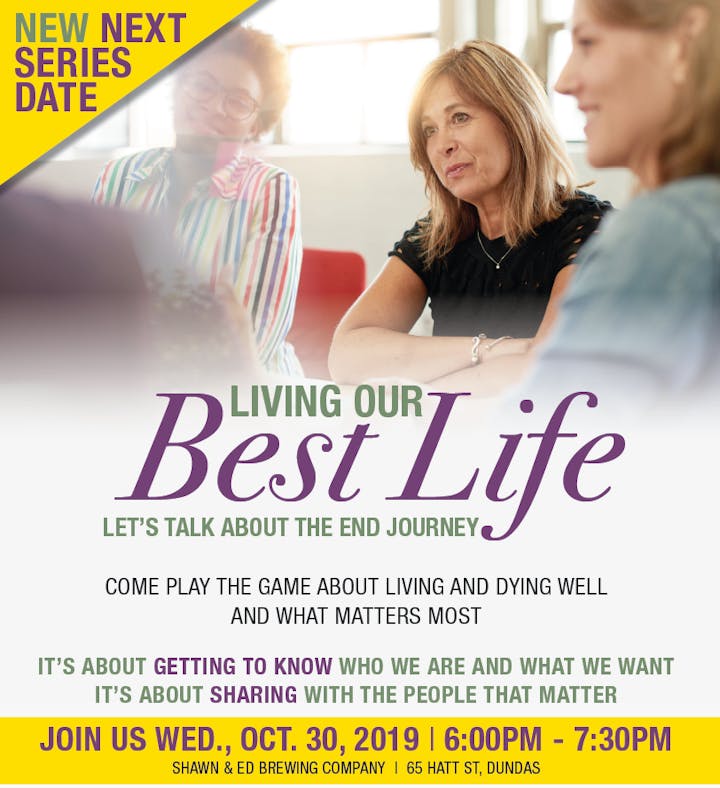 What activities make you lose track of time?What music do you want to be listening to on your last day alive?Do you know who would make decisions for you if you couldn't make them for yourself? Does that person know?What three non-medical facts should your doctor know about you?
Bring your friends, family or colleagues to Shawn & Ed Brewing Company next Wednesday October 30th 6 - 7:30pm and start a conversation that will keep you talking.
REGISTER FOR FREE HERE https://oct30talk-about-the-end-journey.eventbrite.caComing to this will be the best no cost gift you can give to your loved ones. Living well includes talking about your care needs at end of life and the ways you can support your family once you are gone.