Description
Exploring the Role of the Adult in High Quality Outdoor Environments for Children
Join us for an exciting day with our Aussie friend Niki who will help us as educators:
Explore our many different roles as advocates for children.

Identify what children need for their learning and development and how we can best support them through mentorship and guiding, realising there is a fine line between interaction and interference.

Learn about the stages of play, the way young children explore their world as scientists through Heuristic and Schematic Play and understand how to provide appropriate resources for children in this process.

Discuss being risk-aware and not risk-averse in our roles, as children seek to challenge themselves to further develop their capabilities and understand their limitations. Believing that children are truly capable and competent as learners, Nikki will help us explore our role in assessing the many risks encountered by children, especially in natural environments. Educators will also explore their role in dynamically assessing both benefits and risks of any given situation.

Explore how and why documentation honours childhood development, shows how their work is valued and provides opportunities for children to reflect and deepen their own learning. Both the role of the teacher and child in this documentation process will be discussed.
---
Presenter:

Niki Buchan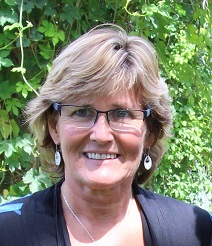 Niki Buchan is an International Educational Consultant with Natural Learning Early Childhood Consultancy. She has a biomedical background, is originally from South Africa, lived in Scotland for many years and has been calling Australia home since 2011. She has a great love for the outdoors and has been working with both adults and young children in very consultative, naturalistic environments both indoors and outdoors for more than 35 years.
She works internationally as a conference keynote speaker, nature pedagogue, nature kindergarten facilitator, naturalistic playground advisor, international study visit facilitator, mentor, author as well as delivering a large range of professional learning opportunities on all aspects of early childhood care and education. She has been invited to speak in Australia, New Zealand, England, Scotland, Wales, Ireland, South Korea, Iceland, US and Canada and has also written many articles for publications internationally.
Niki is a strong advocate for children's right to a high quality childhood, including having regular access to nature, play and having their voices heard. She is considered a leading voice in promoting Nature-based pedagogy and is the author of "Children in Wild Nature" for Australia and "A Practical Approach to Nature- Based Practice" for the UK. Her new books on bringing adventure back into children's play and STEM are due to be published in 2018. She is an adventurer, risk taker, keen photographer, is seldom seen without a camera in her hand and is usually surrounded by children!
We are requesting that each school/childcare facility register a maximum of 3 participents. Please send an email request to TheDirt@discoverycc.com if you would like to send more people and we will try our best to accomadate.

---
Registration cost includes lunch, snacks, coffee and tea.
If you have any dietary restrictions please email TheDirt@discoverycc.com at least 2 weeks prior to let us know.
---
FAQs
Is it ok if the name on my ticket or registration doesn't match the person who attends?
Please register the name of the person attending so we can make certificates for the workshop. If you need to change the name after registering please email TheDirt@discoverycc.com with the changes. Thanks
---