Join Jason Watkin to learn about Living the Mindful Life: The Gut, Brain, Stress & Immune Connection
About this event
Mindfulness is a concept as old as the eastern traditions of the ancients. Yet it has never been more important than it is now as we discover new connections between stress, immunity, and the gut-brain connection. The way we process the world around us not only depends upon our stress response, it shapes that very response.
That's the path that PURICA Co-Founder, CEO and Chief Formulator Jason Watkin takes us on this dynamic virtual webinar session, Living the Mindful Life. Jason goes beyond the clear relationship between stress and the immune response. He explores the lifestyle adjustments that we can make to help mitigate stress and brings to light the powerful support that we can benefit from through natural supplementation.
Living the Mindful Life centers on the expansive role played by the gastrointestinal tract. Jason will educate on supplements such as Lion's Mane, PURICA Immune 7 and PURICA Complete 36. Jason also brings clarity to the ways we can manage inflammation – including on the strength of anti-inflammatories such as PURICA Curcumin with 30% BDMC. He will demonstrate how these anti-inflammatories can make a positive difference in quality of life.
_____________________________________________________________________
Presenter: Jason Watkin
Jason is a passionate speaker trained in pathophysiology, pharmacology, nutrition and Traditional Chinese Medicine. What makes for a gripping presentation style is that he has also completed formal studies and meditative yogic practices in the Indo-Tibetan Tradition. His intent is to share modern and ancient wisdom to get at the root of what makes us unwell, and how to recover full wellbeing.
_____________________________________________________________________
Disclaimer:
The views and opinions expressed by the presenter do not necessarily represent those of Choices Markets and its employees. Choices Markets is not responsible for and does not verify the accuracy of any of the information presented. The information presented does not constitute medical or other professional advice and is for education purposes only.
As this is a free event, we unable to guarantee a spot in the event. Please join the event early to ensure you have a spot. Thank you!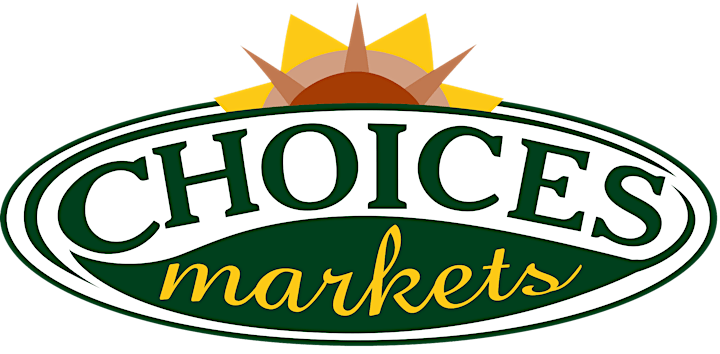 Organizer of Living the Mindful Life: The Gut, Brain, Stress & Immune Connection