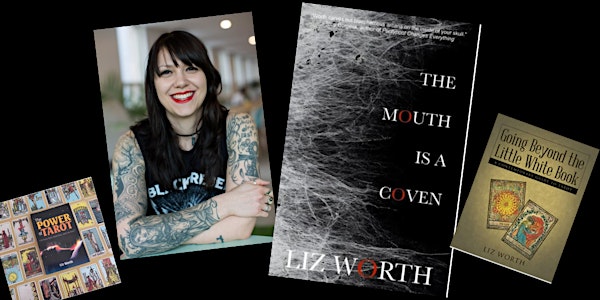 Liz Worth: Meet The Author & Intention Setting Ritual
Meet The Author & Intention Ritual: Liz Worth
When and where
Location
Obskurah Bazaar & TAoTaT's The Mystic Tearoom 116 Ottawa St North Hamilton, ON L8H 3Z1 Canada
About this event
Meet Canadian Author, Poet, Tarot teacher and all round cool person, Liz Worth, as she celebrates the release of her Gothic Vampire Novel, The Mouth is a Coven.
"Haunting, creepy...a beautifully crafted entry into modern gothic literature."
- Sèphera Girón, Witch Upon a Star series
Liz will do a short reading from her novel, then, exlusively for us, she will guide an Intention setting ritual: Building Your Own Legacy.
From Liz: Intention setting ceremony: Create your own legacy
"One of the things that fascinates us most about vampires is their immortality.
What would you do if you could live forever?
Even though we aren't able to physically live on eternally, we can extend our presence here on earth through the legacies we leave behind.
Join us in a personal, powerful intention setting ceremony to set the intentions for the type of legacy you'd like to leave behind. Whether it's through your creativity, family, work, presence, or other aspects of your day-to-day life, this ritual will help you clarify the ways in which you'd like your impact to live on".
**We will have a limited stock of The Mouth is a Coven as well as Liz' two Tarot Books, Going Beyond the Little White Book & The Power of Tarot for purchase and signing.**