About this Event
This workshop will go through basic conditioning and entries into and out of the hoop, as well as beginning to familiarize with the movement of the freestanding base and pole. Short combinations including entry, trick or pose and exit will be taught. Cool down and stretch targeting worked areas at the end.
Pre reqs: basic inversion, able to do a chin up. Ages 14+
Check out the Intermediate Workshop: https://www.eventbrite.ca/e/lollipop-lyra-series-fly-me-to-the-moon-intermediate-lollipop-lyra-tickets-66284277057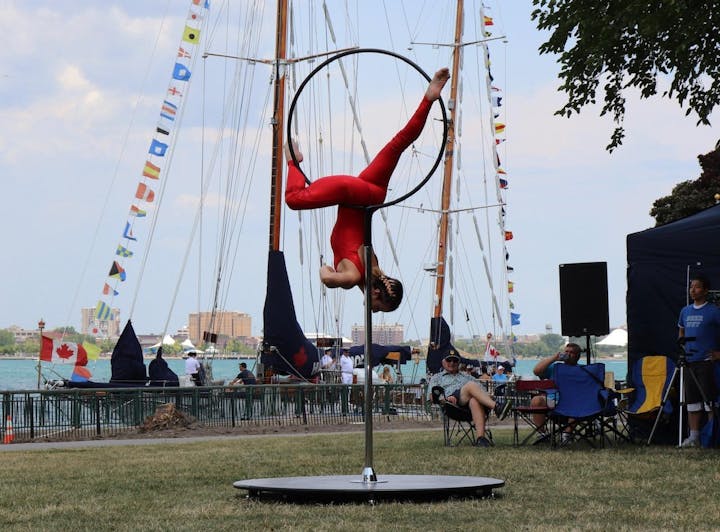 The lollipop Lyra is a captivating performance piece and even more thrilling to learn and explore as a (new or experienced) circus enthusiast!
Come out and sharpen your skills with basic entries into and out of the hoop itself, and then further developing new skills unique to the lollipop.
Two workshops will be held, one focusing on the basics and conditioning, and the second for more intermediate skills that set this apparatus apart and will have you working through your full range.
Our very own Elixia from Vertika Pole Fitness will be instructing has been performing and exploring lollipop for over 2 years and is completely smitten. Join her August 17th for her workshops at the Windsor Circus School!