LONDON DAY OUT AT STORYBOOK GARDENS

Tuesday, 15 August 2017 from 10:00 AM to 5:00 PM (EDT)
Event Details
LONDON DAY OUT AT
STORYBOOK GARDENS

Tuesday August 15, 2017
10:00 am - 5:00 pm

Families with ASD ** are invited to enjoy Storybook Gardens for the Day
Special event - Captain Corbin! The Captain perform a great tropical show with pirate music, many surprises, and amazing piratey magic - pirate and mermaids of all ages will have a great time. Show times :  11:30 am and 1:00 pm    www.captaincorbin.com
Come out and enjoy the rides, slides and zoo animals, bring your swimsuits and towels since there will be access to the splash pad.
Admission to the park for families with ASD ** is paid by Autism Ontario Potential Programme
** Please note immediate family only (max 5)
Extended family and friends are welcome to purchase tickets at the venue ticket office
Families are welcome to bring their own picnic lunch
Autism Ontario is not responsible or liable for any injury that may occur during this event.
NOTE: 
Your safety is important to us.  Please make sure that each member of your family is aware of the rules, regulations, and guidelines of the venue and adheres to them.  As a condition of use of the area and other facilities, all registrants assume all risk of personal injury, death or property loss resulting from any cause whatsoever including but not limited to: the risks, dangers and hazards of all other recreational activities.
Please note: The atmosphere at this event is noisy, active and the lighting can be very difficult for some individuals to tolerate.  Parents are responsible to determine if this is a suitable environment for their child
Note: The Potential Programme is happy to announce that we will be providing this Social Learning Opportunity complimentary.

Due to allergies and sensitivities, please refrain from wearing perfume, cologne, aftershave, or scented products such as hairspray or lotion.
Marti Lussier, SW Community Events Coordinator
226-787-0333 or marti@autismontario.com
JOURNÉE DE SORTIE DE LONDON
AUX JARDINS STORYBOOK
Le mardi 15 août 2017
De 10 h à 17 h
Les familles d'enfants et de jeunes ayant reçu un diagnostic de TSA**sont invitées à venir passer une belle journée aux jardins Storybook.
 Activité spéciale – Spectacle du capitaine Corbin! Sur une musique de style « pirate », le capitaine nous offrira un spectacle enlevant, de nombreuses surprises et des tours de magie! Le pirate et les sirènes de tous âges s'amuseront ferme! Heures des spectacles : 11 h 30 et 13 h. Pour information : www.captaincorbin.com
Vous aurez aussi accès aux manèges, aux glissades d'eau et aux animaux du zoo. Apportez vos costumes de bain et vos serviettes, car vous pourrez aussi vous amuser dans l'aire des jeux d'eau.
Pour les familles d'enfants et de jeunes ayant reçu un diagnostic deTSA**, les frais d'admission seront payés par le programme Potentiel, d'Autisme Ontario.
 ** Famille immédiate seulement (maximum de 5 personnes)
 Les amis et les membres de la famille élargie sont invités à se procurer des billets sur place, à la billetterie du parc.
 Apportez votre pique-nique!
Marti Lussier, Coordonnatrice des événements communautaire
226-787-0333 ou marti@autismontario.com
Vous désirez parler à quelqu'un en français? 416-246-9592, poste 239 ou rpcprovincial@autismontario.com
When & Where

Storybook Gardens
1958 Storybook Lane
London, ON
Canada

Tuesday, 15 August 2017 from 10:00 AM to 5:00 PM (EDT)
Add to my calendar
Organizer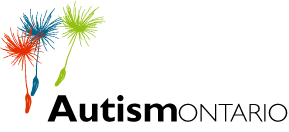 Autism Ontario's South West Region includes:
-Windsor Essex (and surrounding areas)
-Chatham (and surrounding areas)

-Sarnia Lambton (and surrounding areas)

-London Middlesex (and surrounding areas)
-Huron Perth (Goderich-Clinton, Stratford and surrounding areas)
-Grey Bruce (OwenSound - Kincardine and surrounding areas)
Marti Lussier
Potential Programme Community Event Coordinator - SW Region
Autism Ontario
(226) 787-0333
marti@autismontario.com
FAQ
1.) Do I need to print out ticket or email confirmations to attend this event?
No, no need to print anything.  When you arrive at the event, you will have to check in at the registration desk.  You will be asked for your name and how many people are attending with you.  That's all.

2.) Do I need to bring proof of diagnosis?
No, not needed.  Again, just check in at the reg desk and enjoy the event.

3.) Is there a cost to attend this event?
Most of our events are free, as the cost is covered by Autism Ontario's Potential Programme, in partnership with Ontario Ministry of Children & Youth Services and the local Autism Ontario Chapter.  If there is a cost, you will see it on the registration page when you select how many ticket you need.

4.) Do I need to be a member of Autism Ontario to register and participate?
No.  While membership does provide other great oppourtunities, all Potential Programme events from Autism Ontario are open to all families with children under 18 with ASD who reside in Ontario.