LONDON HOLIDAY PARTY and SKATE with SANTA 2017

Sunday, 10 December 2017 from 2:00 PM to 5:00 PM (EST)
Event Details
LONDON HOLIDAY PARTY
and SKATE with SANTA 2017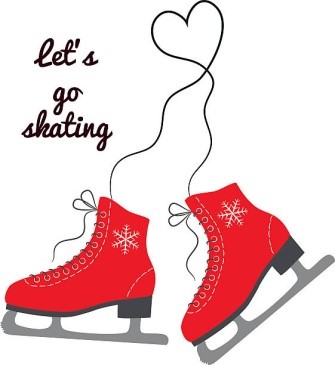 Sunday December 10, 2017
 2:00 pm – 5:00 pm
Earl Nichols Arena

799 Homeview Rd, London, (Southdale Rd E and Wharncliffe Rd S
London, Ont 
2-5 pm Earl Nichols Arena-community room for Holiday Events,
Skating with Santa is 4:15 - 5:05 pm
Cost:                $2/person, signup is required for this event. There is no additional cost for skate loans.
Maximum 6 persons registered per family
(immediate family members only) 
No additional cost for skate loans, but need to be requested at time of signup for event.
 (Skates are hockey skates not toe pick figure skates)
Come and start the holiday season with us, and socialize with other families in the London community.  This is an event for individuals with autism and their families to celebrate the holiday experience in a safe and supportive environment.  Activities will include pictures with Santa, holiday craft, cookie decorating, magician and lunch buffet. In addition to the party London Chapter has arranged and rented private ice pad time for attendees of our event to have the opportunity to skate with Santa. 
For optional skating with Santa we will have available a limited number of skates for loan available, skates must be requested at event sign up.  (Skates compliments of George Bray Sports Association). Regular shoe size is required. Skates will be at the arena and be assigned by family name. We have a limited number of loan rentals; we ask that families only ask for skates if they intend to try skating and only three loans per family to ensure that we give the maximum amount of families the opportunity to skate.
Only persons wearing skate are allowed on the ice.  Families are permitted to bring their own skates if they have them.  Families are responsible and required to provide their own CSA approved helmets (bike helmets acceptable) if they intend to be on the ice.
SKATE RENTALS
Skate rentals require normal shoe size, in kids, women or men's sizes (parents are not to estimate skate sizing).  Skates will be at arena with family names on them. There will be no trying on and choosing sizes at arena thus no guarantee that skates will fit perfectly.
Sizing Examples when placing skate rental requests:. Size 4 boys, size 5 girls, size 6 women's, size 12 men's, we have a limited number skates and sizes available. (the chapter has asked for this restriction to allow the maximum families the option of getting skate rentals.) 
Please note: The atmosphere at this event may be very difficult for some individuals to tolerate.  Parents are responsible to determine if this is a suitable environment for their child
 PARENTS ARE REQUIRED TO STAY ON SITE AND ARE RESPONSIBLE AT ALL TIMES FOR THEIR CHILDREN
Due to allergies and sensitivities, please refrain from wearing perfume, cologne, aftershave, or scented products such as hairspray or lotion.
Marti Lussier, SW Community Events Coordinator
226-787-0333 or marti@autismontario.com
FÊTE DE NOËL 2017 et SÉANCE DE PATINAGE AVEC LE PÈRE NOËL À LONDON
  Le dimanche 10 décembre 2017
  De 14 h à 17 h
Aréna Earl Nichols


799, chemin Homeview, London, (chemin Southdale Est et chemin Wharncliffe Sud)
London, ON
La Fête de Noël aura lieu de 14 h à 17 h dans la salle communautaire de l'aréna Earl Nichols. La séance de patinage avec le Père Noël commencera à 16 h 15 pour se terminer à 17 h 05
Coût : 2 $ par personne. Inscription obligatoire. Aucuns frais supplémentaires pour la location des patins. 
Maximum de 6 personnes par famille
(Membres de la famille immédiate seulement)
Il n'y a pas de frais supplémentaires pour la location des patins, mais la demande de location doit être faite lors de l'inscription à cette activité.
 (Les patins en location sont des patins de hockey, pas des patins de patinage artistique avec pointes à l'avant)
Venez commencer la saison des Fêtes avec nous et rencontrer d'autres familles de la communauté de London. Cette activité s'adresse aux personnes qui ont reçu un diagnostic d'autisme ainsi qu'à leurs familles respectives. Elle se déroule dans un environnement sécurisant et chaleureux. Les activités prévues comprennent la prise de photos avec le Père Noël, une séance de bricolage du temps des Fêtes, la décoration de biscuits, un spectacle de magie et un repas buffet. En plus de ces activités, la section locale de London a réservé une période de patinage afin que les participants aient l'occasion de patiner avec le Père Noël.
Pour la séance optionnelle de patinage avec le Père Noël, nous disposerons d'un nombre limité de patins à louer. La demande de patins doit être présentée lors de l'inscription à cette activité. (Le coût de location des patins est défrayé gracieusement par l'Association sportive deGeorge Bray). Des grandeurs régulières de chaussures doivent être indiquées. Les patins seront disponibles à l'aréna et distribués par nom de famille. Puisque nous disposons d'un nombre limité de patins, nous prions les familles de faire une demande de patins seulement si elles ont l'intention de les utiliser. Pour qu'un nombre maximal de familles aient la possibilité de patiner, la location de patins sera restreinte à trois paires par famille.
Seules les personnes portant des patins auront accès à la glace. Les familles peuvent apporter leurs propres patins. Les familles doivent aussi veiller à ce que toutes les patineuses et tous les patineurs portent un casque protecteur homologué CSA (les casques de vélo sont acceptés) pour accéder à la patinoire.
LOCATION DE PATINS
Pour louer les patins, les parents doivent fournir la grandeur normale des chaussures que portent les enfants, les femmes ou les hommes (éviter d'estimer eux-mêmes la grandeur des patins). Les patins réservés seront dans l'aréna et étiquetés aux noms des familles. Il ne sera pas possible d'essayer et de choisir les patins à l'aréna; nous ne pouvons donc pas garantir que les patins seront parfaitement ajustés aux pieds des patineurs et patineuses.
Exemples de grandeurs à indiquer au moment de la réservation des patins : grandeur 4 pour les garçons, grandeur 5 pour les filles, grandeur 6 pour les femmes, grandeur 12 pour les hommes. Nous disposons d'un nombre restreint de paires de patins de chaque grandeur (cette restriction a été demandée par la section locale afin que le plus grand nombre possible de familles aient la possibilité de louer des patins).

 Pour voir la version française de cette affiche s'il vous plaît regarder pour l'affiche correspondant sur la page principale 
 Marti Lussier, Coordonnatrice des événements communautaire
226-787-0333 ou marti@autismontario.com
Vous désirez parler à quelqu'un en français? 416-246-9592, poste 239 ou rpcprovincial@autismontario.com
When & Where

Earl Nichols Arena
799 Homeview Rd
London, ON
Canada

Sunday, 10 December 2017 from 2:00 PM to 5:00 PM (EST)
Add to my calendar
Organizer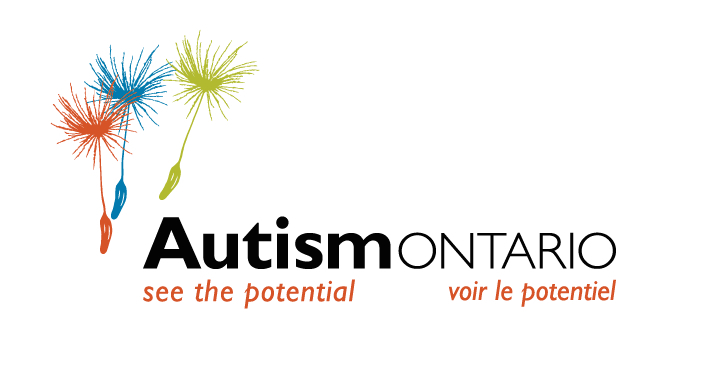 Autism Ontario's South West Region includes:
-Windsor Essex (and surrounding areas)
-Chatham (and surrounding areas)

-Sarnia Lambton (and surrounding areas)

-London Middlesex (and surrounding areas)
-Huron Perth (Goderich-Clinton, Stratford and surrounding areas)
-Grey Bruce (OwenSound - Kincardine and surrounding areas)
La région du Sud-Ouest d'Autisme Ontario comprend les secteurs suivants :
 -Windsor Essex (et ses environs)
-Chatham (et environs)
-Sarnia Lambton (et environs)
-Londres Middlesex (et environs)
-Huron Perth (Goderich-Clinton, Stratford et ses environs)
-Grey Bruce (OwenSound - Kincardine et les régions avoisinantes)
Marti Lussier
Potential Programme Community Event Coordinator - SW Region
Autism Ontario
(226) 787-0333
marti@autismontario.com
Pour parler à quelqu'un en français : Laura@autismontario.com ou 1-800-472-7789, poste 240
Frequently Asked Questions:
1) Do I need to print out ticket or email confirmations to attend this event? For most of our events, there is no need to print anything unless the event specifies otherwise. When you arrive at the event, you will have to check in at the registration desk. You will be asked for your name and how many people are attending with you. That's all.
2) Do I need to bring proof of diagnosis? No, not needed. Again, just check in at the registration desk and enjoy the event.
3) Is there a cost to attend this event? Many of our events are free of charge because the cost is covered by Autism Ontario's Potential Programme, in partnership with Ontario's Ministry of Children & Youth Services. If there is a cost, you will see it on the registration page when you select how many tickets you want.
4) Do I need to be a member of Autism Ontario to register and participate? No. While membership does provide other great benefits, events provided through Autism Ontario's Potential Programme are open to all families of children with ASD, under the age of 18, who reside in Ontario.

Questions fréquemment posées
1) Est-ce que je dois imprimer les confirmations ou billets reçus par courriel pour assister à cette activité? Non, vous n'avez rien à imprimer. À votre arrivée, vous devrez vous présenter au comptoir d'inscription. On vous demandera votre nom et le nombre de personnes qui vous accompagnent. C'est tout!
2) Dois-je apporter une preuve de diagnostic? Non, ce n'est pas nécessaire. Présentez-vous au comptoir d'inscription et profitez de l'activité.
3) Est-ce qu'il y a un coût d'entrée à cette activité? Plusieurs de nos activités sont offertes gratuitement parce que les frais d'inscription sont payés par le programme Potentiel, d'Autisme Ontario, en partenariat avec le ministère des Services à l'enfance et à la jeunesse de l'Ontario. S'il y a des coûts à débourser, cela sera indiqué sur la page d'inscription lorsque vous sélectionnerez le nombre de billets dont vous avez besoin.
4) Est-ce que je dois être membre d'Autisme Ontario pour m'inscrire et participer? Non. Le fait d'être membre vous donne accès à d'autres possibilités très intéressantes, mais les activités proposées dans le cadre du programme Potentiel, d'Autisme Ontario, sont ouvertes à toutes les familles d'enfants de moins de 18 ans ayant un TSA, qui résident en Ontario.
Pour parler à quelqu'un en anglais :
Marti Lussier
Potential Programme Community Event Coordinator - SW Region
Autism Ontario
(226) 787-0333
marti@autismontario.com