London Jungle Junction

Sunday, 20 August 2017 from 6:00 PM to 7:00 PM (EDT)
Event Details
LONDON JUNGLE JUNCTION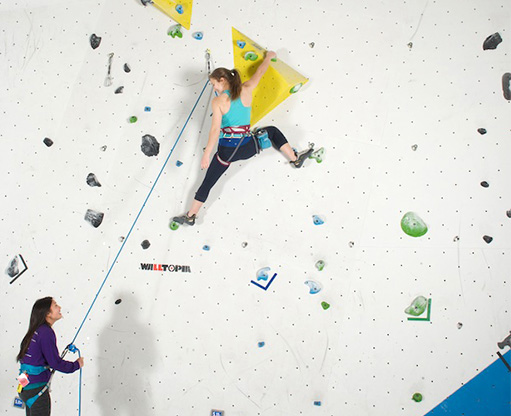 SUNDAY AUGUST 20, 2017
6:00 pm – 7:00 pm
JUNGLE JUNCTION
1030 ELIAS ST, LONDON ON
 PLEASE NOTE: The Potential Programme is happy to announce that we will be providing this Social Learning Opportunity complimentary to immediate family members (mom, dad, siblings) of children with ASD. Extended family and friends can attend for a fee.
A great way to try out the sport and maximize your time doing the best part – the climbing. Our helpful and experienced staff takes care of the safety and equipment elements so you can 'get climbing'. No experience is required and we make sure that your climbing challenges match your abilities. Ideal for everyone, 'Get Climbing' has no age restrictions or experience requirements. 
All of our climbs are graded and colour coded so that you can identify which climbs are right for your abilities. Please note that all climber's will need a signed waiver, and for participants under 18 yrs that waiver must be completed by a parent. Please bring clean, dry, indoor running shoes or climbing shoe rental will be required. Shoes must have covered toes and closed backs. 
 NOTE: PLEASE WEAR APPROPRIATE EXERCISE CLOTHING
 NOTE: 
Your safety is important to us.  Please make sure that each member of your family is aware of the rules, regulations, and guidelines of the venue and adheres to them.  As a condition of use of the event venue area and other facilities, all registrants assume all risk of personal injury, death or property loss resulting from any cause whatsoever including but not limited to: the risks, dangers and hazards of the activity, and all other recreational activities.
NOTE: Supervision of children/youth at this Social Learning Opportunity is the sole responsibility of parents/guardians and caregivers; childcare will not be provided.
PARENTS/CAREGIVERS MUST REMAIN ON SITE
Due to allergies and sensitivities, please refrain from wearing perfume, cologne, aftershave, or scented products such as hairspray or lotion.
Marti Lussier, SW Community Events Coordinator
226-787-033 or marti@autismontario.com
JUNGLE JUNCTION DE LONDON
LE DIMANCHE 20 AOÛT 2017
De 18 h à 19 h
CENTRE D'ESCALADE « JUNGLE JUNCTION »
1030, RUE ELIAS, LONDON ON
 À NOTER : Grâce au programme Potentiel, nous sommes en mesure d'offrir gratuitement cette occasion d'apprentissage social aux membres de la famille immédiate (papa, maman, frères et sœurs) d'enfants TSA. Les membres de la famille élargie et les amis peuvent aussi participer à cette activité, mais à leurs frais.
Une excellente façon de découvrir ce sport et de consacrer le plus de temps possible à la partie la plus amusante – l'escalade! Les membres compétents et serviables du personnel s'occupent de la sécurité et des équipements. Vous n'avez qu'à grimper! Aucune expérience n'est requise et nous veillons à ce que les défis que vous souhaitez relever correspondent à vos habiletés. L'escalade est une discipline accessible à tous, sans égard à l'âge ou à l'expérience
Toutes nos voies d'escalade sont classées par niveau de difficulté à l'aide d'un code de couleurs, ce qui vous permet de repérer celles qui conviennent à vos habiletés. Veuillez noter que tous les grimpeurs devront signer une décharge de responsabilité. Pour les participants de moins de 18 ans, celle-ci devra être signée par un parent. Apportez des espadrilles d'intérieur, propres et sèches. Si vous n'en n'avez pas, vous devrez louer des chaussures d'escalade sur place. Vos souliers doivent être entièrement fermés (en avant ET en arrière).
NOTE : IL EST IMPORTANT DE PORTER DES VÊTEMENTS D'EXERCICE APPROPRIÉS
Pour voir la version française de cette affiche s'il vous plaît regarder pour l'affiche correspondant sur la page principale 
Marti Lussier, Coordonnatrice des événements communautaire
226-787-0333 ou marti@autismontario.com
Vous désirez parler à quelqu'un en français? 416-246-9592, poste 240 ou veronic@autismontario.com
When & Where

Jungle Junction
1030 Elias St N
London, ON
Canada

Sunday, 20 August 2017 from 6:00 PM to 7:00 PM (EDT)
Add to my calendar
Organizer
Autism Ontario - SW Potential Programme
The Southwest region includes: Autism Ontario Windsor - Essex ( and vicinity), Chatham and Sarnia - Lambton -Middlesex -London (and vicinity ), Perth and Huron ( Goderich , Clinton, Stratford and surrounding areas ), and Bruce -Grey (Owen Sound - Kincardine and vicinity).
 
Marti Lussier, Community Events Coordinator
226-787-0333 or marti@autismontario.com
To speak to someone in French?
416-246-9592 ext 239 or rpcprovincial@autismontario.com
 Frequently Asked Questions 
1) Do I need to print tickets or confirmations received by email to attend this event? No, you have nothing to print. Upon your arrival, you must present yourself at the registration desk . You will be asked your name and the number of people accompanying you. That's it!
2) Do I need proof of diagnosis? No, it is not necessary. Introduce yourself to the registry office and enjoy the activity .
3) Is there an entry in the cost of the activity? Almost all activities are free , because the fees are paid by the potential program , Autism Ontario , in partnership with the Department of Services for Children and Youth . If there are costs to pay, this will be indicated on the registration page when you select the number of tickets you need.

4) Do I need to be a member of Autism Ontario to register and participate? No. Being a member gives you access to other interesting possibilities, but the activities proposed under the Potential Programme are open to all families with children under 18 living with ASD in Ontario