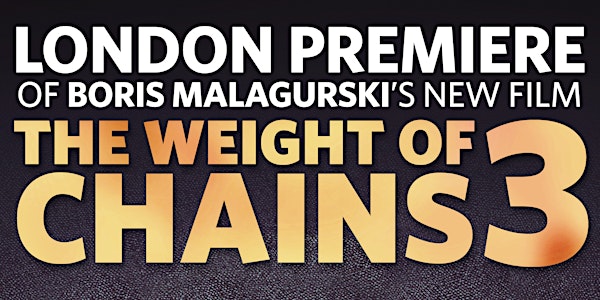 LONDON PREMIERE | WEIGHT OF CHAINS 3 | BORIS MALAGURSKI
When and where
Location
London SERBIAN ORTHODOX CHURCH SAINT SAVA 5567 Wonderland Road South London, ON N6P 1N5 Canada
Description
LONDON PREMIERE | WEIGHT OF CHAINS 3 | BORIS MALAGURSKI
Boris Malagurski is coming to Serbian Community Centre in London, ON on Wednesday, Oct. 9th, 2019 as a part of the North American film tour of his new movie 'The Weight of Chains 3'. The movie will be followed by an interactive session with the filmmaker. Everyone is welcome to attend and participate in discussion.
Free popcorn and refreshments will be provided.
ABOUT THE MOVIE:
The third installment of Serbian Canadian film director Boris Malagurski's controversial feature documentary trilogy explaining how the military-industrial complex, big business and political interest groups endanger peoples' health and very existence, zeroing in on the example of Serbia and other countries around the world such as Cuba, Chile, Italy and Bolivia. Through the analysis of crimes against the environment, genetic modification of food and the urgent issue of climate change, the film will expose the system we live in and present inspirational stories that will make you rise up and take action.
LINKS:
Website: https://weightofchains.ca/3/
YouTube trailer: https://www.youtube.com/watch?v=YZFRRTCfJt8
Instragram story: https://www.instagram.com/stories/highlights/17951539123083684/