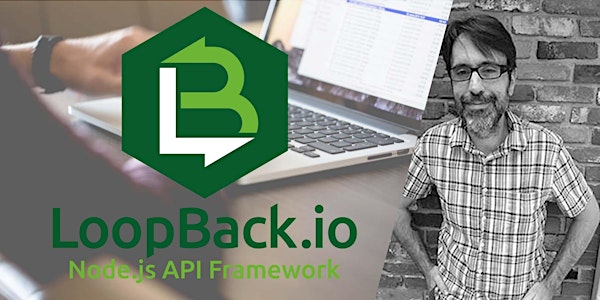 LoopBackJS Webinar with Raymond Camden
Description
Wonder why so many people are building APIs with Loopback?
On March 31st, Raymond Camden,
StrongLoop

evang

e

list

, will be LIVE to help us discover how this very popular highly extensible, open-source Node.js framework is becoming the standard for creating APIs and connecting them with backend data

. If you're a fan or develop in Node.js then you most definitely do not want to miss out.

Tune in LIVE March 31st, 17:00 / 5:00pm CET to watch Raymond tell us about how LoopBack can quickly create dynamic end-to-end REST APIs, connect devices and browsers to data and services. As well as use Android, iOS, and AngularJS SDKs to easily create client apps.
LoopBack is an active contributor to Node.js
Rapidly Building your APIs with LoopBack and StrongLoop
In this presentation, StrongLoop evangelist Raymond Camden will introduce the LoopBack framework.
LoopBack makes it easy to rapidly build REST APIs for your server. StrongLoop further enhances LoopBack by adding a web-based front end and performance, monitoring, and deployment tools on top. Ray will demonstrate how to create a LoopBack application, design an API, and then use it in a mobile application.
_____________________________________________________________





Register now to learn how to use and work with LoopBack. We will send you a link via email to watch the webinar LIVE and you'll have a chance to ask Rob your questions in real time.
See you soon,
BeMyApp