Description
Hello LOPN Members!
Join us on Tuesday, July 18, 2017 from from 5-8 pm for our summer social as we celebrate Canada's 150th Birthday and support a local business Forked River Brewery! http://forkedriverbrewing.com/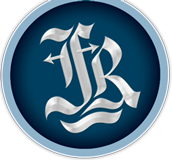 There is only going to be room for 50 members to attend!
Register and let's have a fun social evening as we will tour the brewery and enjoy delicious food and beer! (NOTE: Beer is NOT provided, members will have to purchase on their own).
We will also celebrate Canada's 150th Birthday with a birthday cake!
#LOPN #localgroup #ldnont #summer #social

We are looking for three sponsors for this event!
Please email me at deb@debcrowe.com for information!
Proceeds from the event will be given to Race Against Ruptures event which is being held in June. See link below to participate or make a donation!
http://canada.bafound.org/site/TR?fr_id=1070&pg=entry