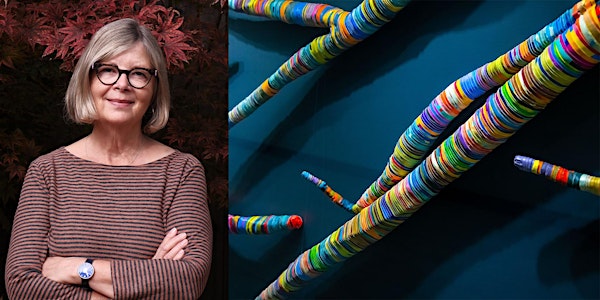 Lori Victor - Artist talk *Second time slot added!
Lori Victor - Artist talk *Second time slot added!
When and where
Location
City Hall Art Gallery 110 Laurier Avenue West Ottawa, ON K1P 1J1 Canada
About this event
Artist talk
Friday, October 29, 1:30 to 2:15 pm
Location: City Hall Art Gallery, Ottawa City Hall
Free admission. Presented in English. Registration required.
Event protocol:
• Proof of full vaccination against COVID-19 AND proof of identification is required to enter events such as openings and tours
• Access is limited to the Laurier Avenue entrance
• All COVID-related protocols remain in place, such as capacity limits, masking, physical distancing, and reservations for exhibition tours
Please check the latest Ottawa Public Health safety guidelines prior to your visit.
Held in conjunction with the exhibition Roots, which continues at Corridor 45|75 until November 7 inclusively.
Corridor 45|75, O-Train Line 1 Rideau Station
//
Causerie avec l'artiste
Le vendredi 29 octobre, de 13 h 30 à 14 h 15
Lieu : Galerie d'art de l'hôtel de ville, hôtel de ville d'Ottawa
Entrée libre. Présentée en anglais. Inscription préalable obligatoire.
Protocole d'événement :
Il est nécessaire de présenter une preuve complète de la vaccination contre la COVID-19 ET une pièce d'identité pour accéder aux événements tenus dans les galeries tel que les vernissages et les visites guidées.
Accès limité par l'entrée de l'avenue Laurier seulement.
Tous les protocoles relatifs à la COVID-19 demeurent en place, y compris les limites de capacité, le port du masque, la distanciation physique et les réservations pour des visites guidées d'expositions.
Avant votre visite, veuillez consulter les toutes dernières lignes directrices en matière de sécurité émises par Santé publique Ottawa.
Présentée parallèlement à l'exposition Roots (Racines), qui se poursuit au Corridor 45|75 jusqu'au 7 novembre inclusivement.
Corridor 45|75, Station Rideau, Ligne 1 de l'O-Train