Description
Tired of the same boring game controllers?
Join Digifest and the Cyborg Art Collective for a two-day workshop to explore how a new controller can generate distinct user experiences.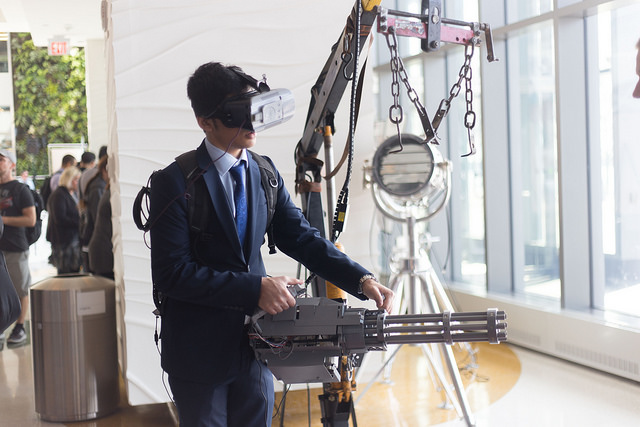 This hands-on workshop will have participants creating unique yet functional game controllers that will be showcased at a VR installation at Toronto Digifest 2019 . Learn new electronics skills, receive mentorship from the Cyborg Art Collective, a team of multi-disciplinary artists from the Netherlands, and learn about the artistic process and philosophies they use in their work.
Participants will receive a complimentary pass to Digifest to exhibit their group's project at the festival on April 25 - 27, 2019.
The workshop will be held at George Brown College.
No technical skills are required to attend, however applicants will be screened based on their professional background and skill level in order to create a diverse, multi-disciplinary group.
Must be 18 or older to participate.
---
Digifest is a 3 day design & tech festival, as well as a startup event, organized annually by the Digital Media and Gaming Incubator at George Brown College. Thought leaders, entrepreneurs, students and creatives from all industries come together for three days to share compelling digital content and discuss the future of design & technology.
This year's theme, Creative Growth, explores how we can use unique connections at the intersections of design and technology to grow as educators, entrepreneurs and designers.