Lost & Found: Your Creative Journey - 2021 BIAYR Programming Series
Online two-part workshop using creative expression to explore grief, resiliency, and self-compassion
About this event
The Brain Injury Association of York Region is please to present a TWO-part workshop, Lost & Found: Your Creative Journey from Grief to Resiliency & Self-Compassion.
Hosted by Salima Andany, Expressive Arts Facilitator, Clinical Social Worker & founder of Paint It Out! Therapeutic art
--
Hello Fellow Travellers,
We are travellers embarking, not from a physical location on this trip, but from our homes online, and the only materials we really need are to be present, our hearts, and minds!
--
The following are a list of optional materials that you can gather for this two-part workshop. Please know that you do not need any of these items to participate in this workshop, but if you would like to explore with a variety of mediums, the following is a list of items to gather that you might have in your home...
So, let's be really creative and use home ingredients as watercolour paint:
1. Tea bags (Orange Pekoe or English Breakfast for yellowish-browns and Green Tea for green)
2. Coffee grains or instant coffee
3. Spices: turmeric, black pepper, cayenne pepper, any coloured crystals
4. For the paint palette, a plastic or porcelain plate
5. 2 glasses or mugs (for water)
6. Paint brushes
**Ingredient Instructions: When you dilute the teas, coffee, and the spices in small amounts with water, you can paint with them just like watercolour paints! If the colour is too dark, add a bit more water. Now that's creative and exciting!**
--
**We have 12 workshop kits (including all of the items above) free-of-charge for the first 12 participants to register for this workshop. We will announce a pick-up date for the kits to be picked up from a centralized location.**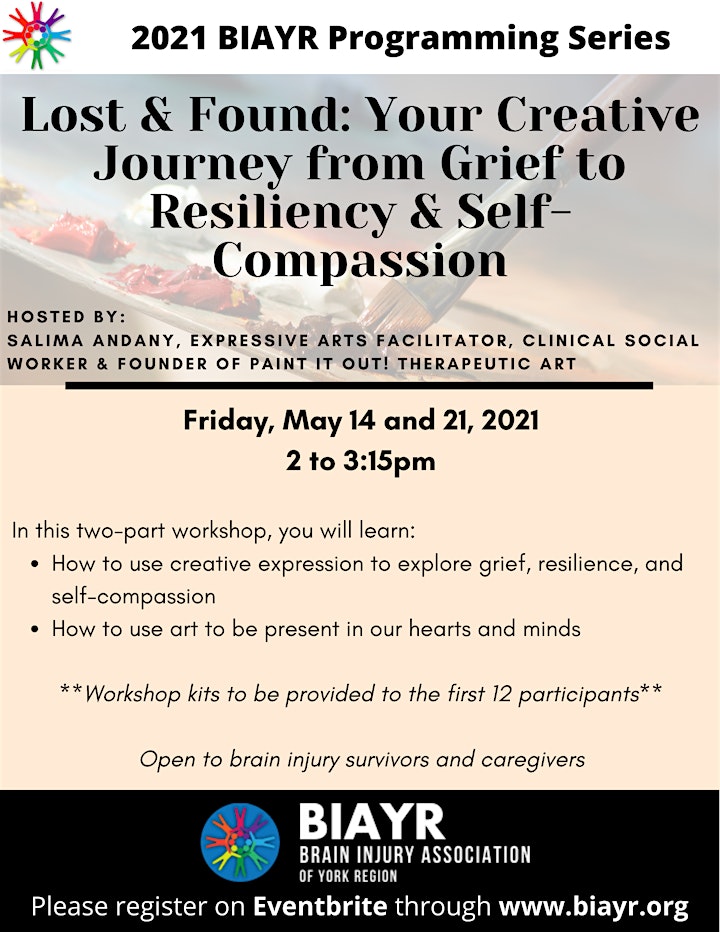 About Salima Andamy:
Salima Andamy is an Expressive Arts Facilitator, Clinical Social Worker & founder of the therapeutic art group, Paint It Out! Drawing from her personal experiences of trauma and using art to heal and overcome, Salima approaches exploration from a person-centered approach supporting participants through the journey of self.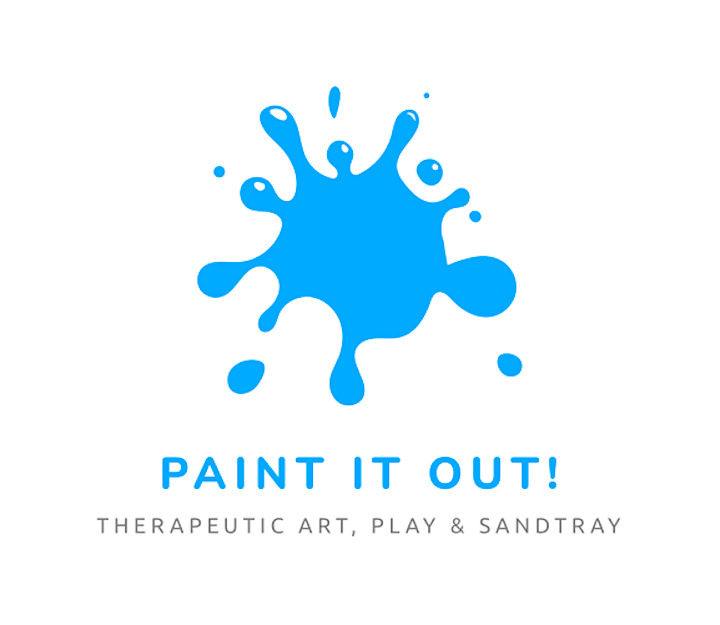 Organizer of Lost & Found: Your Creative Journey - 2021 BIAYR Programming Series