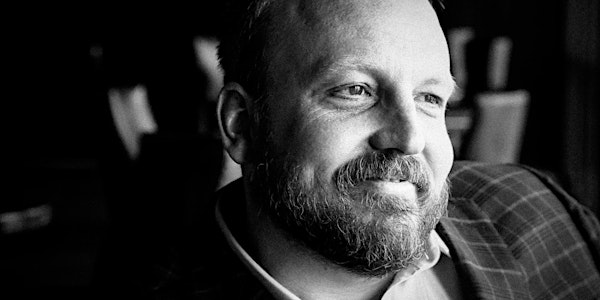 Lougheed College Lectures sponsored by Syncrude hosts Ian Chisholm
Sales Have Ended
Registrations are closed
Thank you for your interest in the Lougheed College Lectures. We look forward to listening, learning, and leading with you.
Celebrating its 7th year, the 2021-22 Lougheed College Lectures are organized around the theme of leadership skills for an altered present.
About this event
Ian Chisholm presents Mentorship in Complex Times as a featured guest of the Lougheed College Lectures.
How is it that the world's most ancient strategy for human development is once again at center stage. Roy Group Founder, Ian Chisholm (UA BSc. '96) has been fascinated by Mentorship for 25 years - and brings some ridiculously strong opinions about the threshold between leadership and Mentorship, what is essential for Mentorship to occur and its role in a world facing wicked problems that no-one knows the answer to. Whether you're a Mentor or Mentee, or not yet engaged in mentorship, attend this presentation to learn how it might become a very powerful 'north star' for your team efforts.
Ian Chisholm, Founder Roy Group, originally hailing from Saskatchewan, Ian Chisholm is a Founding Partner of Roy Group (RoyGroup.net) and a pioneer in the field of executive development. He is a personal resource to CEOs and their teams, where his unique ability on the Roy Group team connects with people and relates ideas through story and concept - engendering deep personal and cultural change.
A former CEO in Europe, Ian guided the challenging operational startup of the award-winning Columba 1400 International Leadership Centre on the Isle of Skye, Scotland. It was on Skye, where Ian co-created 'The Gemini Project' - bringing together executive leaders from the UK's financial sector with street-smart young leaders from tough-socio economic realities. The Gemini Project became a fixture in the leadership development initiatives of Ernst & Young, Halifax - Bank of Scotland, Royal Bank of Scotland and Lloyds TSB. As CEO, Chiz led Sir Tom Hunter's legacy project - rekindling an entrepreneurial mindset across Scotland through the targeted development of school principals. To this day (20 years later), every Head and Deputy Head teacher in Scotland is trained in leadership at the Centre on Skye.
Prior to this adventure on the Isle of Skye, Ian served as the Director of Programs for Operation Enterprise, a division of American Management Association International headquartered in New York City. Here, Ian and his team played an integral role with the United States Postal Service bringing young talent from inner-city USA to experience a regime of formal leadership development.
Ian founded Roy Group in 2004 with his partner in business and life, Anne-Marie Daniel. His greatest fulfillment comes from seeing the impact in communities when honourable people from all walks of life cross the threshold from leadership to Mentorship.
Be informed, challenged, and inspired by local, national, and international leaders from government, business, academica, and the cultural and nonprofit sectors. The Lougheed College Lectures sponsored by Syncrude present exceptional speakers from interdisciplinary backgrounds. They will share their perspectives and insights on the leadership needed to face the complex challenges of the 21st century.
The 2021-22 Lougheed College Lectures are organized around the theme of Leadership Skills for an Altered Present. Engaging key leadership competencies, each of our renowned speakers will offer their unique perspectives on a distinct skill, and reflect on the impact that our pandemic experience has made to our understanding and practice of leadership. Covering mentorship, team-building, good relations, advocating for a point of view, and self-compassion, among others, the lecture series will provoke, equip and inspire audience members with new ideas and approaches with which to make a difference in their lives and communities.
FAQs
How can I contact the organizer with any questions?
Please contact the PLLC General Office by phone at 780.248.1305 or email at pllc@ualberta.ca during regular business hours (8:30 AM - 4:30 PM).
Are the virtual lectures recorded?
Yes. The lecture will be recorded and posted after the event on the PLLC website: uab.ca/lcl.
How do I access the livestream?
An email will be sent to all registrants a couple days before the event containing a link for the livestream.