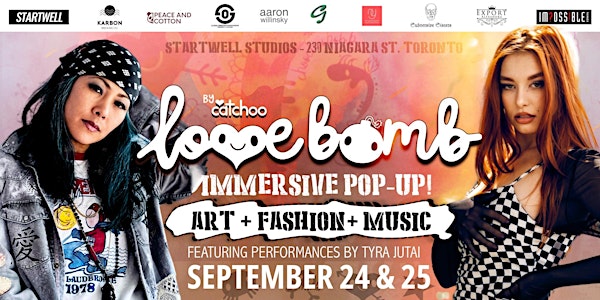 Love Bomb - Pop Up! - Art x Fashion x Music
A whimsical, supercute™, fun and immersive pop-up art exhibit x retail shop x music experience from the vivid imagination of artist Catchoo.
When and where
Location
StartWell Studios - Cyclorama for Film & Photography 230 Niagara Street Toronto, ON M6J 2L4 Canada
About this event
ENLIST NOW! REGISTER ON EVENTBRITE, AND RECEIVE A FREE GIFT FROM THE LOVE BOMB COLLECTION AT THE EVENT!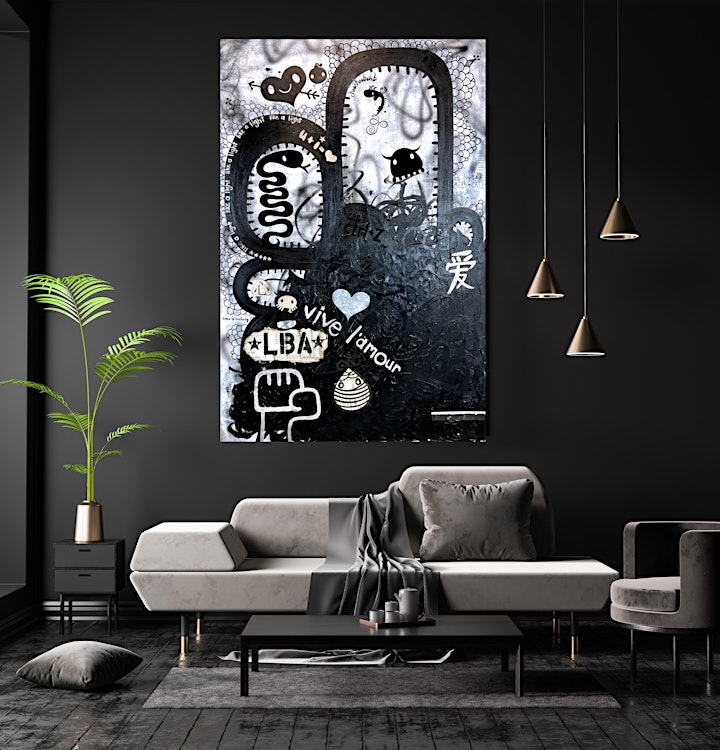 Love Bomb takes the traditional art gallery and pop-up shop experiences and blows them up with a unique blend of art fashion, merchandise, music and immersive entertainment making for an alternative, fun and FREE weekend activity in downtown Toronto.
ART ON CANVAS
REMIXED & UP-CYCLED VINTAGE
MUSICAL GUEST PERFORMANCES
ORIGINAL STREETWEAR COLLECTION
IMMERSIVE DIGITAL EXPERIENCES
100% COTTON BANDANAS
AI ASSISTED IMMERSIVE ENVIRONMENTS
TEMPORARY TATTOOS
SUPERSTICKERS!!
REFRESHMENTS, SNACKS, SWEETS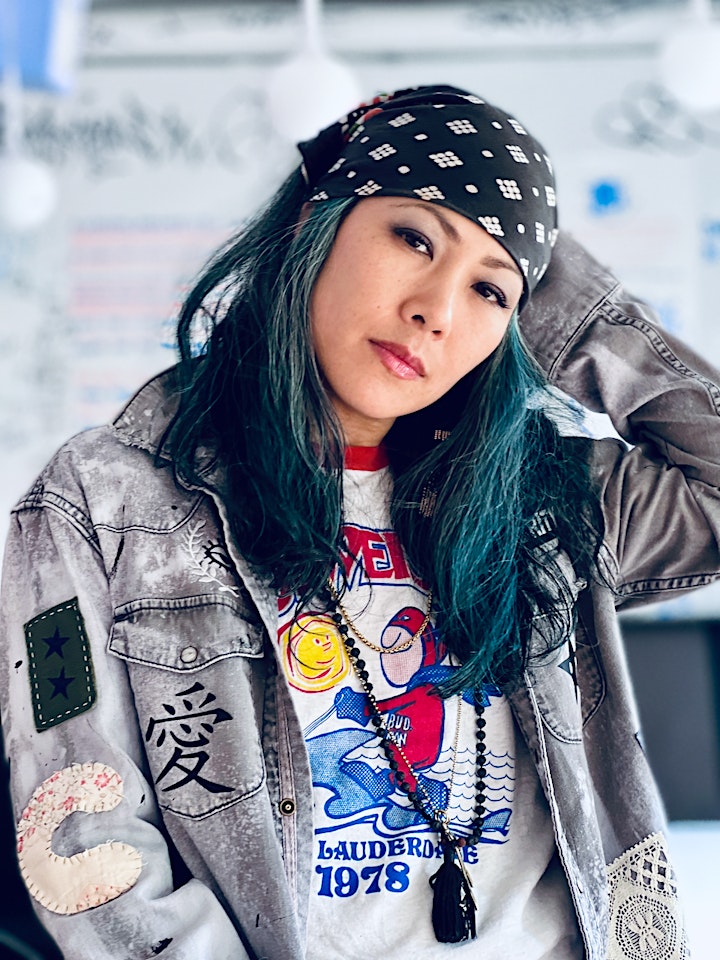 Love Bomb is the debut collection by multi-faceted Asian-Canadian artist, illustrator and designer catchoo!
ART
catchoo's current work draws on influences from contemporary Japanese pop art and kawaii culture, blending it with an expressionistic palette and reinterpreting typically colorful and flat character-driven worlds through a more textured and primal lens. Her way of synthesizing life's many contradictions helps make the Love Bomb an ultimate blend of style, substance and sentiment, pushing back against what we think we know about both the nature of love and the nature of art.
FASHION
The product of extensive curation of vintage clothing and fabrics, each piece is "remixed" using paint, patches, quilting, vinyl transfer and original hi quality printed fabric to create a look that is fresh and new but that retains the character and authenticity of the original.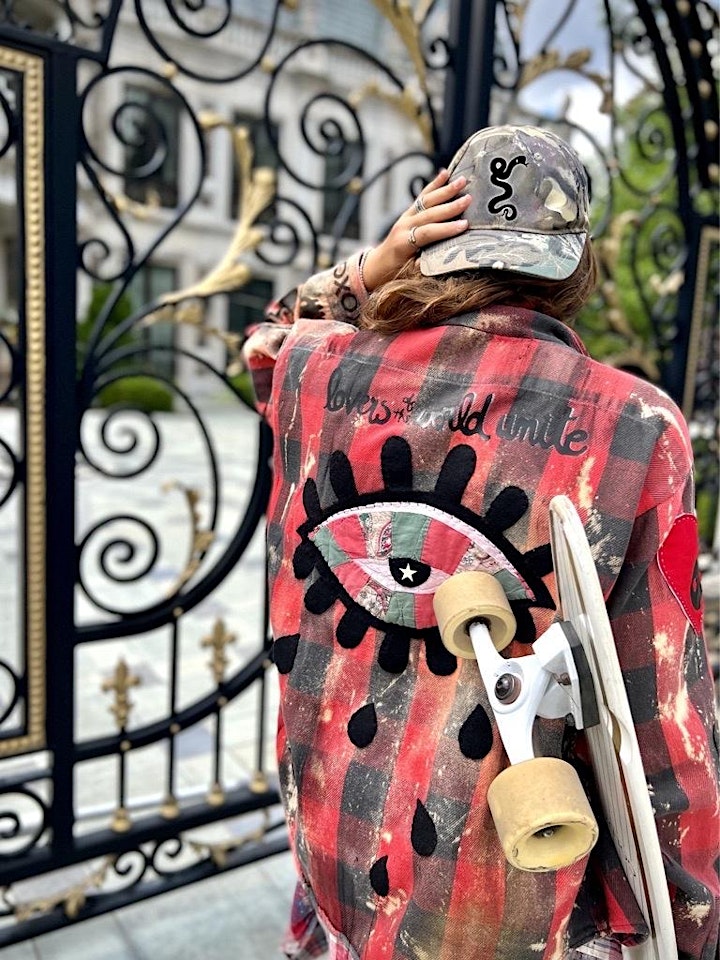 LOVE BOMB STREETWEAR COLLECTION
Designed by catchoo and produced by Peace and Cotton.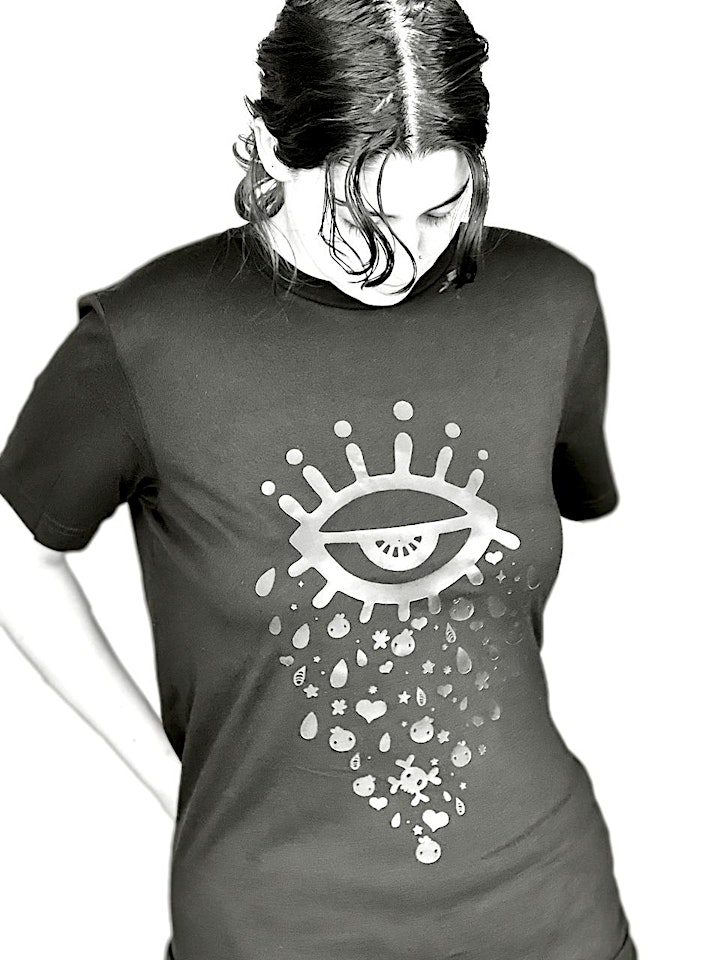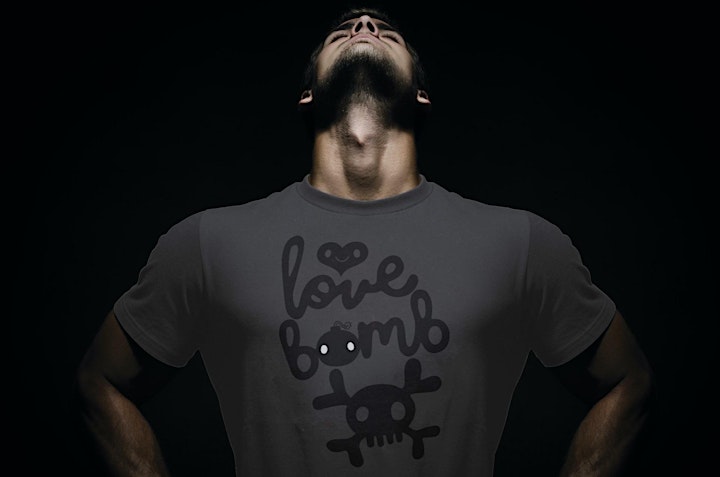 MUSIC
Love Bomb will feature special musical appearances by some of Toronto's most talented emerging artists like Tyra Jutai and freetherevolution. Stay tuned for more announcements!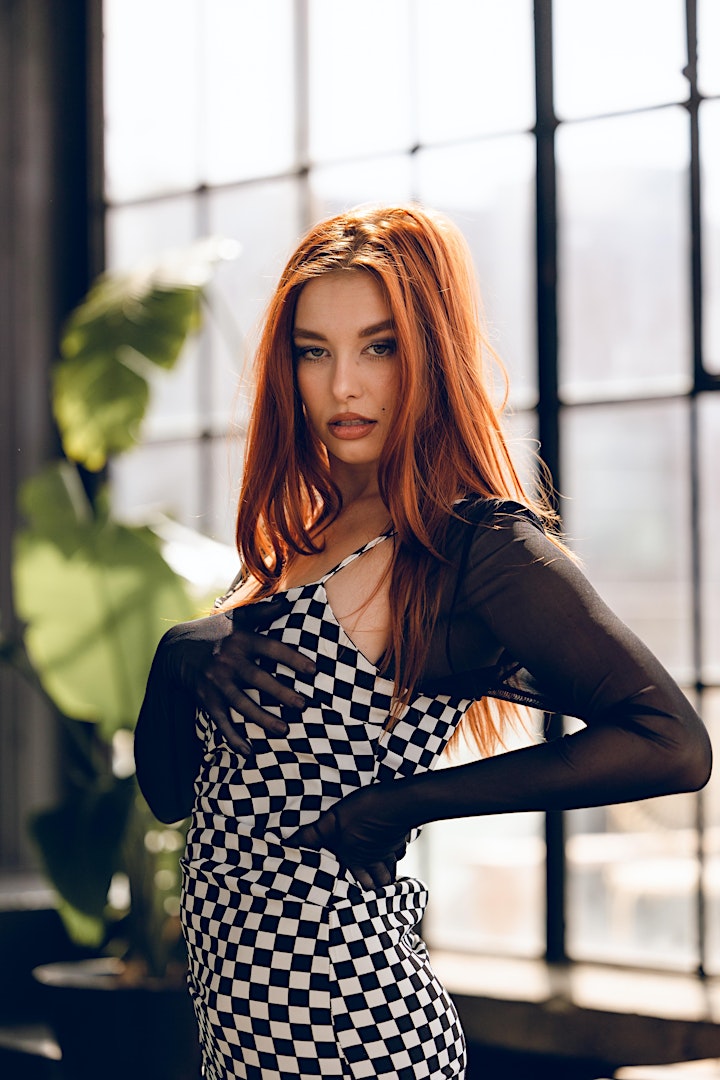 Canadian recording artist, performer and producer
Tyra Jutai is equal parts sophisticated crooner, avant-garde provocateur, and femme fatale. The Toronto based singer creates a compelling sound that is as personal as it is universal. Co-producing music and directing her own videos, she stays in control of her career and artistic vision. Instagram: @tyrajutai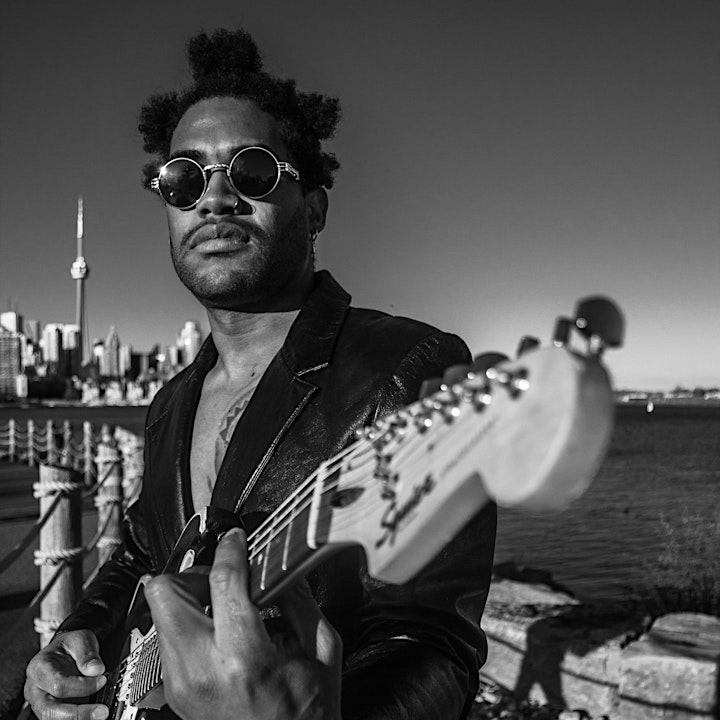 FREETHEREVOLUTION
If there is one word to describe Freetherevolution as an artist it is: Energy.
He commands the stage with powerful vocals inspired by
Marvin Gaye, Bob Marley and James Brown, fused with latin sounds like those of Carlos Santana, Romeo Santos and J Balvin. His ability to intertwine old school with new school, and Spanish with English allow him to create a state of hypnosis, while bringing the focus back to lyrics that inspire life, love and freedom.
His swank and style dare the audience to resist the urge to move.
Freetherevolution has an unmatched ability to connect and transcend deep within the listeners mind, body, and spirit. His vibration is palpable and he has one goal: to make the world feel good.
Instagram: @freetherevolution
TWO DAYS ONLY!
Saturday, September 24
Sunday, September 25
11am to 6pm
StartWell Studios, 230 Niagara St, Toronto.
LET'S GET BOMBED TOGETHER!