Love Energetics - Atwater Library - Kundalini and Its Extraordinary Potential for Transformation

Wednesday, 20 September 2017 from 7:00 PM to 9:00 PM
Event Details
Join Yvon Dube as he demystifies Kundalini – a potent vital lifeforce energy in all of us and a divine gift for our continued evolution. Until recently, this poetically described "Serpent of Light" remained dormant in most people but humanity is entering a period of awakening and the Kundalini phenomenon is at the forefront of this global transformation. Come and discover groundbreaking ways of working with Kundalini and appreciate its interconnectedness with the Heart. Through a lecture and live demonstrations, you will gain a broad perspective on its remarkable therapeutic value, as well as its how it can be used as a safe and fast-track method to developing higher levels of consciousness. No longer reserved for the mystical elite, people from all walks of life are now living their own Kundalini experience. 
Themes include:
The Love Energetics® Method and Its Connection to the Kundalini Phenomenon

Basics Notions about Kundalini

Potential Benefits of an Energetic Awakening

Demos of Kundalini in Action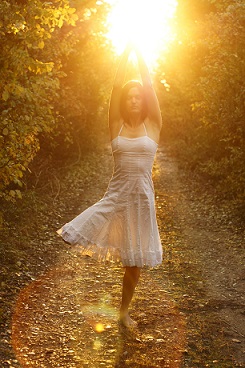 For further information check our website : www.loveenergetics.com
Have questions about Love Energetics - Atwater Library - Kundalini and Its Extraordinary Potential for Transformation?
Contact LOVE ENERGETICS
Save This Event
When & Where

Atwater Library Auditorium
1200 Avenue Atwater
Montreal, Quebec H3Z 1X4
Canada

Wednesday, 20 September 2017 from 7:00 PM to 9:00 PM
Add to my calendar
Organizer
LOVE ENERGETICS
Love Energetics® is an innovative healing approach discovered and refined by Yvon Dubé founder of the Love Energetics® School. This quantum therapy liberates energetic blockages in patients and enhances their capacity for self-healing and expanding consciousness.
Heart energy is at the Heart of this transformational approach, enabling the Love Energetics® practitioner to access a field where incredible healing results are reality. 
Benefits of this therapy include:
- Corrects postural problems without having to perform physical adjustments
- Releases energy blockages
- Helps to relieve or clear away physical and emotional pain
- Reduces stress and heightens a feeling of inner peace
- Frees suppressed emotions
- Helps to release and eliminate toxins stored in the body
- Reinforces and increases the natural healing process
- Releases blockages in the physical, emotional, mental and spiritual realms
Love Energetics - Atwater Library - Kundalini and Its Extraordinary Potential for Transformation