About this Event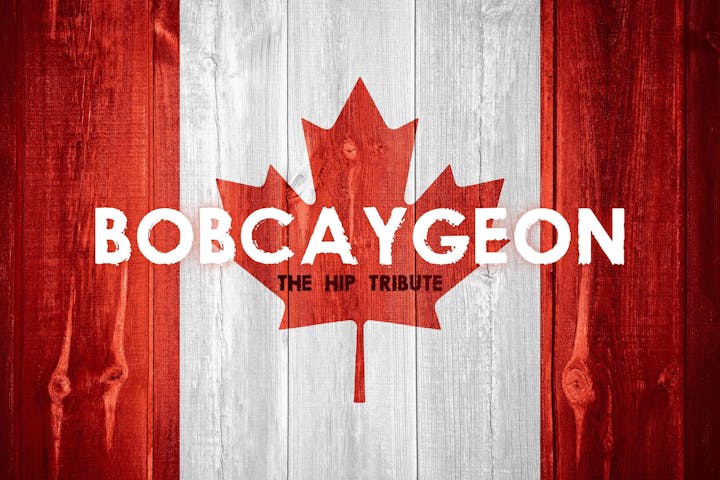 En 1ere partie:
Bobcaygeon est un groupe homage à The Tragically Hip provenant de Moncton, au Nouveau-Brunswick. Les membres comprennent 5 musiciens locaux: Dave LeBlanc (Guitare ), Nick Sakell (Batterie), Byron Simon (Basse), LJ Finn (Guitare) et Paul Wilfred (chant).
Formé en 2013 par Paul et Dave, Bobcaygeon à connu une croissance soutenue et des succès dans de nombreuses parties des provinces maritimes.
Bobcaygeon a travaillé sans relâche pour vous offrir un spectacle qui ressemble vraiment à une chose réelle. Ils vous garderont en haleine avec une performance conçue pour capter l'intérêt de tous les "hip fans". Les plus grands trésors du Canada: The Tragically Hip!
Bobcaygeon - Au Grey Rock Casino le samedi 12 octobre 2019 à compter de 21h00
**âge minimum de 19 ans requis
1st half:
Bobcaygeon is a Tragically Hip Tribute band based in Moncton, NB. Members include 5 local musicians: Dave LeBlanc ( Rythm Guitars), Nick Sakell ( Drums), Byron Simon ( Bass), LJ Finn ( Lead Guitars) and Paul Wilfred ( Vocals).
Formed in 2013, by Paul and Dave, Bobcaygeon has experienced steady growth and success in many parts of the Maritime provinces.
Bobcaygeon has worked tirelessly to bring you a show that looks and sounds like the real thing. They will keep you hanging on the end of your seat with a performance designed to capture the interest of all like-minded Hip fans. Come enjoy songs written by one of Canada's greatest treasures: The Tragically Hip!
Bobcaygeon - Live at the Grey Rock Casino on Saturday October 12th 2019 @ 9PM
**Must be 19 or older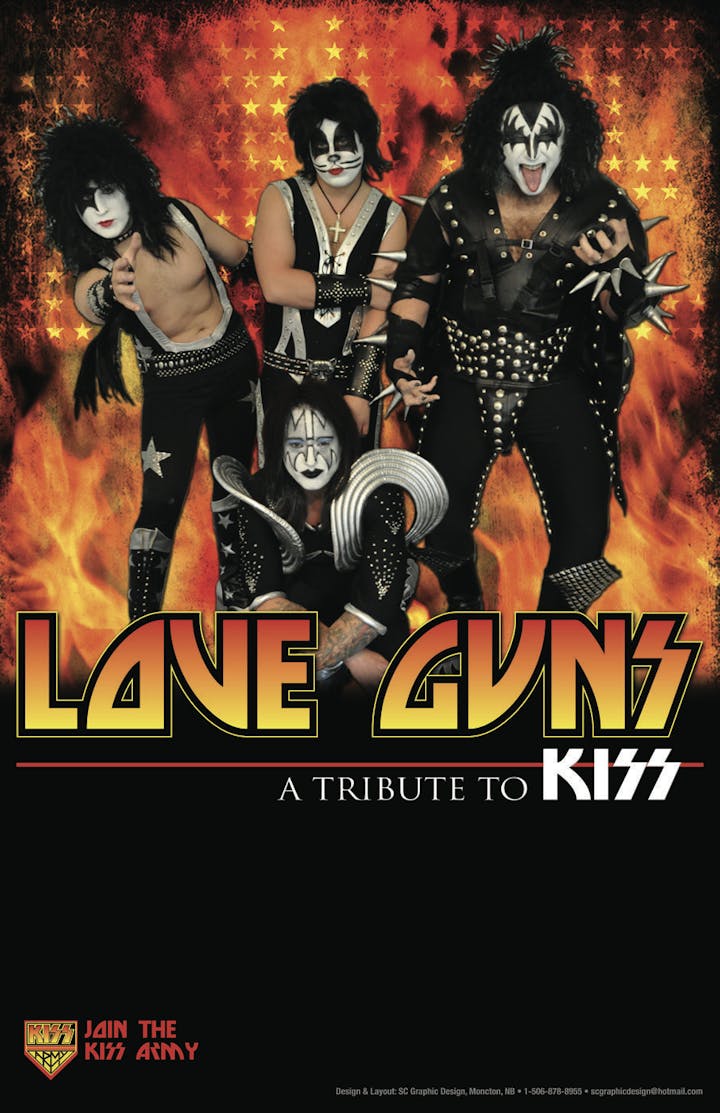 En 2ieme partie
Love Guns rassemble quatre musiciens talentueux originaires de la région de Moncton. Mike Bourgeois et Danny Bourgeois (entre autres, membres de l'orchestre de George Belliveau), Danny Roy (ancien membre du groupe The Divorcees) et Stephen LeBlanc (membre du groupe Tracy Starr et d'An Acoustic Sin) jouent de la musique ensemble depuis leur tendre enfance. Si ces musiciens unissent leurs incroyables talents musicaux pour rendre hommage à KISS, c'est parce qu'il est l'une des raisons pour lesquelles ils jouent aujourd'hui de la musique. La formation a eu l'occasion de se produire sur des scènes ici et là aux Maritimes et ont fait chavirer, chanter et danser des milliers de fanatiques de KISS. Les spectateurs pourront entendre les plus grands succès de ce groupe, de « Rock and Roll All Night » à « I Was Made For Loving You », en passant par « Lick it up » et « Firehouse ». Jamais les fans de KISS auront la chance d'assister à un tel spectacle… les costumes, les lumières, bref, on se croirait véritablement à un concert de ce groupe légendaire.
Love Guns au Grey Rock Casino le samedi 12 octobre 2019
English:
Love Guns brings together four talented musicians from the Moncton area. Mike Bourgeois and Danny Bourgeois (among other members of George Belliveau's orchestra), Danny Roy (former member of The Divorcees) and Stephen LeBlanc (member of Tracy Starr and An Acoustic Sin) have played music together since their childhood. If these musicians unite their incredible musical talents to pay homage to KISS, it's because it is THE reason that they play music today. The group had an opportunity to perform on stages here and there in the Maritimes and have already made thousands of KISS fanatics sing and dance! Spectators will be able listen to the biggest smash kits from the legendary group, from "Rock and Roll All Night" to "I was made to love you", through "Lick it up" and "Firehouse". KISS fans will never have the chance to witness such a sight. The costumes, the lights... In short, it's just like if Gene Simmons and Paul Stanley were there!!
Love Guns at the Grey Rock Casino on Saturday October 12th 2019